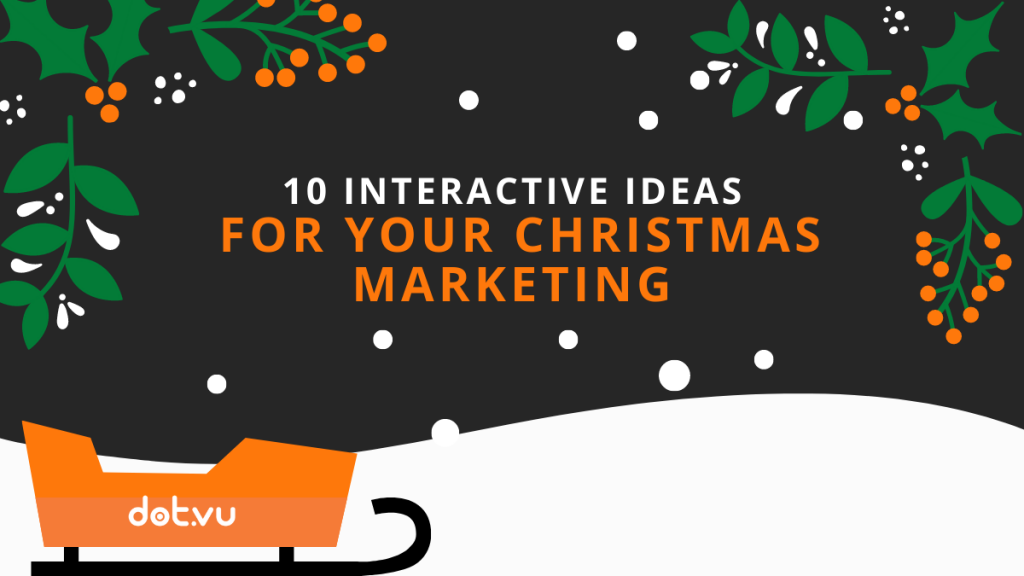 ---
Christmas Marketing gives you a great opportunity to re-connect with your customers and attract new ones. For this reason, we have prepared some of the best practices to boost your Christmas sales.
10 nifty tips to rocket-fuel your Christmas Marketing!
If you want to check out more Christmas ideas we highly recommend the Christmas inspiration from Canva to help with your Christmas preparation!
1. Advent Calendar for your Christmas Marketing Strategy
The Advent Calendar is not only a great way to promote your company image and product, but also to engage with your customers. It helps to boost engagement on social media (by sharing updates every day about what is behind each door). It helps with generating new leads and grow your email list. On top of those, it promotes your product, effectively boosts your sales, and easily captures marketing insights.
The Advent Calendar is an online calendar with 24 doors, and behind each door, a prize awaits your clients. It can be a discount to your product and giveaways, or a free use of your product. You can even include quizzes and other fun interactive experiences to gain more personalized information.

2. Product Recommender: What gifts to give your closest?
Who doesn't struggle to find a gift for their mom or dad, sister or brother? There is always someone for whom it is hard to find the right present. The product recommender is the virtue of a shopping assistant and could come in handy this Christmas.
The way it works is that you need to ask questions, such as ('For whom are you buying a gift'?). He picks one of the previously listed options that is followed up by new questions that appear on the screen. With the help of these questions, the client will get some product suggestions that fit the answers.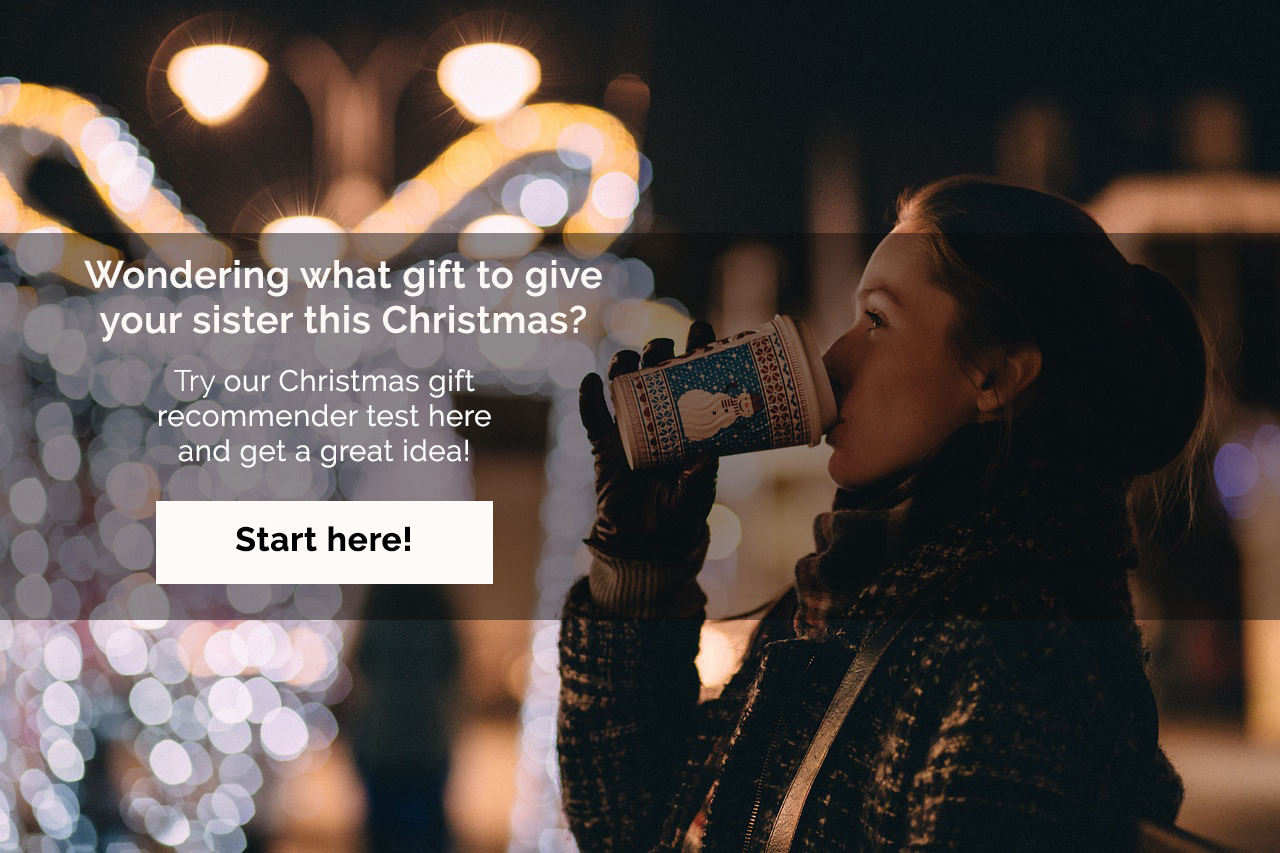 Create your Christmas Recommender here.
3. Hourly Christmas Surprises
The hourly Christmas Suprise creates an urgency: it runs for a day and includes limited hourly offers that are unleashed when people click on a box. Each hourly offer can include 1-4 items on sale. This would be a great Christmas Marketing device to run every Sunday in December, with new offers each week.

4. Christmas Challenges
You can easily create a quick 1-question quiz, including a question about the company and a chance to win a prize. If you have more time, you can create a quiz with more than just one question for your Christmas Marketing theme.
5. Personality Test: What Christmas Type are you?
Personality tests are a great way to boost your social media engagement. People love to share their results. You could go for a classic one and asking 'What Christmas Type are You?' and a bunch of other fun questions about how people behave or feel about Christmas. The personalities given in the end could be adored Christmas characters: The Grinch, Rudolph The Red-Nosed Reindeer, and Jack Frost. Alternatively, you can create a Christmas Marketing themed personality test about something related to your branding or product.
6. Christmas Contests
Gather four pictures of your product, or go for a general approach and gather four pictures of Christmas drink or tradition. Finally, ask for participation such as: 'Pick your favorite outfit and have a chance to win it!' Christmas contests are an easy way to implement interactive content and sparkle up your Christmas Marketing.
Relevant: How to Run a Successful Online Contest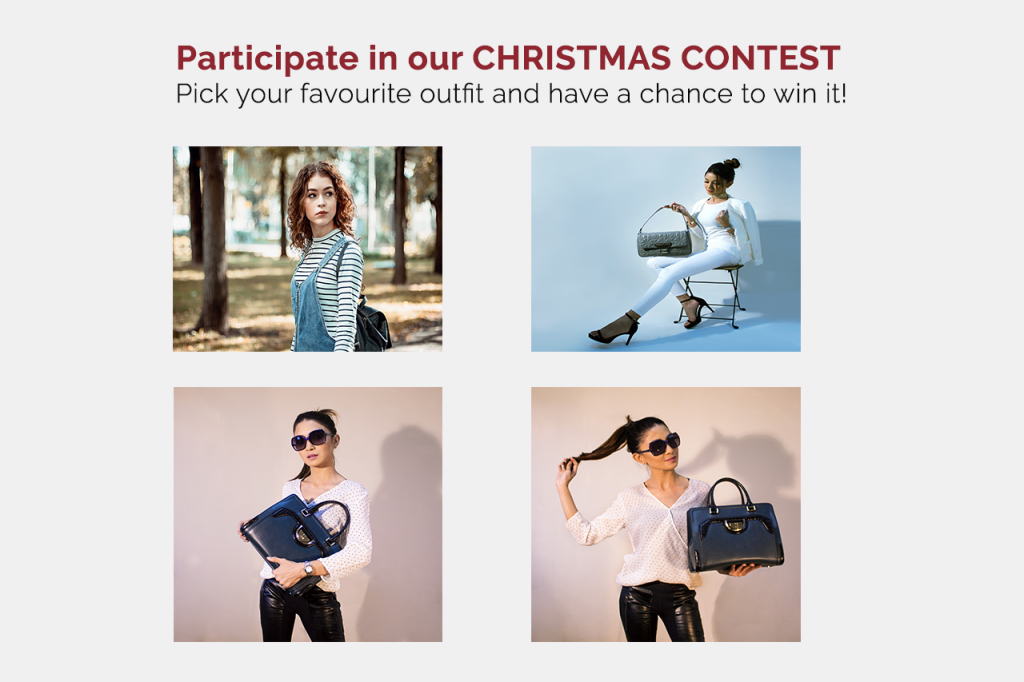 7. Christmas Quiz: what kind of Christmas Shopper are you?
Are you the last-minute shopper, or the one who buys all their Christmas presents in June? Create a fun Christmas quiz about it and boost your social media engagement.
8. Virtual Shopping Tour for your Christmas Marketing strategy
Imagine that you record a video walking through your different departments. In each department, you showcase the five most popular Christmas gifts and shortly explain why they would make a good gift and for who it is. You prepare links to your webshop to purchase the products and have a description of the products ready.
Now you have everything to create a Virtual Christmas Shopping experience! In interactive videos, you can add decision or information touch-points. When clicked on, they provide additional information or take you to another page.
Your customer experience will look like the following example: The video starts rolling, starting outside of your store, and moving inside when the first question pops up: For who are you shopping? Women, men, children? Let's say the customer wants a gift for a man and clicks on that option. The video jumps to the men's department and starts showcasing five products. If the customer likes one of the products, with only one click, he can see more information in the video or land directly to the webshop.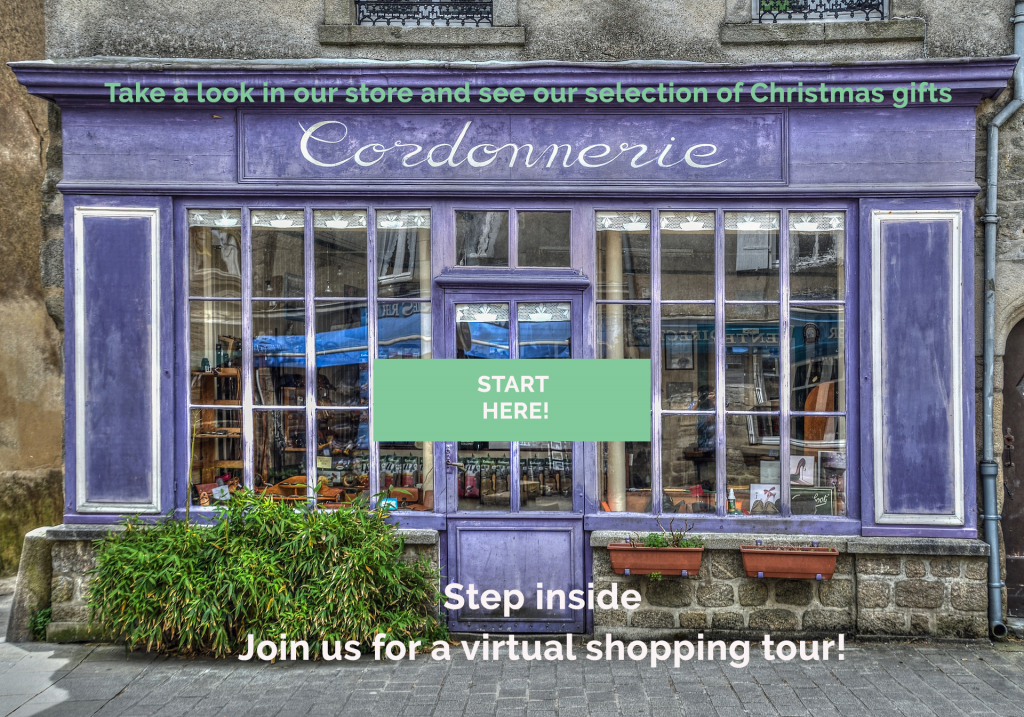 9. Interactive Christmas Marketing Catalogue
Brush up your usual Christmas e-catalog with a multi-device friendly interactive on, where you can track every action the client makes and see what products are the most clicked on.
10. Share Your Christmas Moment
Another creative idea for your Christmas Marketing could be to encourage your customer to share their favorite Christmas moment using your hashtag. Sharing your Christmas moment is a great way to improve engagement on social media. Then pick the four best pictures and let your clients vote for the best one, and have the chance to win a prize, if they opt-in and grow your email list!
Subscribe to our blog!
---