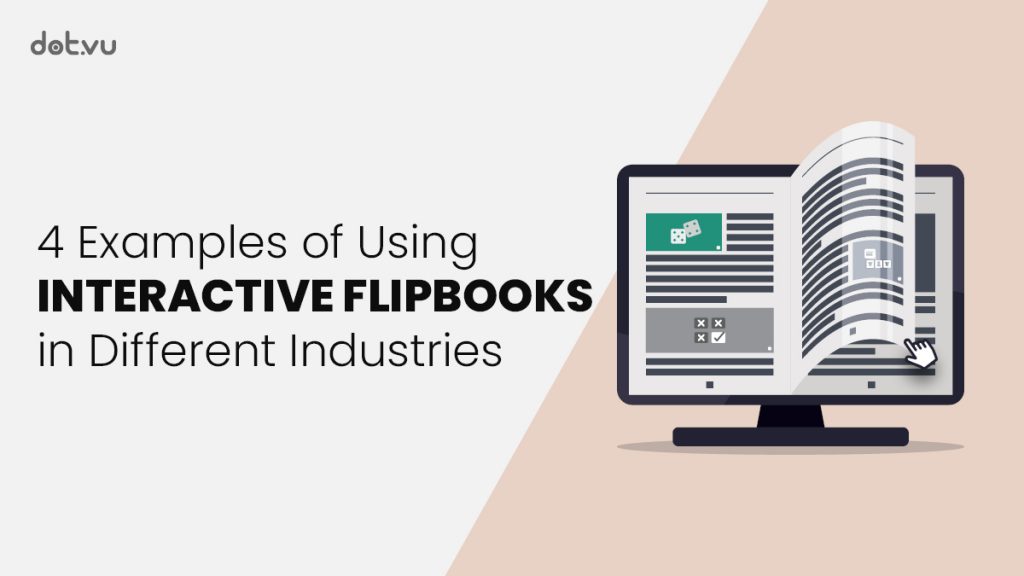 How about easily flipping any of your old, static PDFs into dazzling Interactive Flipbooks? What about enabling your customers to have virtually a real-life experience by turning pages like a physical book or magazine? Do you need some examples of using Interactive Flipbooks to get inspired?
Interactive Flipbooks are the modern way to represent any type of PDF as an engaging and interactive experience. With Interactive Flipbooks, which are digital and mobile-ready, you can provide engaging content and connect with your customers anytime, anywhere. Improve your brand perception and boost your sales by providing your customers with information in form of different interactivities. Interactivities can for instance be polls, quizzes, videos, and many other Interactive Experiences. Additionally, you can win more satisfied and loyal customers, who are more likely to share their positive experiences with others.
Depending on your industry you can make use of many different types of Interactive Flipbooks. Interactive Flipbooks can, for instance, be eBooks, lookbooks, online magazines, and many more.
Read our ultimate Interactive Flipbook guide to learn everything you need to get started with Interactive Flipbooks.
Before you dive into creating your own, get inspired by our four examples of using Interactive Flipbooks in different industries.
4 Interactive Flipbooks Examples in Different Industries
Wondering if your company can benefit from using an Interactive Flipbook? Let's find out what types of industries would improve performance by repurposing their static content!
Retail Industry
Print magazines and newspapers, showcasing the latest offers and trends, are a trusted method to engage consumers to purchase. However, in today's digitized world, every retailer should consider showing their offers not only in print but also digitally. In turn, using the print and digital approach, you as a retailer can attract more potential customers to your brand.
Particularly, Interactive Lookbooks can be a great tool to give your customers an overview of your products, and general trends. Moreover, you have the chance to introduce your customers to new offerings, and share exclusive discounts with them. To enhance the experience with your Interactive Lookbook, consider including interactivities, like Product Recommenders, contests, or any other type of interactivity. Moreover, to guarantee more website traffic, present the Interactive Lookbook on your website. Also, sending it via newsletters, embedding it in an app or any other communication channel can increase your conversion rates.
Digital magazine examples are great inspiration for boosting sales in the retails industry. The reason is the interactions that encourage viewers to be consuming your content actively. Let's have a look below.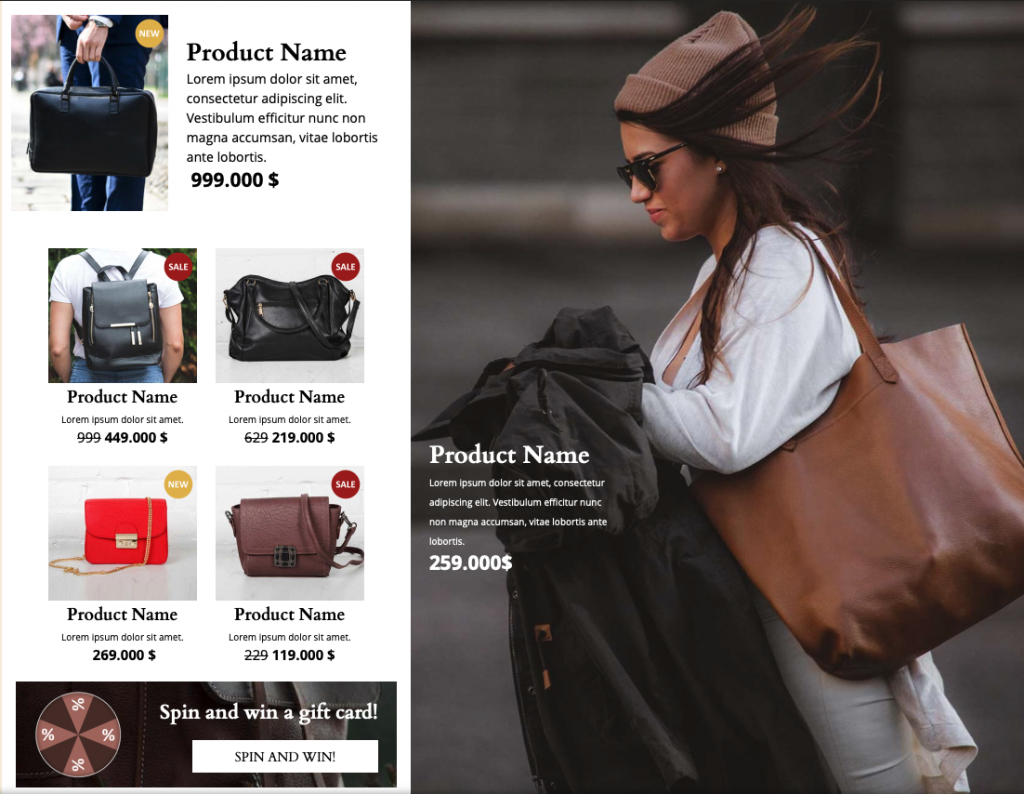 Click on the image to experience an Interactive Lookbook
Hospitality Industry
When used correctly, Interactive Flipbooks can do wonders for improving your hospitality customer journey.
As companies operating in the hospitality industry are heavily dependent on customer satisfaction, providing engaging content is a must. Transforming restaurant static menus, travel opportunities lists, and service offers into digital flipbooks will set any organization apart from competitors.
Nowadays, most restaurants have recognized the need to have a digital menu available. Whether they present it on their website or social media, consumers trends of the restaurant industry show a need for a digital menu version. Consumers want to browse through the restaurant's offerings before deciding where and what to dine next.
Interactive Flipbooks allow you to turn your printed or PDF menu into an appealing experience, making them hunger for more. Moreover, by using, for instance, guided selling, images and videos, you can help your customers choose what to order. Other interactivities, like quizzes and polls make their stay at your restaurant even more exciting and keeps them busy while your staff can prepare the orders. Finally, to get more customer insights, you can collect data through making gated content available for your customers. Gate your content in form of a lead form, to collect demographic data. To maintain a mutually beneficial relationship, consider rewarding your customers with restaurant insights, recipes or discounts for their next visit.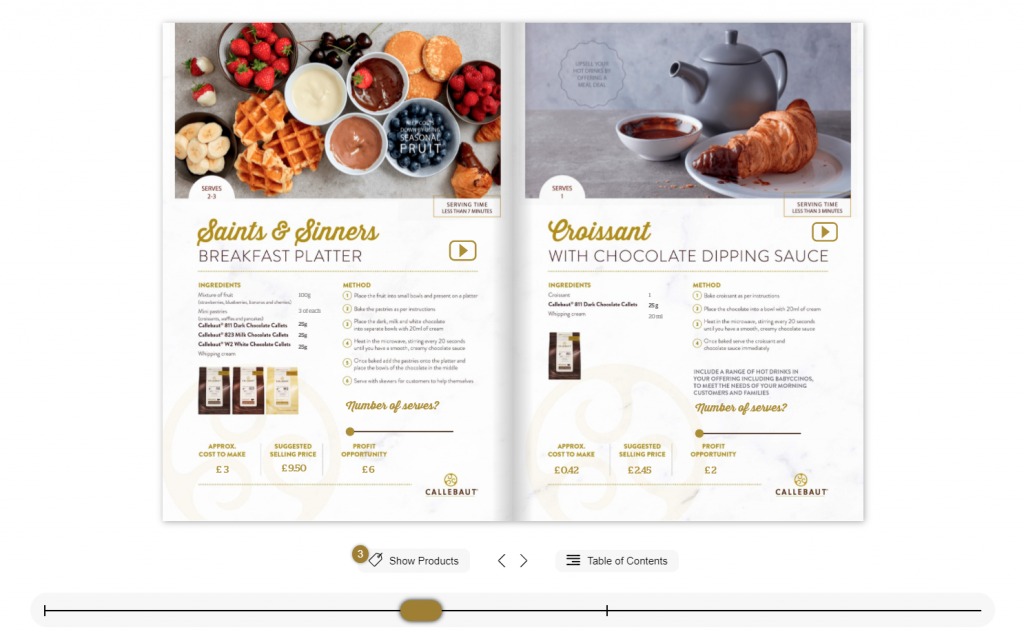 Click on the image to experience an Interactive Flipbook for the restaurant industry
Real Estate Industry
Crumbling infrastructures, keeping up with home staging trends, and competition from nontraditional markets, … These challenges are only a few, real estate agents have face when presenting breathtaking homes to their clients. Thus, at every step of the sales funnel, real estate agents need to focus on standing out from the competition with the right real estate content.
Interactive Catalogues can be one innovative way to enable your clients the best possible experience. Moreover, you can showcase the properties in your portfolio better and help your clients' make the investment decision easier. Include interactivities, such as videos, calculators and hotspots to give your clients detailed information. Save yourself and your clients time, also Interactive Conversations can help your clients to make smarter purchasing decision easier. In addition, use for instance, polls, quizzes and lead forms to understand their needs. In turn, it can be easier for you to find the right property for them, enhancing their overall experience with your brand.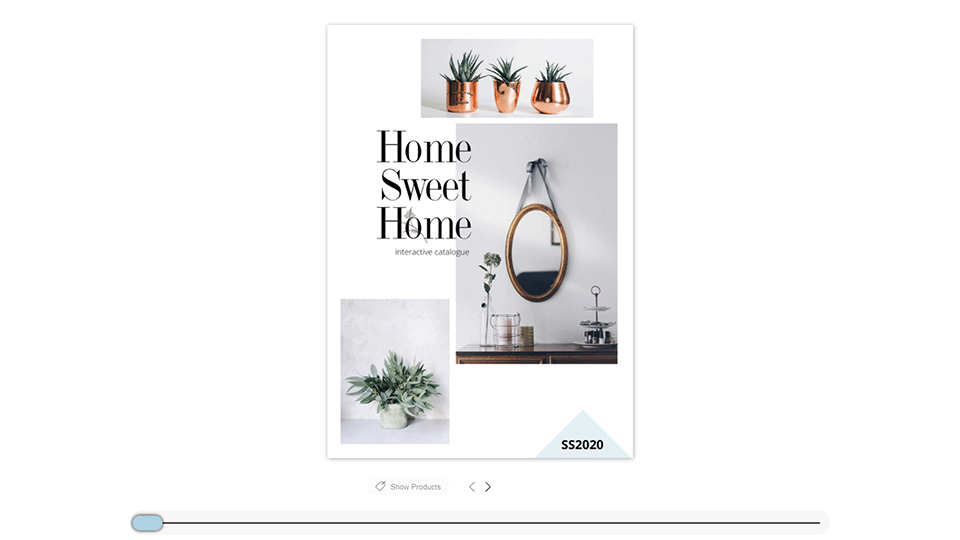 Click on the image to experience an Interactive Catalogue
Publishing Industry
Digital technology, the rise of the internet, smartphones, tablets and readers have shifted the ways we read and purchase books or magazines. Also, consumers' approaches to gather information have changed. Therefore, in the past years, the publishing industry started adapting a hybrid approach, offering books and magazines in various formats.
One of the rather new approaches are Interactive magazines. Interactive Magazines allow the readers to consumer content interactively and engage with it. For instance, hotspots feature more information on products, prices, shops etc. But also embedded videos, polls and quizzes incentivize participation and engagement. Clicking, touching or swiping to perform different actions, from a simple page turn to actually purchasing a product directly through your magazine are new ways to boost sales – for you and your partners.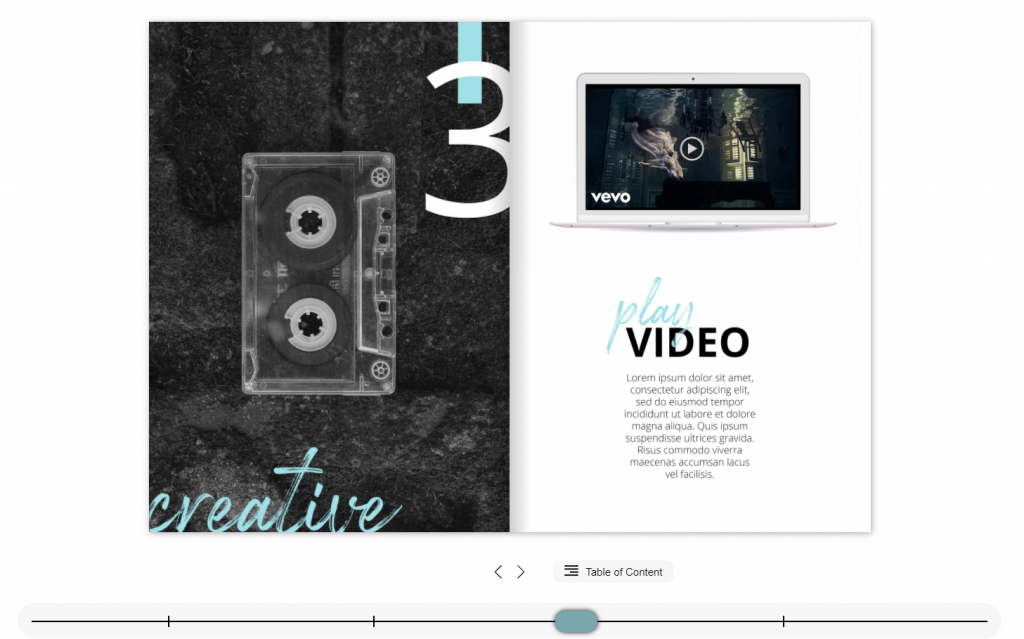 Click on the image to experience an Interactive Magazine
Ready to implement these Interactive Flipbooks examples in your industry?
As you can see, with Interactive Flipbooks you have endless possibilities – from the look and feel to its functionality. Bring your creative ideas to life and design unique experiences for your audiences. Do you want to learn more about Interactive Flipbooks, their benefits and how to create your own? Visit the blog section of Dot.vu!
You might think that creating a standard flipbook is already time-consuming enough. Why then spend even more time to add Interactive Experiences to it?
We can assure you, it's simple, unique and definitely worth the time and effort. With Dot.vu, you can choose to customize or use templates and adapt them to create your own unique Interactive Flipbook. Take a look at our marketplace or request a demo today, and create a more engaging experience for your customers!
---
Subscribe to our blog!
---