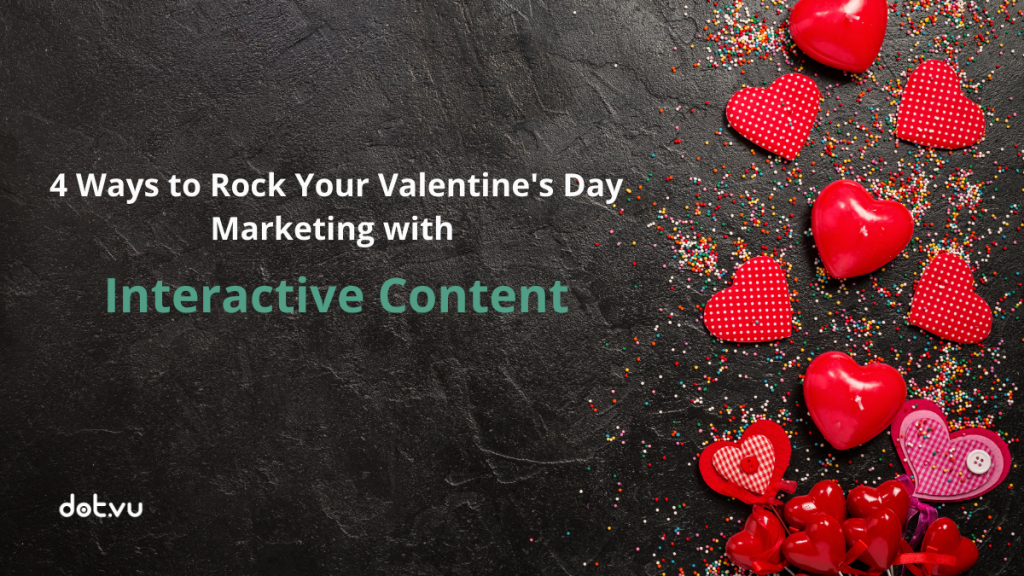 Whether it's flowers, chocolate, lingerie, or simple greeting cards – stores are planning their Valentine gift offers. Valentine's Day marketing is crucial to promote your products and stand out in the mass and ensure good sales this year. It's important to concentrate your marketing efforts even if this is an "off-season" for you, as these are the times you put in the work to get ahead during the next peak season! 
For the annual celebration of Saint Valentine's Day, we recommend four different interactive formats to promote your Valentine's Day marketing. In fact, interactive content can help you stand out from the crowd, engage people and collect leads.
The products are the Hourly Surprise, including hourly offers to promote your products, the Personality Test to entertain your audience. The Shoppable Video to boost sales and showcase your products, and finally, the Product Suggesting Test, to help your clients pick the perfect gift for their loved ones.
Product Suggesting Test
To: To promote and sell your products
For the customer: to receive a discount on products, or the chance to win a gift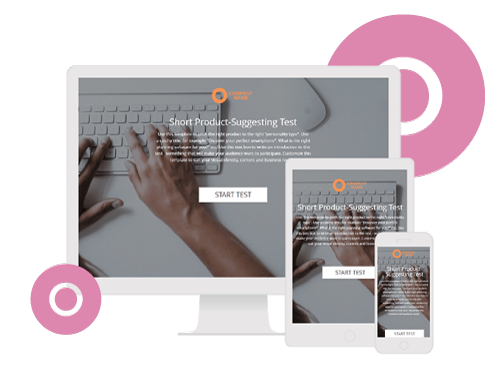 Every year before Valentine's Day, the same question runs through people's minds: "what do I give my girlfriend/boyfriend this year?" The Product Suggesting Test is an effective tool to boost your Valentine's Day marketing and help your customers find the perfect gift and to help you sell your products.
You ask a couple of questions to narrow down the choices of your products. It can go like this:
"What does your girlfriend like doing?"
A) Play Sports B) Art C) Reading D) Drink Wine.
If the customer picks sports, you will showcase 1-4 sports products that could work as Valentine's gift.
Let's look at another example:
"How does your boyfriend like spending his time?"
Watching football B) Reading C) Drinking beer D) Art
Let's say he picks c) beer and you can offer a collection of different beers nicely wrapped together (perhaps on offer) as a suggestion.
It all depends on what products your store sells and what you want to sell.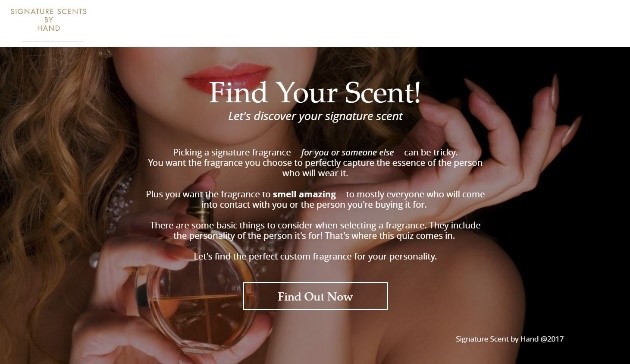 There more questions you ask, the more precise answer you will provide to your customer. Hence, you can include up to 10 questions. Finally, it's up to you if the products you offer are on discount or not.
If you want to include an opt-in form to generate leads from this content, you can offer your customers the chance to win a prize as an encouragement to opt-in. If you want to add a lead-form without including a prize, you can offer the product recommended to your customer at a discount if they opt-in. Just make sure the discount is worth it.

Pro tip: If you chose to include a lead form, you should set this up in our Personality Test template. Take a look here.
Valentine's Day Hourly Surprise
To: Generate leads
For the customer: To receive discounts, or win a product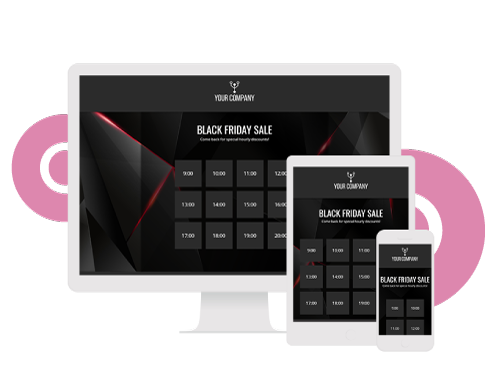 The Hourly Surprise includes boxes with hourly offers. You can choose how many boxes/offers you combine, but each offer only lasts for an hour. The limited-time offer creates an urgency that influences people's decision making; when limiting the opportunity to purchase products at a discount, it makes the opportunity more desirable.
This easy to use interactive experience is designed to generate leads. What's more, to reveal what's behind the first box, your customer is asked to fill out a lead form. Thus, this combines two goals: to boost sales and generate leads.
Personality test
To: Generate leads & traction on social media
For the customer: For fun and entertainment, and (optional) to win a prize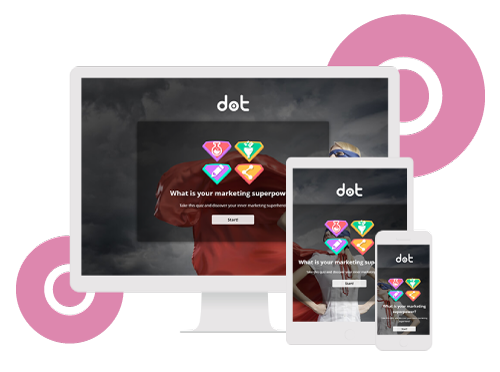 Use the personality test to get creative: "What kind of Valentine are you?" or "How bad at Valentine are you?". And don't forget to include something for the single people out there: "Who's your dream Valentine?".
Use the personality test to create interactive content that entertains your customers and generate leads and traction on social media. The Personality Test asks questions and provides feedback based on the replies in the end.
This is a great way to entertain your audience. If you want to include a lead form to generate leads while you're at it, you can make this into a contest and offer the chance to win a Valentine's Day prize to encourage people to fill out the lead form. It's best to place the lead-form in the end before presenting the results.
Shoppable Video
To: Showcase and sell your products
For the customer: Easily view products, or receive a discount code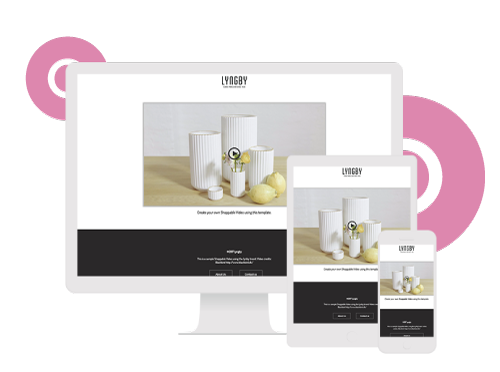 What better way to showcase your Valentine gifts and to get your customers excited than with a video. In the Shoppable Video, you can include extended information about your products such as price and description. Your customers can quickly add a product from the video to a shopping cart on your website.
You can make how-to videos or inspirational videos: "How to wrap a Valentine's Day gift" or "How to create the perfect date" or "What to avoid on a first date!" If you want to engage your customer further with more storytelling, you can read about the Branching Video. The Branching Video tells an interactive story, includes questions on decision points, and based on replies, the viewer arrives at a different part of the video.
Besides, to encourage people to watch the video, you can include a discount code hidden in the video.

---
Subscribe to our blog!
---