The biggest shopping day of the season is fast approaching. Black Friday has already overtaken Cyber Monday online sales and is now the biggest of European Holidays. Despite an overall holiday growth, no single holiday is growing as fast as Black Friday. From 2013 – 2016 the growth rate was 124%, according to the Adobe Digital Insights (ADI) report. The Black Friday marketing trends are changing and mobile shopping will be a dominating trend for Black Friday 2017.
Massive growth in the Nordic countries and the UK
The growth of Black Friday is particularly noticeable in the Nordic countries. Where sales increased by 187% from 2013 compared to 66% in the rest of Europe.
Black Friday has become the biggest shopping day of the year in the UK, where people shop 3,2 times more than on regular days. No wonder why Black Friday marketing is becoming super crucial.
Countries in the rest of Europe are picking up too, and Black Friday sales are expected to grow swiftly in France, Germany and Spain.
The Digital Rise of Black Friday
Shops have begun to advertise for Black Friday earlier each year. With more retailers adopting the day to their marketing calendar the competition is getting tougher. The game is also changing with the digital taking over, and mobile becoming a major factor.
With long lines, consumers are becoming more prone to digital shopping. Avoiding the manic store experience, more are choosing the comfort of their own homes for shopping. Browsing from site to site and locating the best deal with a cup of coffee in one's hand is becoming an alternative many choose for Black Friday. It is soon-to-be Couch Friday.
The shift is imminent when looking at Google's online search history. The search for the word 'Black Friday' has increased over 20% each year for the past decade. Just have a look at Google Trends analysis on the search for 'Black Friday'.
The most searches in Europe are in the UK, followed by Spain, Ireland, Greece, Denmark, Norway, Italy, and Sweden.
According to the ADI Holiday Shopping Prediction report, the most important factor to the consumer on Black Friday is price and good deals. It's followed by free shipping and a rapid increase in the importance of convenience. That includes the ability to shop from home and not waiting in line. This shift in consumers' behavior and will to spend more for increased convenience came about in 2016.
This goes together with the expansion of mobile shopping, which has surpassed tablet shopping in revenue. Nowadays people do not only do want to shop from work, but also from their mobiles.
This is a global shift, and in the US, Adobe reported sales for 2016 were $3.34 billion, of that $1.2 billion came from mobile devices.
What do you do? Prepare for mobile shopping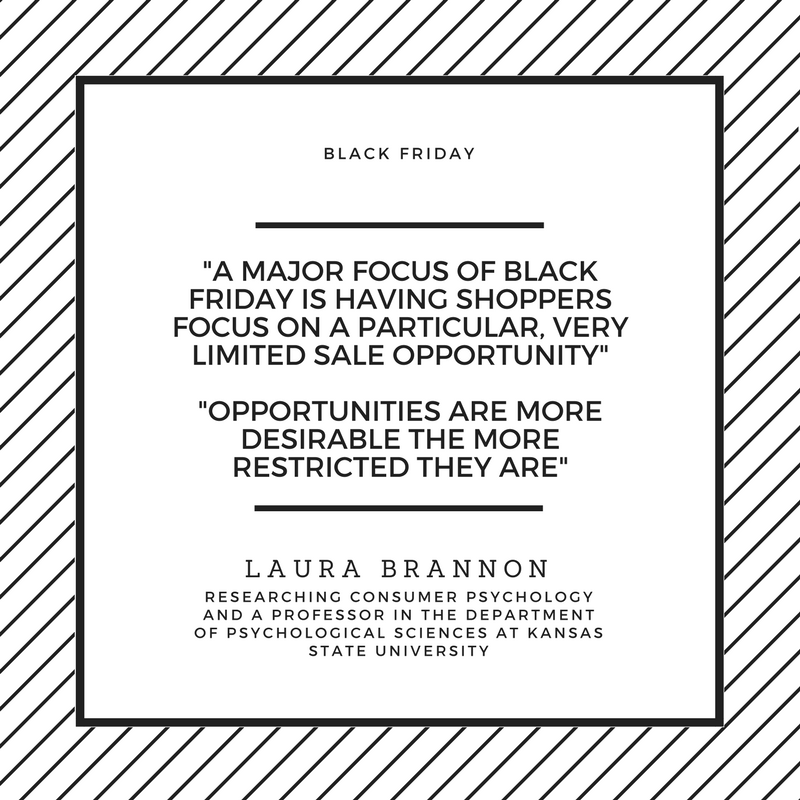 According to Adobe's 2016 Europe Best of the Best European Digital insight, half of the European consumers frequently switch devices while carrying out other tasks such as checking email, using social media, or shopping. It does not come as a surprise, with the average European owning 6,1 connected devices.
Ensuring that consumers can pick up where they left off when they move from one device to another is essential for your client's shopping experience for this Black Friday. Especially if you are marketing to the millennials, who are likeliest to switch from one device to another.
Despite the increase in mobile use, many still go to the computer for the actual purchase. A large percentage of mobile users are unsatisfied with their mobile experience, blaming slow content loading and faulty website design, hard to navigate in. Therefore it would give you the advantage to ensure a good mobile experience and enable people to continue their shopping when changing devices.
To conclude this blog post,
I hope you found this blog post insightful. If you want to learn more about Black Friday and the various Interactive Experiences you can implement to boost your marketing, then go ahead and check out our blog post on it here.
Also, We have created a special Black Friday treat for you to encounter the trend of online shopping and attract more customers – Black Friday Countdown – where you can customize your own countdown with hourly online offers and meet the demand of online shopping this year! Try it now on Dot.vu.
---
Subscribe to our blog!
---