Many companies have plenty of email contacts on their CRM systems but don't know enough about them. Perhaps you are one of them. You got your contacts' e-mail addresses and names through an opt-in form, but beyond that, they could as well be aliens without you knowing about it.
In that case, it may be a good idea to enrich your leads. It will benefit sales, enable you to personalise your marketing efforts, and segment and automate your email workflow.
There are many good reasons for why you should try to enrich your leads.
1. Personalisation
Advocating for the importance of personalised emails is no longer needed, statistics speak for themselves. Emails with personalised subject lines are 26% more likely to be opened, and 96% of organisations believe that email personalisation can improve email marketing performance. And if that's not enough to convince you about the importance of personalising your email marketing; the number one reason people unsubscribe from email lists is when content is irrelevant.
2. Create Rich Lead Profiles
When using interactive content, every click, answer, navigation, and choice will aid in drawing a clearer image of each lead. Over time, you can use different interactive content formats to develop rich lead profiles with in-depth insights.
3. Segmentation & Automation
With enriched lead profiles you can start segmenting your emails; sending interest-based emails out to the right groups and use email automation to simplify the whole process. Then you can sit back and relax while your CRM system takes care of the work.
4. Help sales out
The more qualified the lead, the easier it is for sales to sell your company's product and services. Enriched leads benefit everyone.
So, how do you enrich your leads?
With Dot, you can enrich the leads you already have on your CRM system by using one of our interactive content forms to mine for more data about your leads. It works like this: let's say that you chose to create a personality test to analyse your contacts personality types, likes and dislikes. In this quiz, you can ask about whatever you want, but don't forget to keep it entertaining for your contacts. They have to get something out of it too.
Next, you write your email introducing the personality test to your contacts. After that, you copy the link to the personality test, which you receive from Dot, and add it to your email.
Now, it's time to let the magic begin.
Enrich your leads
When your contacts start to engage with your interactive content, the answers provided will be registered in a database on Dot. Once you have gathered all this data, you can integrate it back to your CRM system, and you will have enriched your email list leads.
Let's look at this a little deeper. Before this process, you only knew that one of your contacts, John Matthew had the email address john123@gmail.com. Nothing more.
After this process, you could know his favourite colour, taste, or chocolate. What styles of clothing he prefers. You may have painted a picture of him as an athlete that eats protein-rich food and likes to shop high-quality sports clothes. You might also have found out that your other contact, Jessie is a vegetarian and loves eco-friendly products.
Now, let's stop for a second and think about what this knowledge can do for your marketing and sales!
Stop sending pointless emails!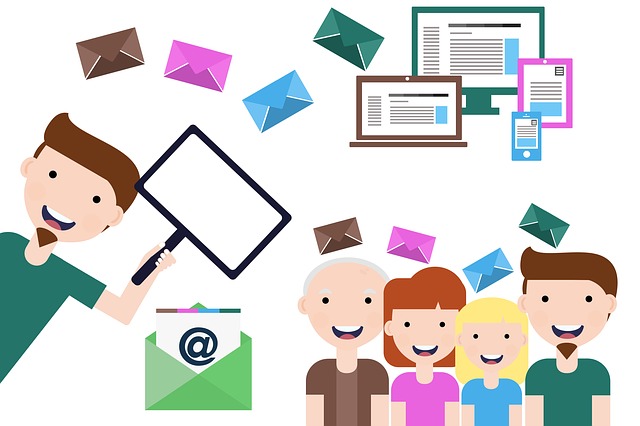 This means you can avoid sending out irrelevant emails. Instead, you can segment your emails based on the personalities you have grouped. Jessica can now look forward to receiving emails about eco-friendly products, and news, and John emails about healthy food and good sports deals.
If you repeat the process with another interactive product such as a quiz or an assessment, you can add more information to every one of your contacts.
Quizzes and assessment are quick and easy to take. They are also good to assess people's gaps in knowledge. When you learn about your customers' gaps in the knowledge, you can offer an ebook or a product to help them become stronger in that area.
Personalising for the pros
We're not done yet.
Once you add the link from Dot to your CRM system, and you include a name and email tag on it, it will read your contacts name and email information once he clicks on the link. Meaning, Dot will know the name and email address of your contact and will link all the personal data gathered about that individual to the email address. Once you synchronize the data back to your CRM system it's all linked together to the e-mail address.
To provide your customers with a comprehensive personalised experience, you can play around with URL data fields on Dot. It is simple enough; you create data fields on Dot, such as "name" and the link for your personality test will read the name of each contact from your CRM system.
This means that when John the jog opens his email and clicks on the link to the personality test, the page will say "Hi John, so nice you wanted to take this personality test." The data fields read the data (which is the name in this case) from the page URL and add it to the website. Clever, right?
This gives your customers a comprehensive personalised experience when interacting with your company. And you enrich your leads, which allows you to personalise your customers' future experience even further!
Ready to get started with this? Don't waste any time, click here and explore the possibilities Dot has to offer!