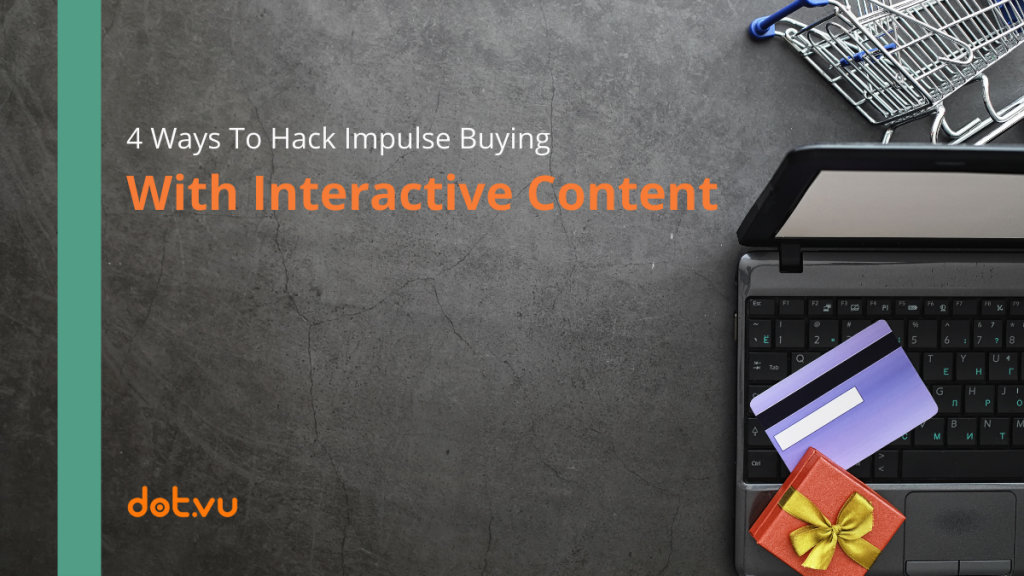 Impulse buying definition
An impulse purchase is a spur of the moment, unplanned decision to buy a product, or service, right before making the purchase. Emotions and feelings play a significant role in an impulsive purchase, highly influenced by promotional messages or limited time offers. In this blog, we'll play around with that psychological phenomena and show you can hack impulse buying with interactive content.
According to Laura Brannon, a social psychologist and a professor in the department of psychological sciences at Kansas State University, who researches consumer psychology, "opportunities are more desirable the more restricted they are." She says, "limiting the opportunity to purchase things at a large discount makes people desire the opportunity more."
What causes Impulse Buying?
According to marketing research on Consuming Impulses by the Association for Consumer Research, there are five major factors causing customers to make impulse buying.
1) A sudden and spontaneous desire to act
2) The feeling there is not endless supply, and the offer might run out
3) An ongoing psychological conflict and struggle. The consumer is pulled in two directions and must weigh the benefits of immediate gratification against whatever long-term consequences might result
4) A reduction in cognitive evaluation, meaning the impulsive takes over, and people have less control of the buying decision.
5) A lack of regard for the consequences of impulse buying.
Reasoning aside, impulsive shopping is something most of us are familiar with. Whether it was a big flat screen TV, a car, or a single item of clothing. We have all been there, in the sphere of the moment, filled with joy and excitement, pushing "buy now!"
Below you can read about four different products designed to create an urgency for online shopping.
4 Ways To Hack Impulse Buying with Interactive Content
You are about to learn 4 ways to hack impulse buying with Interactive Content to positively impact your brand and to help your business grow.
1. Hourly surprises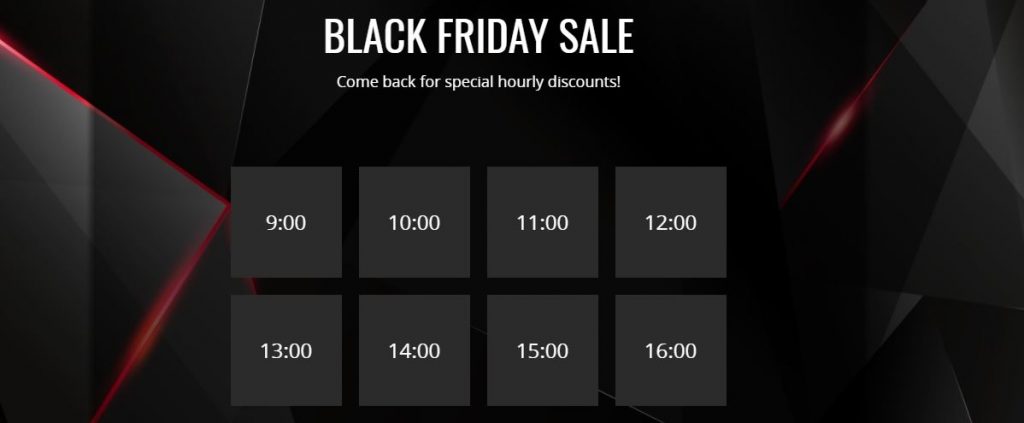 The hourly surprise has a simple look; it includes boxes with hourly times. Each hour, the client can click on a new box and gain access to a time-limited offer. The offer can include 1- 4 items on sale or with a discount. Each offer lasts an hour and creates a sense of urgency with the buyer to act.
Try creating your own Hourly Surprise here.
2. Advent Calendar

The Advent Calendar uses the same logic as the Hourly Surprise. It includes 24 boxes for 24-days. Each day the buyer can come back and find out what discount, coupon, or prize is hidden behind the door of the day. The Advent Calendar is excellent to increase social media engagement and boost sales. The Calendar creates an urgency with time-limited offers and also plays into people's curiosity to find out what the prize of the day is, ensuring they keep coming back.
Another cool feature in the Advent Calendar is that you can include quizzes, a single question, a poll, or a video quiz behind each window. You can use those features to educate your clients about your company or product. To ask questions that help your market research to learn more about your clients. Finally, you can include an opt-in form on the calendar to gain more leads and grow your email list. The Advent Calendar is a tried-and-tested marketing tactics that large brands like McDonald's, ASOS, Loreal, Benefit, Callebaut and Nokia have been known to use.
Try creating your own Advent Calendar here.
3. Product Recommender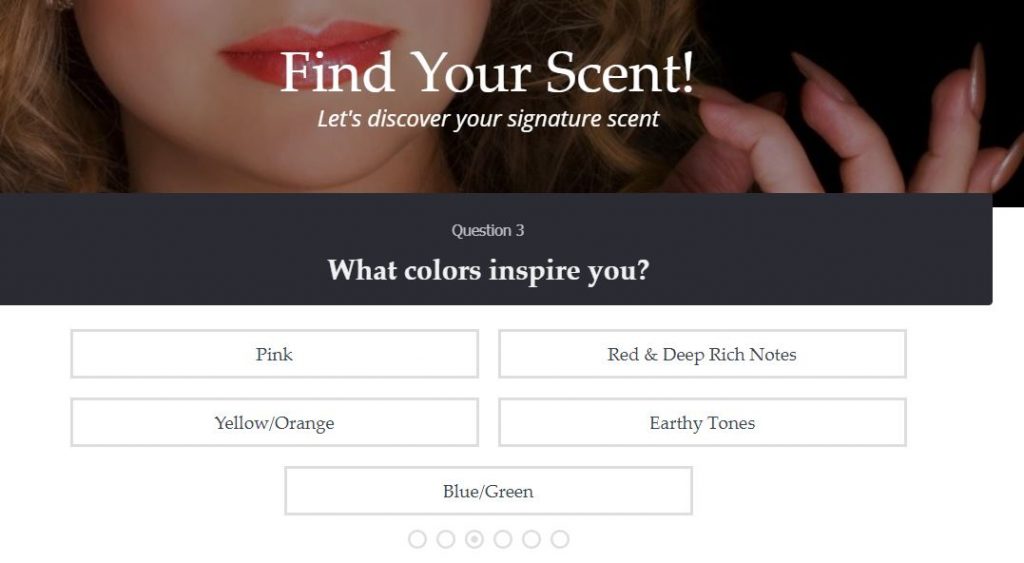 A Product Recommender is a quiz that helps your client interactively find the best fitting product. The client is asked a series of questions to determine what the best fit is. Let's say you are a retailer company. Then you can create a quiz about what clothing style your client prefers. You can ask what types of clothes the customer likes and as result you can provide one of four options: girly, artsy, elegant, or a bling queen. Then you offer 1-4 outfits that match the style with a 'buy now' button leading straight to the webshop. It creates an urgency to buy now because it's only a click away and a good match. To increase the urgency, you can even offer a limited discount offer or a coupon for the products offered.
Try creating your own Product Recommender here.
4. Shoppable video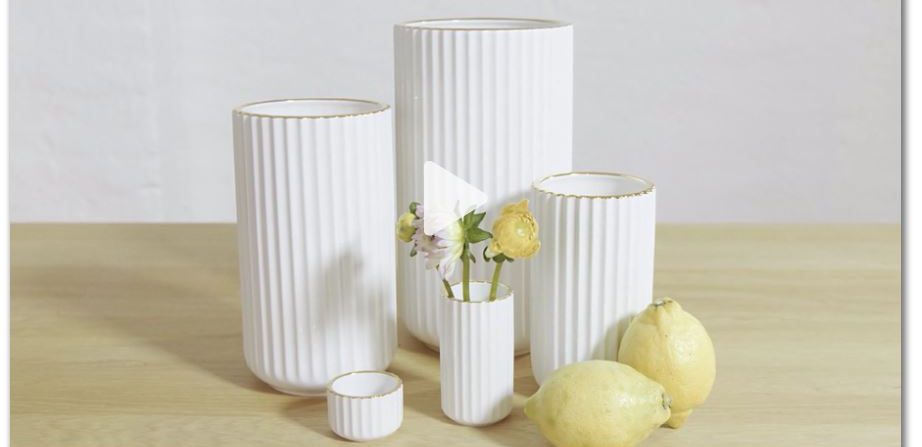 A shoppable video is an interactive video where the items on display are shoppable right away. Imagine taking your regular sales video that showcases your products and adding a feature that offers your client to click on the products to see a price, a description, and a buy now button with a link to your webshop. It sounds great, right?
Well, this type of interactive video is easy to set up. All you need is a link to your sales video from Youtube or Vimeo, and you can add in touchpoints with information about the products you are trying to sell.
When your buyer watches the product, he gets a much better feel for it and is more likely to purchase it. With the added interactivity your video becomes shoppable and instant. It adds an urgency, where the consumer can buy what he likes, right away. He doesn't have to search for the product on your webshop, it's right there, just a click away.
Try creating your own Shoppable Video here.

---
Subscribe to our blog!
---