The global pandemic has stripped us of many things, which ensure a healthy work-life balance. Whether it is working in an office, meeting family and friends, eating out, and traveling for business or private. Particularly, the hospitality industry has been hit hard by Covid-19 and is looking for new ways to improve customer experience.
Nevertheless, time and a vaccine have come, and authorities all over the world have begun to reopen up their economies. Also, the hospitality sector is gearing up to open its doors once again. Yet the world has changed, and so did consumer behavior. Expectations have risen, discretionary spending has suffered, and spending patterns have changed. The latest data from database company Statista shows that the global leisure travel spending dropped by 49.4% from roughly US$ 4.69 trillion in 2019 to US$ 2.37 trillion in 2020.
Therefore, the hospitality industry needs to understand that consumers are changing their behavior. New approaches need to be applied to adapt quickly to this new reality and stand out from the competition. Companies need to reimagine the modern customer journey, from awareness to building and maintaining their trust, to advocacy.
In recent years, many companies within the hospitality industry have started to expand their services to offer a broader experience. By adding interactive experiences to their websites, starting the user journey more can be more entertaining, informative, and enjoyable.
The following presents 5 examples of interactive content that will help you to improve customer experience in the hospitality industry.
5 Examples of Interactive Experiences for the Hospitality Industry
1.) Interactive Video to let customers make their own experience
87% of video marketers say that video has increased traffic to their website, as customers tend to engage more with Interactive Videos, which in turn encourages them to stay on your platform for longer.
Create Interactive Videos such as shoppable videos, branching videos, video quizzes, and more. Branching videos help to improve customer engagement in the hospitality industry like never before. Let viewers choose their own adventure in your Interactive Video. By implementing a Video Decision Tree, you can customize your video content for each viewer. It does so by asking the viewer a question while they watch a video, and then shows them the next video based on their answer. Video Decision Trees are a great way to engage your audience, suggest the right product/solution, and also gather information about their behavior and interests.
2.) Product Recommender to customize the offer
Give your customers more peace of mind when planning their travels this summer with a product assistant. Ask them a few questions and offer the best option with personalized feedback based on their own responses. Include a Call-to-Action (CTA) button to encourage customers to make a purchase.
A Product Assistant is a form of a Product Recommender and can also be great to use with different products within the same category. Customers may be unsure of which product best suits their needs. A product assistant can eliminate customer confusion and help more customers to feel secure in their buyer decisions on your platform.
3.) Interactive Lookbook to show your destinations
An Interactive Lookbook can be a helpful tool to promote your different destinations, hotels, or entertainment options. Unlike a traditional product catalog, customers have the option of learning more about your offerings through the Interactive Experiences that are embedded into the Lookbook. Include elements like descriptions, entertaining videos, or booking information within your Interactive Lookbook to guide and advise your customers before they book their next vacation with you. You can add "Book Now" buttons within the product descriptions, so customers can easily place items in their shopping carts.
To generate more leads, consider gating your interactive lookbooks with a lead form. Your potential customers will need to opt-in and share their contact information with you, in exchange to get insights into your offered destinations. In turn, by gathering the user information, you will gain more insights about your future customers, can later send personalized offers, and automatically extend your email marketing list.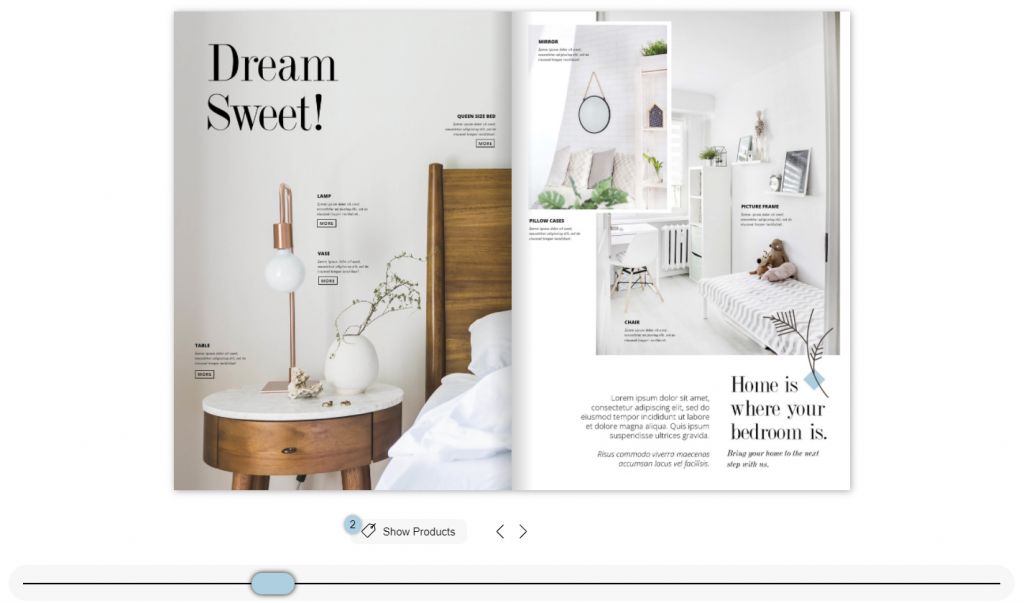 4.) Marketing Games for more engagement and sales conversion
Marketing Games are fun tools that can be used to boost engagement because of the value they give in exchange for time spent on your site. By incentivizing the users' participation, the experience with your brand can be even more enhanced. With the outlook on a possible prize or other offers at the end of the game, users will stay on your website until the end of the experience for a chance of winning. Consider, giving those participants who did not have any luck another chance to win by returning daily to your website until the end of your campaign, to play the game again. That way you can increase the number of visits to your website, as well as the spent time with your brand will help to turn these interested participants into loyal customers.
5.) Social Interactive Content for a Picture Voting Contest
Another great idea for your hospitality marketing would be using Social Interactive Content. One such example could be a picture contest. Invite people to participate in a picture contest for a chance to win prizes. Create a background to get people in the mood for vacation.
Make the experience more personalized by letting people choose a sticker to highlight their photo cards. Also, allow them to share a link to their picture after they have filled out a lead form. Once friends open the link, they will get a chance to win a prize by scratching off the picture. The joy friends receive from the experience will make them want to book their own vacation to take pictures of and share as well. This can extend the reach of your travel campaigns even more and improve your customer experience.
A picture voting contest can be a brilliant addition to summer marketing campaigns.
Get started using these Interactive Experience examples
Interactive Experiences enable you to stand out from the crowd and start positively your customers' journey for a healthy work-life balance. Connect more with your customers, gain their trust, engage them for longer on your platform, and create more opportunities of helping your customers through your sales funnel.
Bring your creative ideas to life and design unique experiences for your audiences. Learn more about Interactive Experiences, their benefits, and how to create your own!
With the templates from Dot.vu, you'll get the support you need to make this type of interactive content a quick and easy solution to improve your customer experience in the hospitality industry.
With Dot.vu, you can choose to customize or use templates and adapt them to create your own unique interactive experiences. Get inspired on the Dot.vu marketplace or request a demo today, and let us show what Dot.vu can do for you!
---
---