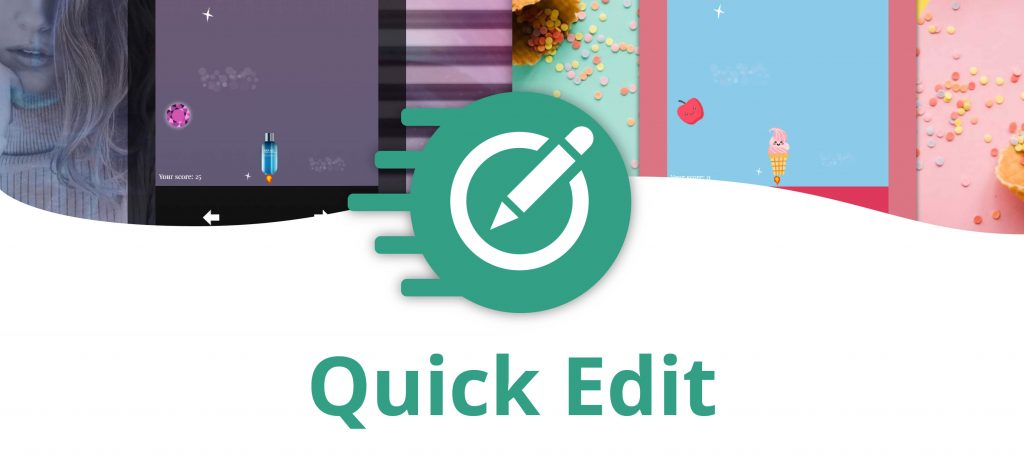 Creating, customizing and collaborating has just gotten a whole lot simpler. Find out how our new Quick Edit feature can help you quickly customize templates, create your own templates and help better collaborate on projects with your team!
At Dot.vu, we want to make things simpler and easier for everyone – whether you are a platform pro that can create just about anything or a newcomer without any previous experience. One of the primary things that users, at any level, are using, is our many different templates. However, working with our templates require a certain level of basic knowledge, which not everyone possesses – least of all people signing up for the first time. The more advanced and complex a template is, the more experience is needed in the platform in order to fully customize it to fit your needs.
We wanted to change that!
Customization made easy
Our Quick Edit feature can be found whenever you create a new project and select one of our templates where it is enabled. Once inside the editor with the selected template, you will see a message telling you where to enter the Quick Edit: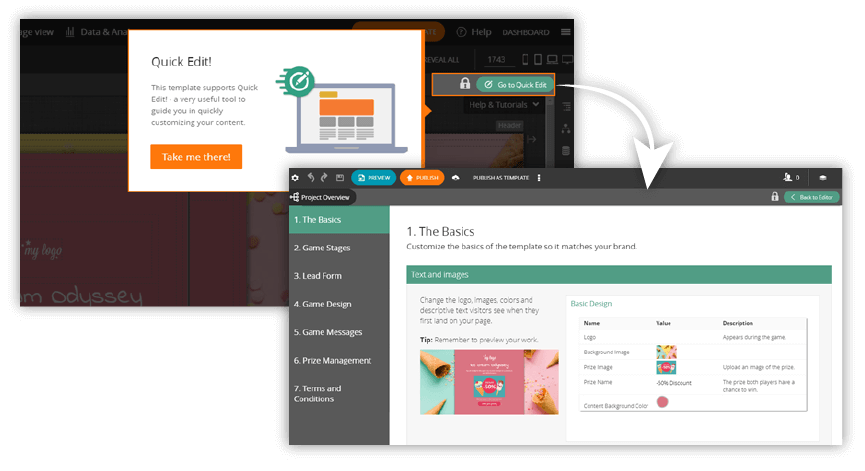 Upon entry, you will see different "Boards", which represent the various stages of the selected experience. These boards provide quick and easy access for you to edit and customize everything you see.
As you can see, by using Quick Edit you will now be able to completely re-design any experience, no matter the complexity. And not only that, you can even control the underlying logic and/or gameplay of an experience with only a few clicks!
I should point out that you at any time can close the Quick Edit mode and go back to the editor, which is still very important when it comes to making final tweaks and adjustments.
So, customizing templates is now easier than ever before, which is, of course, great, however, the use of this feature doesn't stop there – let me explain…
Creating and collaborating on new experiences
Users with more experience in the platform might want to let their creativity flourish and create their own unique experiences without using any template. However, passing on an experience that only you understand and know how to edit is not easy. To solve this, we've made the Quick Edit feature available for users to set it up themselves!
Imagine someone setting up the basic frame of an experience to be passed on to someone else who is working on the design – by using the Quick Edit feature you are able to collaborate across departments and skill-sets, which is guaranteed to make the process much more streamlined and simple for everyone involved.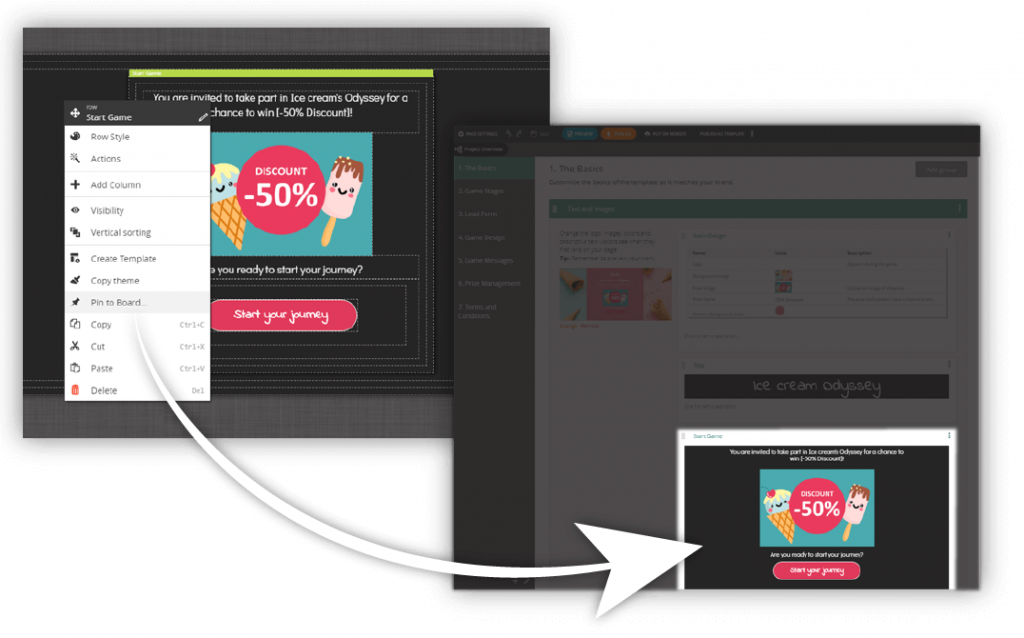 All that is required to set up your boards is to unlock Quick Editing access, right click any component you wish to add and click on "Pin to Board". From here it's up to you to create a new board or pin it to an existing board. When you are done adding all the elements you want, simply navigate to Quick Edit to start organizing the various elements into different groups and add descriptions and images for the people who will be working on it in the future.
Are you ready to give it a try? Head on over to Dot.vu to create your free trial!