Take the Digital Marketing Quiz 2016 to see how well you are informed of techniques and trends in the marketing world.
2016 has been a crazy year for marketers; shifting algorithms, video-mania, responsive design and so much more have kept us on our toes.
Have you been following all the important developments of the year? Test yourself, find out and learn about the stories you missed. Good luck!
Click here or on the image below to take the quiz!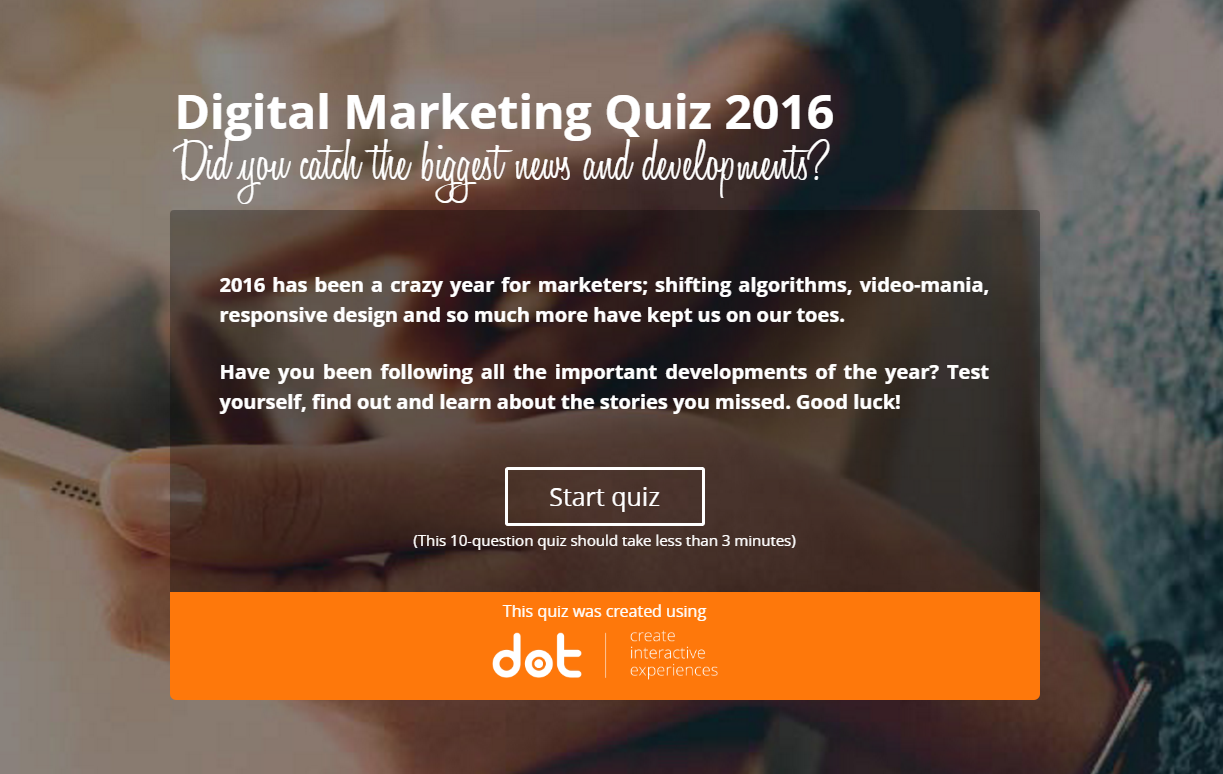 Find many exciting examples of other templates on Dot.vu! You can even make your own quiz!
---
Subscribe to our blog!
---