Our newest interactive tool is an Interactive Greeting Card. It's simple to create and consume – click on this link to get started, add a youtube video of your choice, and voila, you have a Birthday Greeting Card ready for your best friend! For the free version, you can choose between three categories: one where your friend needs to blow off candles to see the surprise video, one where he'll need to scratch an image, and one where you need to answer one question of your making.
Small interactive experiences to spread joy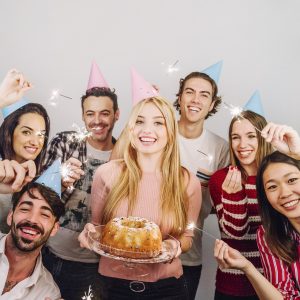 The Interactive Greeting Card is a free tool for our clients – and you – to spread joy to your customers. For now, it's only available as a Birthday Card but the concept is not limited to birthday surprises. It could also be used as a Christmas Card, Valentine's Day Card, or to send out gift cards in a personalised way.
The Birthday Card is, of course, one example of what you can do. As a client, you can use the template to create whatever professional content you like, branded and styled with your design.
If you are wondering why your company should invest time in a personalised Greeting Card, here's why: the interactive greeting card can spread the word about your company in an inexpensive way and contribute to developing a positive brand image.
Develop Brand Association 
When you do something nice for people, you are investing in positive brand recognition. People simply love to get something worthwhile at no charge, with no strings attached. It makes them feel special and cared for.
Brand association is anything which is deep-seated in the customer's mind about the brand. In other words, brand associations are the attributes of a brand which come into consumers mind when the brand is talked about.
It's quite simple – everyone like having something nice done for them, and if your company does just that, customers start to associate your company with nice things.
Brand image is important for many reasons. For one, you want people to think positively about your brand for the obvious reason that they are more likely to buy your product.
Second, distinguishing yourself in a market is challenging enough. Therefore, having positive brand perception can be key in distinguishing your company. A good online review or a positive reputation can sometimes make or break a buying decision.
Now, we're not saying that creating a couple of cute Greeting Cards will change your brand image in a day, but it's certainly a good (and free!) place to start!
Referral Marketing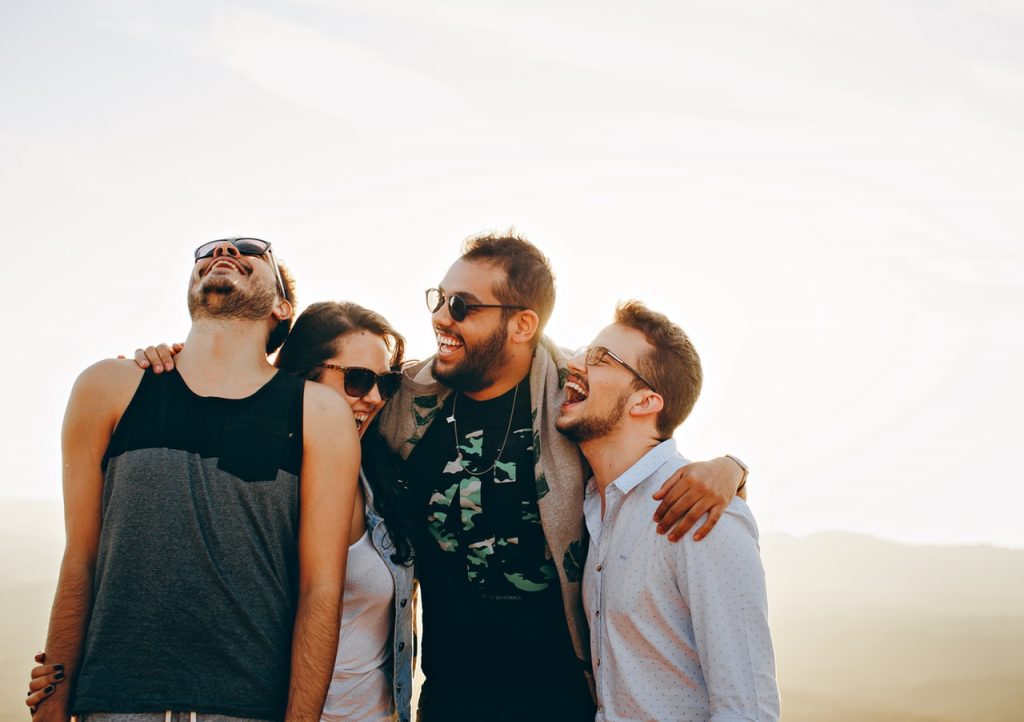 People are more likely to buy something when they are referred by a friend because people trust recommendations from someone they know. That's why the peer-to-peer recommendation is more powerful than business-to-consumer relations.
Dropbox grew their signups by 60%, and their user base grew from 100K to 4M in 15 months without spending any money on advertising.
However, one of the challenges met when using referral marketing is to offer rewards your customers love. The reward needs to be something your customers desire and it can be a challenge to figure out what that is. However, if you manage that, your program is more likely to become successful. 
The Surprise Greeting Cards offer you an easy way to launch a referral programme and tackle this challenge. You can offer your customers to send a personalised message with a video by their choice, discount to both of them on a company product or service.
This can be offered after a purchase, to your newsletter group, or as a reward for signing up for a newsletter.
Everyone like that fuzzy warm feeling when a friend really gets you and sends you a video of something only he knows you like. From a company perspective, the discount is more likely to be used as it will be recommended by a trusted friend. And the discount will likely be sent to someone who has interest in what you sell or your brand. 
To make this initiative even more personalised and unique you can offer your customer the option to pick a specific product or a category that his/her friend likes, and offer a discount on it. This way your product becomes marketed in a super personalised way.
This way your customers can send an even more personalised greeting to their friends, and your company will be associated with it. It can really make someone's day to receive a funny and personalised video with a surprise discount on their favourite product or an item they really want! And your company won't have to do much, the "friend" does most of the work for you. 
Here are some tips to keep in mind when launching a referral program:
If your product is expensive or subscription based, it can be a good idea to offer a discount or store credit.

You may want to limit to what departments or products you offer the discount

Determine at what point you offer this? After a purchase, to all your customers, your email subscribers, to new e-mail signups, past customers, etc.

Remember it's not enough to promote it once and expect it to take off. Make sure to promote it on an ongoing base on all channels:

Emails

Social media

Make it visible on your website

Retargeting Ads

To make promotion easy, make sure sharing is easy with social sharing buttons.
Interactive Gift Cards
If you want to send out the interactive greeting card to a bigger audience, it's easy enough. Let's say you are about to do something special for your loyal customers. You could be a phone company that wants give 10 GB extra Internet data this month to your customer's because it's winter and freezing cold out there. But you don't want to send a standard text message or email, you want to mix it up! In that case, you can create a video, or use a funny one from Youtube and use the Greeting Card to send out a winter greeting with a surprise.
If you pick the greeting card with a question you can use the opportunity to do a quick market research and ask your clients about something you want to know! 
Don't forget to take care of your most important people: your staff!
If you are the one taking care of your staff's Christmas or Birthday gifts, this is a great way to do a little bit extra this year. Many companies tend to give gift cards and this is the perfect way to make the gift more personal with a warm Christmas video or a Happy Birthday video!
Ready to get started, follow this link!