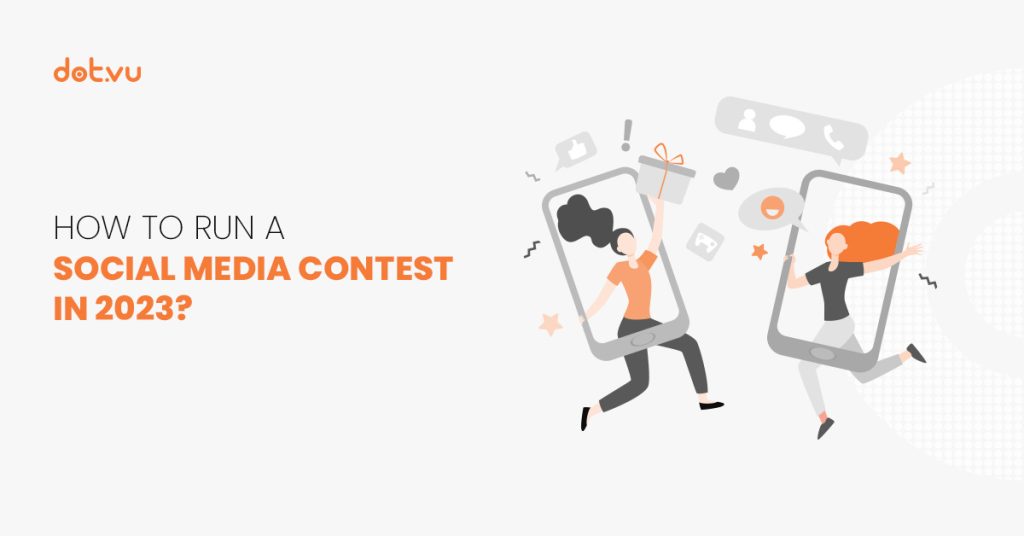 Social media is a proven marketing channel to open doors for most businesses, big and small. It enables companies to tap into a global audience of millions of potential customers.
As many as 74% of Facebook users sign into their accounts daily. That's a vast opportunity for brand visibility!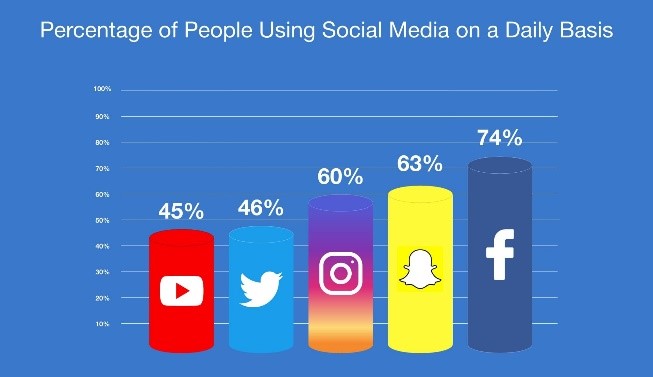 Source: mediastreet
However, there's a catch – you need to reach this audience. Here's where a good social media contest can help you.
In this article, we'll explore the benefits of using social media contests and what factors to consider when you incorporate them into your marketing strategy.
Benefits of social media contests
Cost-effective marketing strategy
Social media contests provide a high return on investment at a relatively low to no cost. You can reach out to a wide audience that is already on the social media platform. Compare this to the thousands you'll need to invest in billboard advertising.
Increase engagement and build a community
Through contests, you can increase interactions with your target audience. By encouraging participation, you can build a community and develop stronger relationships with your audience. This increased engagement can lead to higher customer satisfaction, increased brand loyalty, and even increased sales.
One excellent example is Breck's. Through their social media contests, they encouraged customers to share photos of their gardens that used seeds from their brand. Through this activity, they managed to increase their conversion rate by 5 fold!
Creates brand awareness
You can reach a large audience and make your brand more visible. People are likely to share and engage with your contest, which will increase your brand's exposure. The more people that see your brand, the higher possibility they will remember it.
Increases web traffic
After engaging in a social media contest, there is a possibility the user would visit your website. This will increase your web traffic and boost your SEO ratings – making you more visible when people search for something related to your brand.
Increase email subscribers
Your website visitors are most likely the right target group, as they are already showing interest in knowing more about you and what you have to offer. This is also a great opportunity to encourage users to subscribe to your email list.
Alternatively, you can request contest participants to provide their contact information as part of the contest entry process. This way, you can also generate new leads and add them to your email list.
Increase sales
With the increased engagement and community, you could potentially turn them into customers and increase your sales. This is a valuable way to grow your business, as it gives you the opportunity to connect with people who have expressed interest in your brand and are more likely to be interested in what you have to offer.
3 Tips for an effective social media contest
1. Define the rules
Social media platform rules

It's important to find out the social media platform's rules before you run any contest. Each social media platform might have slightly different rules and regulations for running contests.
Your contest rules

Your contest rules should depend on your campaign objective. For example, if you want to grow the brand's audience, you can ask participants to follow your page for a chance to win a prize.
2. Know your target audience
Choose which platform you want to run your contest on. For example, if your brand is targeting people within the ages 25-34 years, you should run your social media contest on both Facebook (31.5%) and Instagram (31.2%) as their largest age groups are within that range.
Tie your brand with the right target audience as much as possible. This includes both the type of contest you run and the prize.
Keep in mind the goal of running a social media contest is to increase brand awareness. The more you mention your brand while running the contest, the more effective this marketing strategy will be.
3. Make it exciting
Generate demand by making your contest as interesting as possible. Creating Interactive Marketing Games can add more fun to the contest and increase the number of shares it gets! Marketing Games are gamified content with interactive elements that prompt the user to click, swipe, and do a number of actions in order to play. 
For example, you can test your audiences' memory by asking them to Crack The Safe. Once they have managed to crack it open, they win the prize! Sounds fun, doesn't it?
Related: Types of Marketing Games 
How to run a social media contest?
These 4 steps will help you plan an effective social media contest that engages your audience and draws in new leads:
Step 1: Set goals
Set SMART goals – Specific, Measurable, Achievable, Relevant, and Time-Bound. Use this to determine your KPIs that can be tracked throughout the contest.
Having specific, measurable goals allows you to evaluate the success of your efforts when the contest is over. This makes it easier to improve your marketing strategy for future contests. 
Example of some goals to set:
Number of contest participants
Number of likes on post
Number of shares
Number of click-throughs to your website  
Step 2: Determine contest details
Keep in mind to follow the social media platform rules, targeting your audience, and making it exciting.
Other factors to iron out:
What is the criteria for winning?
How is the evaluation process going to be?
What is the prize? Make sure it is enticing enough to attract your target audience.
Set a budget
Step 3: Decide where to run your social media contest
Once you've decided on the contest details, next is to determine which social media platform to use. 
If your brand has a broad range of audience demographics, one effective strategy is to run your contest simultaneously on multiple social media channels. 55.82% of brands run their campaigns on multiple social networks.
Running your contest on multiple platforms can increase the amount of exposure it gets. However, there is also the risk of the same person entering the contest multiple times.
You can also determine this based on the contest that you're running. If it's video-based, Tik Tok and Facebook might be better options. If it's more image-based, Instagram is more suitable.
After the contest is over, you could then analyze the results to determine which platform performed better. Use this analysis to determine which platforms to run future contests.
Step 4: Promote your social media contest
You can either let your social media contest spread organically through your own business page or you can pay to advertise it. For better results, 50.8% of brands pay to advertise their campaigns.
Other than paying to advertise, there are other creative ways to promote your contest. You can ask participants to share the contest on their social media page. This will increase your content's visibility.
Another way to promote your social media contest is to create a unique hashtag to be used when participants mention your contest. This can encourage word-of-mouth promotion and improve brand recognition.
You can create games like this User Generated Contest where users can vote for their favorite photo and share it to gain more votes. Create a theme and get photo submissions. Then shortlist the ones that goes into the voting round and viola, you're done!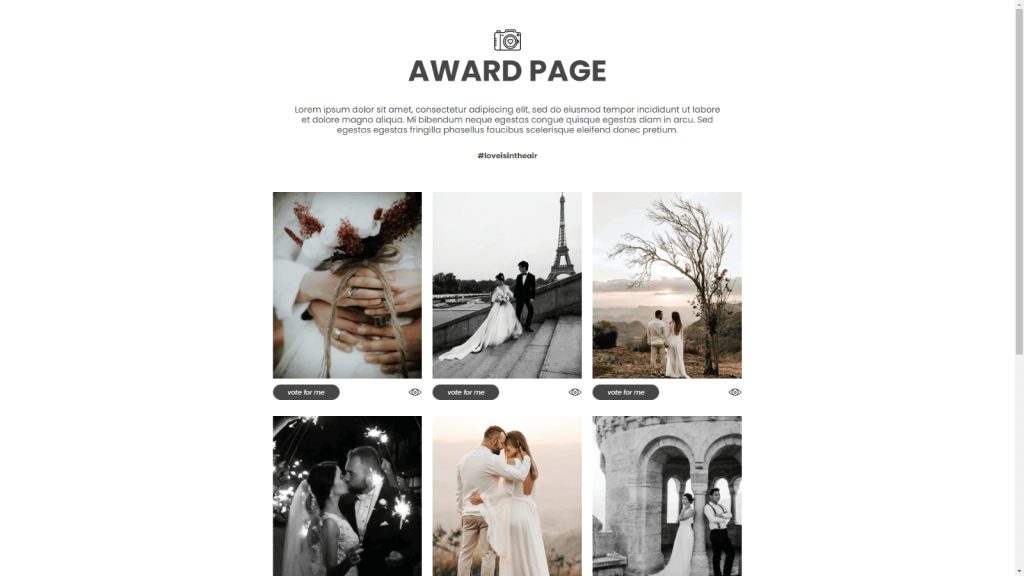 How long should you run a social media contest?
The duration of your social media contest will depend on how often you run contests. The most successful contests last between 25-60 days. However, the average social media contest only lasts about 7 days.
The frequency of the contests is the main factor for this difference in duration. About 33% of brands choose to run contest and giveaways once a month, while 29% of brands run giveaways less than once a month but several times a year.
If you run one to two contests per year, you should set a longer contest period. This will give your campaign sufficient time to generate buzz. 
Start your social media contest and generate more buzz!
Use these steps as a guideline to create an effective social media contest. When planned right, you will be able to see positive results.
Interactive elements are always a good way to make the contest fun and interesting. Remember, more fun encourages the audience to share – leading to more visibility and successful branding!
Find exciting ideas with Dot.vu's Interactive Content Platform to get you started on your next social media contest. Sign up for a free account and see how easy it is with our drag-and-drop feature to customize your very own contest.
---