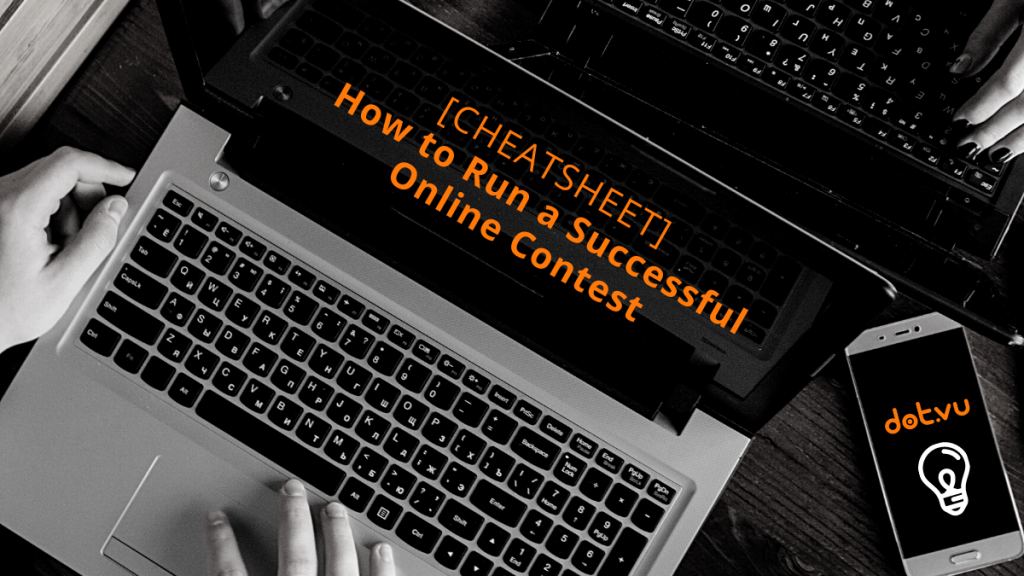 Step 1: Define your objective for your Online Contest
First things first, what exactly do you want to achieve with your online contest? Without a solid definition of your goals, you won't be able to execute, promote, or measure your online contest very well.
It could be one or more of the following, but keep in mind not to pick too many. Try to choose 1 primary objective and 1-2 secondary objectives from this list:
Grow your email list/generate opt-ins
Increase brand awareness
Boost social engagement
Promote your products
Get opinions/feedback
Capture rich audience data & insights
Step 2: Pick an Online Contest
There are loads of contest types that you can choose from, depending on your goals and objectives.
Basic Contest opt-in
Quiz Contest
Video Quiz Contest
Feedback Contest
Vote-to-Enter Contest
Refer-a-Friend Contest
Extra Entry Points Contest
Educational Quiz Contest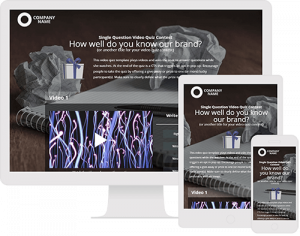 Video Quiz Contest
Encourage your audience to watch a promotional video by inserting a quiz contest into it. By adding the 'contest element' to your video, you can turn visitors/viewers into contacts for your email distribution lists.
Vote-to-Enter Contest
Each question is followed by immediate feedback, therefore you will be educating the participant about each topic or point. Try it here.
Refer-a-Friend Contest
Reward your followers for sharing the contest with their friends, who will then share it with their friends – creating a ripple-effect for your contest promotion.
Extra Entry Points Contest
The point is to get more information about the participants and in exchange, they will be increasing the chance of winning the prize. Basic information like name and email will qualify them to enter, but providing extra information like phone number and address will increase the chances of winning.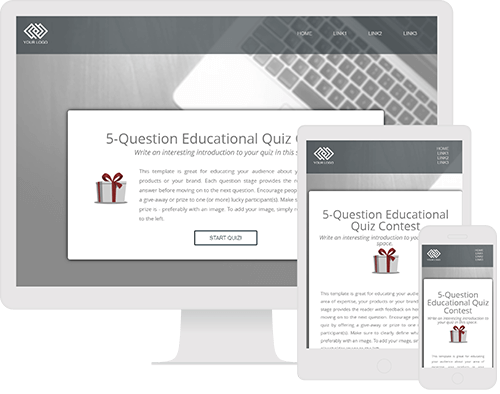 Educational Quiz Contest
Teach your audience about your company, products, or area of expertise with this quiz contest. Each question is followed by immediate feedback, thereby educating the participant about each topic or point.

Step 3: Choose your Online Contest reward model
Your prize/giveaway is the primary driver for people to participate in your contest. So make sure that you choose the reward model carefully. Here are a few things to consider:
Prize value:
This needs to be appropriate concerning what you're asking for in return. So if you're asking for people to spend 10 minutes answering a few questions, then your prize should be worth it.
The number of winners:
Would you pick just one winner or multiple winners? Perhaps you want to reward everyone who participates in the contest with a guaranteed prize?
Qualifying criteria:
What does a person have to do for a chance to win? Take a quiz? Watch a video and answer a question? Or perhaps just comment on your post? Make sure to be clear in communicating the qualifying criteria.
Here are a few ideas for prize/giveaways:
Your own products or services
Gift cards or vouchers
Discounts
Free consultations or evaluations
Step 4: Rules, terms and legal stuff
It's super important to be clear about the rules and terms of the contest. While every country has its own set of rules and laws when it comes to contests, here are the most common ones that you need to be defined:
Eligibility requirements
The contest time frame
The prize and return policy
Judging criteria
Winner notice details
Winner response deadline
Use of personal data
Subscription to email and/or SMS list
Step 5: Plan Online Contest promotion
A good promotion plan is critical for the success of your online contest. People won't find your online contest on their own unless you do the effort to reach them. Here are the different ways you can promote your online contest:
Your website or blog:
Place a banner or pop-up on your website or blog, with clear CTA's, and a direct link to your contest landing page.
Email/SMS campaign:
Send an email to your existing subscribers. If you have a database of phone numbers, consider sending them an SMS campaign with a link to your contest landing page.
Employee signatures:
Believe it or not, this actually works pretty well for mid-large sized companies. Make a small banner linking to your contest and add your colleagues to place it under their email signature for the duration of your contest.
Your social media pages: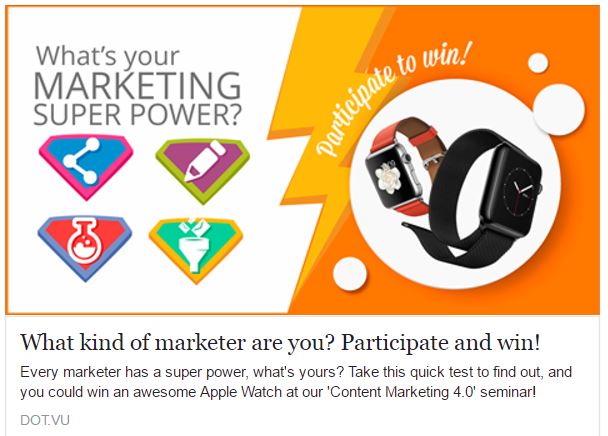 This one's a no-brainer. You should certainly promote your contest on your social media pages. You might also consider creating a custom hashtag and tell participants to make posts or comment on social media and include your custom hashtag.
Social media ads:
Doing social media ads is highly recommended for you, as social media platforms like Facebook have very low organic reach rates. So you might make a post on your page and it may not reach more than 2-5% of your followers. Consider setting a budget aside for paid promotion on social media.
Influencers/brand advocates:
You can reach out to influencers in your industry, and encourage them to share your online contest with their networks. If you have a set of popular bloggers or brand advocates on file, try and get them to help promote your online contest. These kinds of tactics can be free, but may also require a small budget to offer an incentive to your influencers or brand advocates.
Distributor partnerships:
If your product is sold through distributorships, you should try and get in touch with them to promote your online contest through their channels. The cost of doing this depends on your relationships and agreements with the distributors.
Step 6: Launch and measure your Online Contest
Pick and customize a template
Once you've figured out what kind of online contest you want to make and chosen a template to customize, you'll need to start customizing it with your content and visual brand identity.
Prepare your content
You should consider the followings:
Your logo
Prize image and description
An attention-grabbing title: Keep it short, to-the-point, and click-worthy. Questions work really well, for example: "Can you get 5 questions right? The element of mystery works well too, for example: "Discover your perfect summer getaway and win it!" Mentioning the value of the prize is also a good idea "Enter our contest and win a handbag worth $300".
Contest introduction: Copy that sells and promotes the contest well.
Contest opt-in form: Requires input fields for participants to fill in.
Content: This depends on what kind of content you want to make. For example, if you're making a quiz contest and you will need a set of questions and answer options.
Other imagery and media: You might want to use other imagery, videos, or gifs to support the look and feel of your contest.
Thank you message: A message that says thank you to the user once for the participation in your contest.
Follow up email or SMS: Any follow-up content you might want to send the participants once someone opts-in to the contest. This could be promotional content, helpful blog posts, and links to e-books, or something else.
Publish Online Contest landing page
Figure out your promotion plan and prepare all your promotional content. You might want to use a mix of promotional copy, imagery, and banners or videos. Get it organized, prepared, and launch your contest.
Promote your contest
Figure out your promotion plan and prepare all your promotional content. You might want to use a mix of promotional copy, imagery, and banners or videos. Get it organized, prepared, and launch your contest.
Define and measure metrics

Choose the metrics that matter to you. Here are a few examples of metrics you could use, based on various objectives:
Metrics for objective "Grow your email list/generate opt-ins"

Contest form completion rate or conversion rate
Email contacts captures
Number of people who opted-in to receive emails/SMS content from you

Metrics for objective "Increase brand awareness"

Amount of traffic to your contest landing page, website or blog
New vs. Returning visitors
Amount of time spent on your contest

Metrics for objective "Boost social engagement"

Impressions & Reach
Views & clicks for each social media platform
Traffic coming through social media platform

Metrics for objective "Promote your products"

Clicks to your products
Traffic to your product or pricing pages or to your webshop
New purchases that happened

Metrics for objective "Get opinions/feedback"

Number of qualified respondents
Quality of the opinions and feedback

Metrics for objective "Capture rich audience data & insights"

Quality of lead-qualifying data
Ability to segment participants based on data captured about them
Quality of business insights gathered from contest
Learn & repeat!
The most successful contests are based on a culture of constant learning.
Consider the followings:
What value did your contest create?
Did it meet your objective(s)?
Did it yield a good return-on-investment?
Which aspects of your contest did you think were successful?
What would you do differently next time? For example:

Would you want to spend more time planning in advance?
Use another prize? Increase or decrease prize value?
Promote your contest in a different way?
Follow up with participants immediately?
The key is to learn from your successes and mistakes and make the next one even better!
Subscribe to our blog!
---