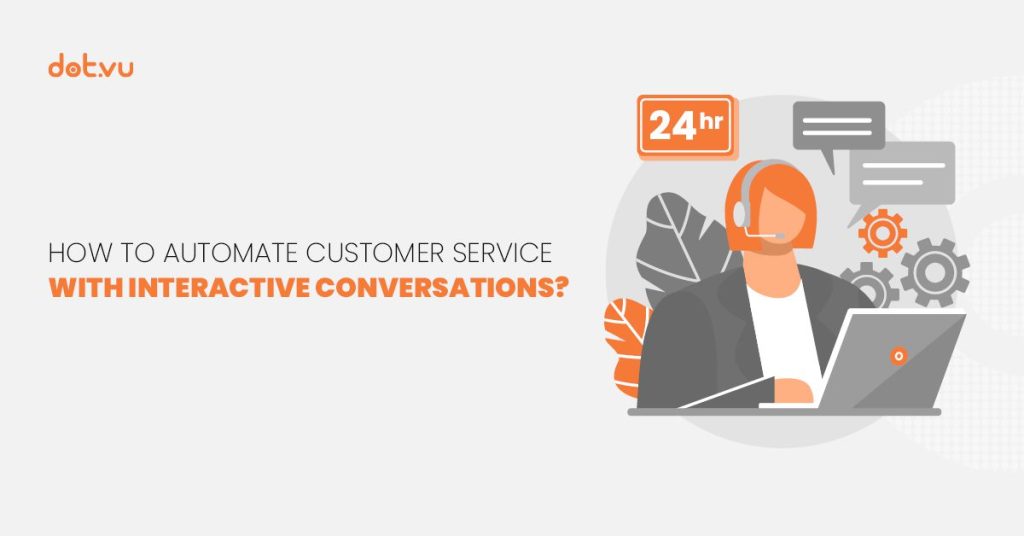 In these modern times, speed is everything. It can be the determining factor in whether you win or lose a sale. If you make the customer wait too long, they might decide to bring their business elsewhere. In fact, a survey revealed that 70% of customers are only willing to wait 5 up to minutes before abandoning their purchase. Does this mean you need to have your customer service round the clock? Imagine the cost of setting that up!
No doubt, with good customer service in place, potential buyers get the assistance they need in order to decide on a purchase. A smooth customer interaction will be able to benefit your business in many ways, as shown in the image below. All leads to one major benefit – an increase in revenue. In a survey, 84% of organizations that focused on improving their customer service reported an increase in revenue. So, it's safe to say that good customer service will have a major impact on sales!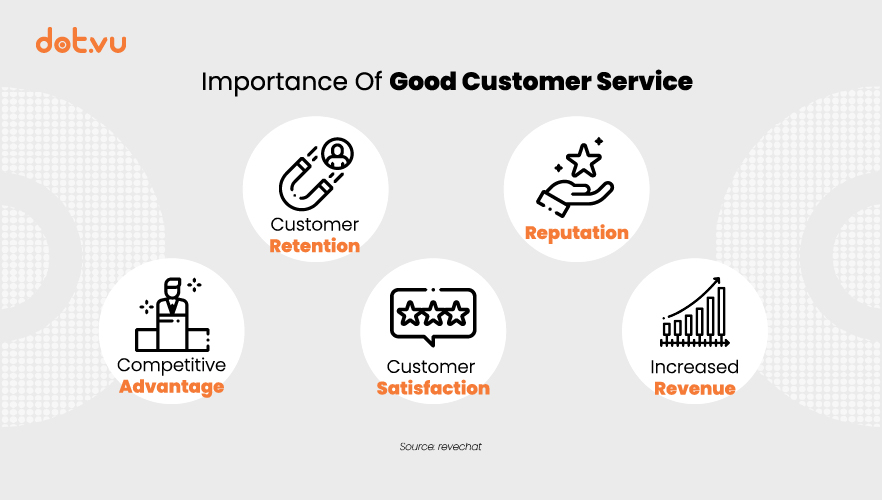 So how do you provide excellent customer service, but on a budget? One simple way is by automating it!
In this blog, we will define how you can automate your customer service offering by using Interactive Conversations and how you can benefit from it.
What is an Interactive Conversation?
An Interactive Conversation, sometimes also referred to as an interactive communication, (not to be confused with chatbots), is a real-time, two-way exchange of information that helps customers make decisions such as choosing a health insurance plan or any form of subscriptions. Moreover, it helps your company capture, qualify, and connect with your leads.
Marketers are placing aside invasive marketing strategies and choosing a more personalized, softer, approach. Today's marketing is all about listening to customers – their likes and dislikes, opinions, and preferences. 
This change has empowered both shoppers and brands.
Interactive Conversations have emerged as a game-changing technology that holds immense potential to automate customer service and elevate it to new heights.
How do you apply Interactive Conversation to your industry? Click here for ideas
Interactive Conversation vs chatbot: What is the difference?
Interactive Conversations and chatbots are related concepts, but they have differences in their scope, functionality, and the way they interact with users. Here are some of the main distinctions:
Though both involve real-time interactions, Interactive Conversations are more dynamic and can therefore include a broader range of interactions to simulate a natural conversation.
Chatbots are entirely automated and rely on pre-programmed scripts to provide responses, without involving any human intervention. Interactive Conversations, on the other hand, can involve both human and machine interactions, and is especially useful when someone needs to step in to solve a query.
Interactive Conversations can be highly complex and versatile, compared to chatbots that are limited in scope. Sometimes, an Interactive Conversation can include chatbots and also integrate with other elements like virtual assistants or decision support tools.
Interactive Conversations can provide a more engaging and better user experience as compared to chatbots. Due to its adaptability, they can offer personalized responses and more human-like interactions.
How Interactive Conversations can benefit you
1. Real-time feedback
With an Interactive Conversation, your customers no longer have to wait to get their answers. Instead, they can engage with your company whenever it's convenient for them, 24/7!
The Interactive Conversation allows your customers to interact with a virtual host that assists them in making smarter choices, booking a demo or getting information about your company – all without any human interaction!
Real-time feedback keeps your customers happier. In a survey, 75% of customers stated that fast response times would greatly improve their overall experience. Instead of your leads having to fill out a static lead form and check their inbox every ten minutes while waiting for an answer, they instantly get answers to their questions. The virtual host will listen carefully and uncover ways to help your customers.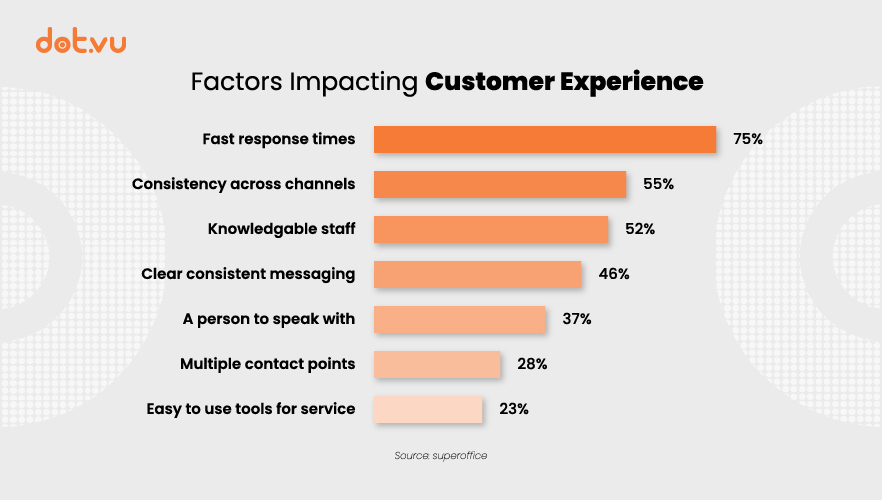 2. Saves Time – for you and your customers
Although an Interactive Conversation can never fully replace a real human being, it makes it possible for your company to offer 24/7 services, giving you time to rest and focus on your business. The conversation can also reflect the brand's personality through the language used, sense of humor, and service.
Interactive Conversations are meant to provide first-level support such as introducing your company's products and help your customers make the right choices. 
Imagine having an army of digital consultants working around the clock for you! Even while you're asleep, it can continue generating leads and use the data gathered to create more meaningful and personalized interactions with your customers.
Try out this Interactive Conversation experience for yourself!
3. Personalization
By interacting with your customers, you can build trust and increase the sales potential for your business. According to the Edelman Trust Barometer, 81% of consumers feel that trust is their top buying consideration.
But it's going to be costly to hire a whole army of salespeople trained to engage with every lead in a personalized way, and this is where Interactive Conversation comes in.
A 2020 study stated that 63% of customers will stop buying from brands that do not offer personalized services. So, it's good news that you can use Interactive Conversation to personalize your approach to your audience. It gathers information and shows different results to serve different requests. In other words, the message communicated is adjusted to the needs of the user, increasing the chances your prospect spends more time interacting with your brand. Plus, you can gather the requests and preferences, and use the information as marketing data to personalize future marketing campaigns.
4. Better customer experience
With Interactive Conversations, you can address many of the factors that are crucial in delivering a great customer experience. You would be able to provide fast response time, always be clear and consistent in your responses, and maintain consistency in your answers. Without providing a good customer experience, you might risk losing customers. In fact, research shows that 78% of customers will decide to abandon a purchase if they receive poor customer experience. Therefore, with Interactive Conversation, you can ensure to consistently provide excellent customer service and lock in more sales.
Who can benefit from the Interactive Conversation?
Interactive Conversation is well fitted for companies offering complex services, especially where people need guidance for their purchases. Below are some examples:
Does your company offer savings? You can use Interactive Conversation to help customers pick a savings account!
Do you sell insurance? Help your customer find out which insurance suits them best!
Do you sell pensions? Help your customers pick the right pension plan!
Do you offer loans? Help people find the right loan for them!
Interactive Conversation can also be used for service feedback. If a customer is unhappy with your service or product, the Interactive Conversation can offer personalized assistance right away. Acting as a company representative, it will ask questions about what has caused the customer to be unhappy and provide an action such as giving a discount and later follow-up on that matter.
See how Barry Callebaut, the world's leading supplier of high-quality chocolate and cocoa products, engages with its customers with an Interactive Conversation.
How to get started with Interactive Conversation
Firstly, here are some useful tips to keep in mind before getting started:

Also, ask yourself:
What are the frequently asked questions you get from your customers?
What challenges your customers would usually need assistance with?
What value can you offer your potential customers through the conversation?
What would you need to create an Interactive Conversation
When creating the Interactive Conversation, it's helpful to have all the components ready before starting. This includes the script, the storyboard, audio files and the graphics.
Start by defining your objectives. Try to limit them to not more than three.

Define the problems you want to assist your customers with and what value your conversation will bring to them.
Craft the story with a script

Start by writing down the questions you want to include.

Decide the tone of voice (humorous, serious, etc.)

Create a storyline (it's helpful to do a mind map for this)

Write the script

Create a storyboard
Create Audio Files

Decide if you will be reading out the script.
You can use sites like fiverr.com to access voiceover freelance artists.

Decide which graphics you will use.
Put all the elements together and you're done!
Ready to automate your customer service offering?
Interactive Conversations are at the forefront of automating customer service, offering businesses a powerful tool to provide seamless, efficient, and personalized customer support. In a world where customers expect fast responses and personalized service, embracing Interactive Conversations can help to dramatically boost sales for your business!
Using an Interactive Conversation can save you a lot of time and effort! This may seem slightly complicated to set up, which is why we've made it super easy to create an Interactive Conversation using Dot.vu's Interactive Content tool.
Our team of Interactive Content Experts have helped companies in setting up their Interactive Conversations with amazing results! Just reach out to us Alternatively, you can pass the project to us and our Interactive Content Experts will take care of it for you! This will fall under our Agency Services offering. If you're not sure which is the right solution for you, click the button below to get in touch!
---
This blog was updated by Cathryn Kok on 20th October 2023
Here are some articles to further inspire you: