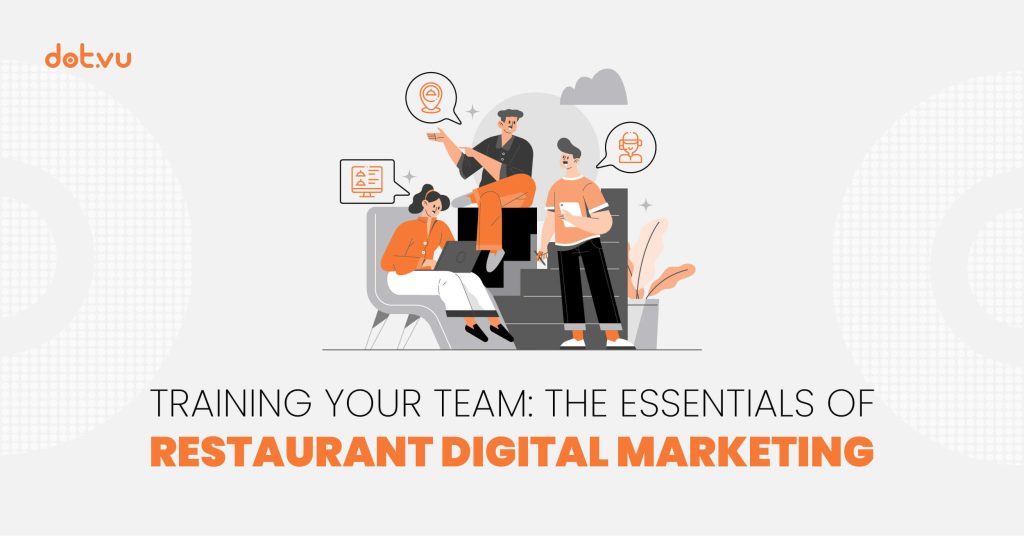 In an era where technology permeates every aspect of our daily lives, the restaurant industry is no exception. Gone are the days when word-of-mouth and a corner location sufficed to draw in customers. In today's fast-paced digital world, restaurant marketing has become a complex field, requiring a nuanced understanding of various digital platforms, branding techniques, and customer engagement strategies.
However, as a restaurant owner, chef, franchisee, or operator, you're likely already juggling countless tasks and responsibilities. From menu creation, inventory management, customer service, to team training – the list is endless. Introducing digital marketing to this mix might seem daunting, but it need not be.
Enter "The Culinary CMO". This company recognizes the inherent challenges faced by those in the restaurant business. Their mission is to empower your existing team, turning them into marketing mavens. They believe that your team, with its deep understanding of your restaurant and its unique selling points, can be the best ambassadors for your brand. With the right guidance and tools, they can efficiently handle your digital marketing needs, transforming them from mere operational experts to marketing superstars.

Essentials of restaurant digital marketing
So, what are the essentials of restaurant digital marketing? And how can The Culinary CMO's approach equip your team with the tools they need? Let's delve in.
1. Understanding Your Digital Audience
Before diving into specific platforms or techniques, it's crucial to understand your digital audience. What are they looking for when they search for a restaurant online? Is it reviews, menu previews, or perhaps reservation options? By grasping the needs and preferences of your digital audience, you can tailor your online presence accordingly.
2. Leveraging Social Media Platforms
From Instagram's mouth-watering food photos to Twitter's timely updates on daily specials, social media platforms offer various ways to engage with your audience. Your team can post behind-the-scenes content, share customer testimonials, host interactive polls and Q&A sessions, or distribute other types of Interactive Content. It's all about creating a genuine connection with your audience.
3. Implementing SEO and Local Search
People often search for restaurants near them or look up specific cuisines in their vicinity. By optimizing your restaurant's website for search engines and ensuring your business is listed on local directories, you can increase your visibility and attract more patrons.
4. Email Marketing
While it may seem old-school, email marketing is far from obsolete. Whether it's newsletters detailing upcoming events, discount offers, or personalized recommendations based on past orders, a well-curated email can do wonders for customer engagement and retention.
5. Online Reviews and Reputation Management
Online reviews can make or break a restaurant. Encourage satisfied customers to leave positive reviews and address negative feedback promptly and professionally. This not only improves your online reputation but also builds trust among potential customers.
6. Loyalty Programs and Promotions
Digital platforms can be a great way to roll out loyalty programs or limited-time holiday menu ideas. Offering exclusive deals to followers on social media or subscribers to your newsletter can create a buzz and boost sales.
7. Engaging Content Creation
Your team can channel their passion and expertise into creating engaging content for your digital platforms. From blog posts about the origins of a dish to videos detailing the intricacies of its preparation, content that incorporates strategic storytelling can captivate your audience and keep them coming back for more.

While these essentials provide a starting point, what truly sets The Culinary CMO apart is their step-by-step checklist tailored to each restaurant's unique needs. They don't just provide a one-size-fits-all solution. Instead, they take the time to understand the strengths and passions of your team, and then they harness this untapped potential. By combining their expert knowledge with your team's innate understanding of your restaurant, they create the perfect recipe for digital restaurant marketing success.
To conclude
In conclusion, in the restaurant business, the importance of digital marketing cannot be stressed enough. And while the task might seem overwhelming, with the right partner and a committed team, it becomes not only manageable but also enjoyable. As the saying goes, if you want to go fast, go alone, but if you want to go far, go together. Let The Culinary CMO guide your team, turning them into the marketing superstars your restaurant deserves.
---
Other articles you might be interested in:
---