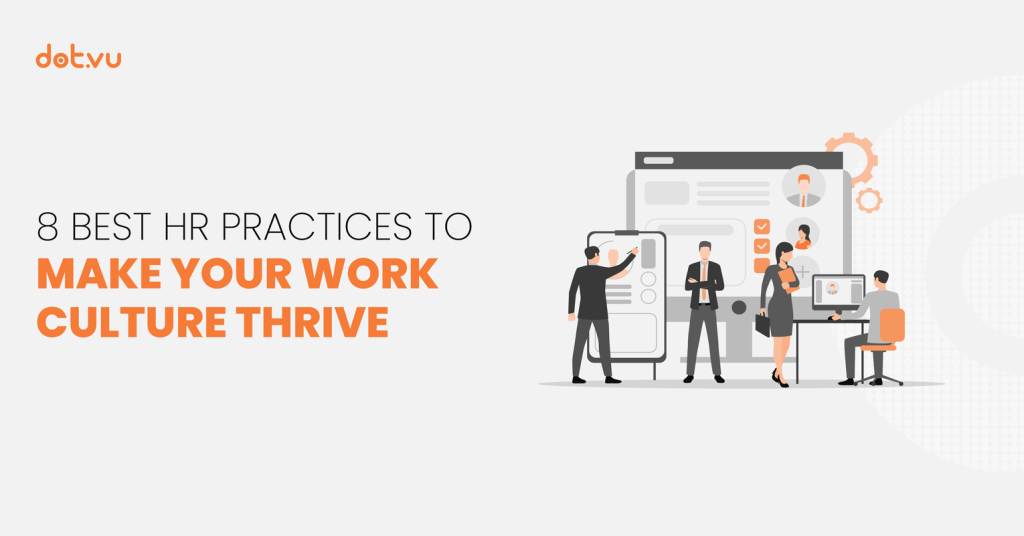 The HR best practices are a set of fundamental principles that create a thriving working culture in any organization. People are the most essential contributors toward profits and shareholder value. Therefore, managing the employee life cycle is crucial to your company's success.
If your HR department struggles with staff turnover, it's probably because your employees are not engaged enough at work. You can boost engagement by implementing the best HR strategies in this blog post. As a result, you can increase profitability by up to 21%.
Table of contents:
What are the key functions of the HR department?
HR managers play a key role in developing the culture of an organization.
The core functions of the HR department include recruiting, performance management, onboarding, training, maintaining a safe work environment, and managing employee benefits.
Some people classify HR as a boring job as it concerns a lot of administrative tasks. However, managing people can be an exciting role with potential for big changes. HR professionals have many modern tools at their disposal. Interactive content is one of them! Keep reading to discover the link between interactivity and the best HR strategies for creating a thriving work culture.
Culture is how employees' hearts and stomachs feel about Monday morning on Sunday night.

Bill Marklein
What is Interactive Content and how can it help HR?
Interactive Content is content that encourages users to participate actively in the experience. For example, they answer questions and play games rather than passively viewing a linear video. Marketers have discovered that interactivity increases traffic and retains attention. Therefore, many companies use Interactive Content in their marketing and sales departments. However, Interactive Content has many benefits for human resources professionals as well.
Related: What is Interactive content?
Interactive Content can help you increase candidate and employee engagement just like it is proven to increase customer engagement. Continue reading to see examples of Interactive Experiences that will help you create a thriving work culture.

8 Best HR practices for a thriving work culture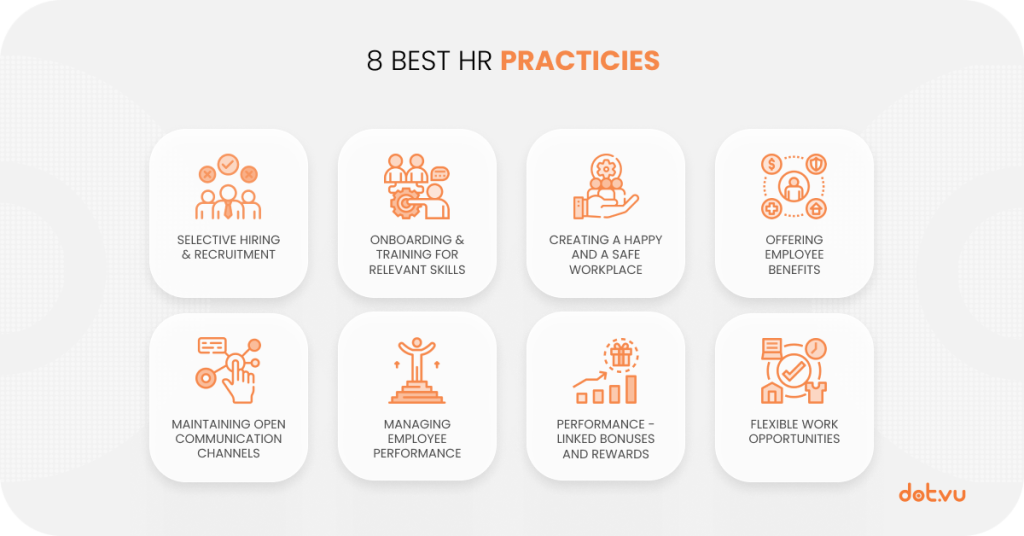 1. Selective hiring & recruitment
Selective hiring is one of the key best HR practices because it increases team productivity and enhances overall organizational performance. Selecting the candidates who best match the company's values is a primary goal of the recruiting staff.
Furthermore, the format of your job application form is crucial when it comes to recruiting. Approximately 60% of job seekers would quit in the middle of filling out their online applications because of their complexity. Therefore, you need to unfold your creativity and create an engaging application process experience for your future employees.
One of the best ways to improve the application process is gamification in recruitment. We have an innovative and gamified solution that will create excitement among your future applicants and will help you find the best match at the same time. This Candidate Test is an interactive tool that can improve recruiting. This assessment template turns the tedious application process into an engaging activity for your potential employees. What makes this Interactive Experience better than traditional application methods is the possibility to create an all-in-one solution to engage candidates, introduce your company and collect valuable data.
The Candidate Test is simple and straightforward. The template consists of a company information field, a skills quiz, and a form to upload one's CV and cover letter. Many job seekers – nearly 80% – find gamification in recruiting a good practice. Therefore, using an Interactive Candidate Test with gamified elements will help you decrease application drop-off rate.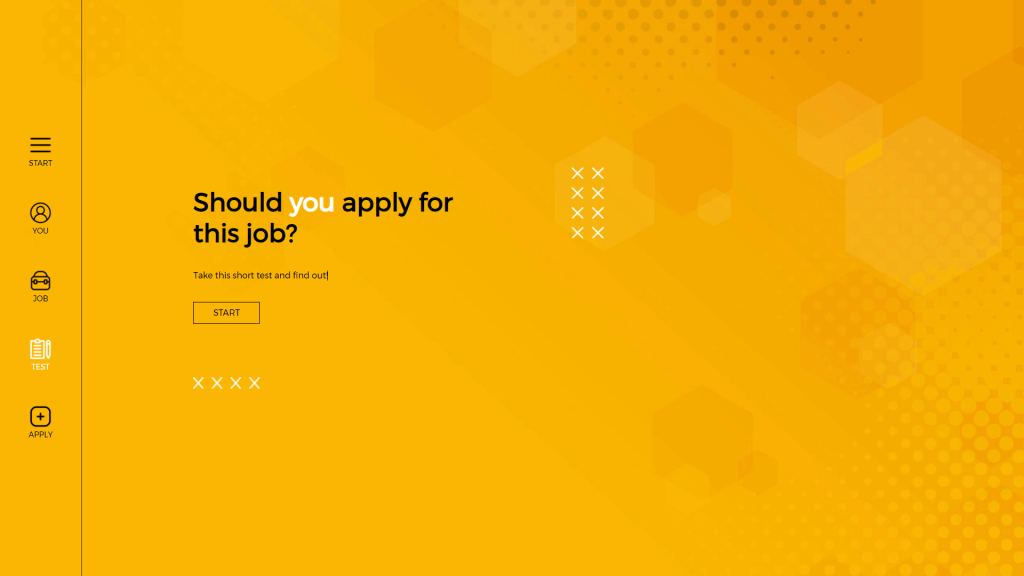 2. Onboarding and training in relevant skills
Great onboarding and training are among the best HR strategies for ensuring team success. Investing in your new hires yields amazing benefits, such as decreased staff turnover and higher retention. In fact, a strong onboarding process can improve employee retention by up to 82%.
However, you should keep in mind that onboarding is not all about providing boring documents and training materials. Your employees require an engaging experience to stay focused and learn as much as possible. Adding gamified elements is a brilliant way to convert your static learning materials into a great training experience. In fact, gamification for training increases employee engagement by 60%.
Gamification in training can be anything from collecting points to competing with co-workers to get a reward. Moreover, you can use videos, clickable images, and quizzes to enrich your training documents. This is possible with Dot.vu's Interactive Content platform. We have many Interactive Flipbook templates that enable you to convert your static PDFs into dazzling online books with a realistic page flip effect. Not only does a digital flipbook increase employee engagement, but it also allows you to track your staff's progress and actions within the experience.
Here is an example of an Internal Educational Flipbook. The template includes many interactive elements, such as pop-ups, interchanging articles, a progress journal, a quiz, and scratching cards. Therefore, your employees would be active participants in the journey rather than passive readers.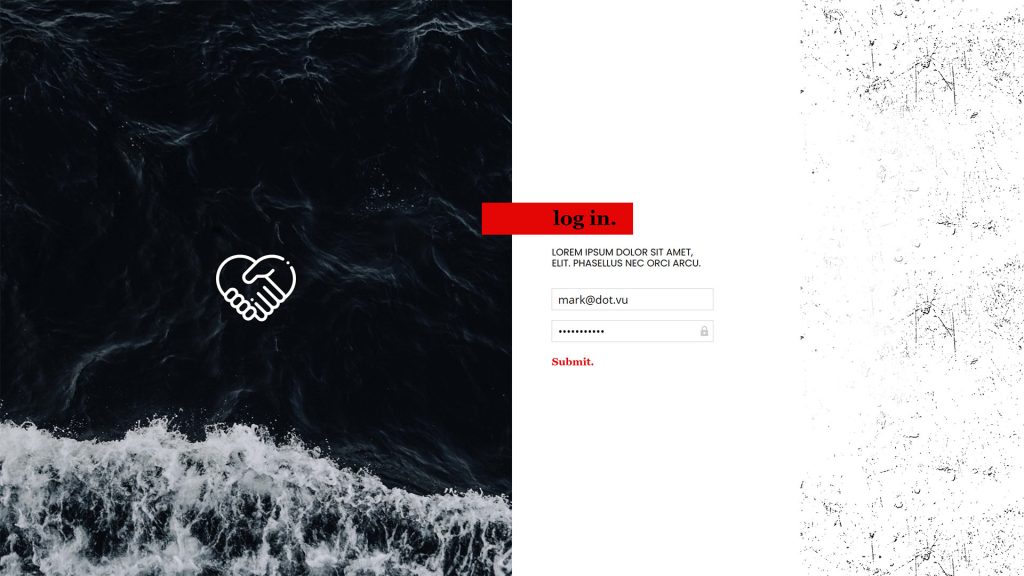 Here is another HR-related template – a Sales Training Flipbook. The experience contains different elements for educating and entertaining your sales staff. On top of that, the log-in function allows you to track the onboarding process.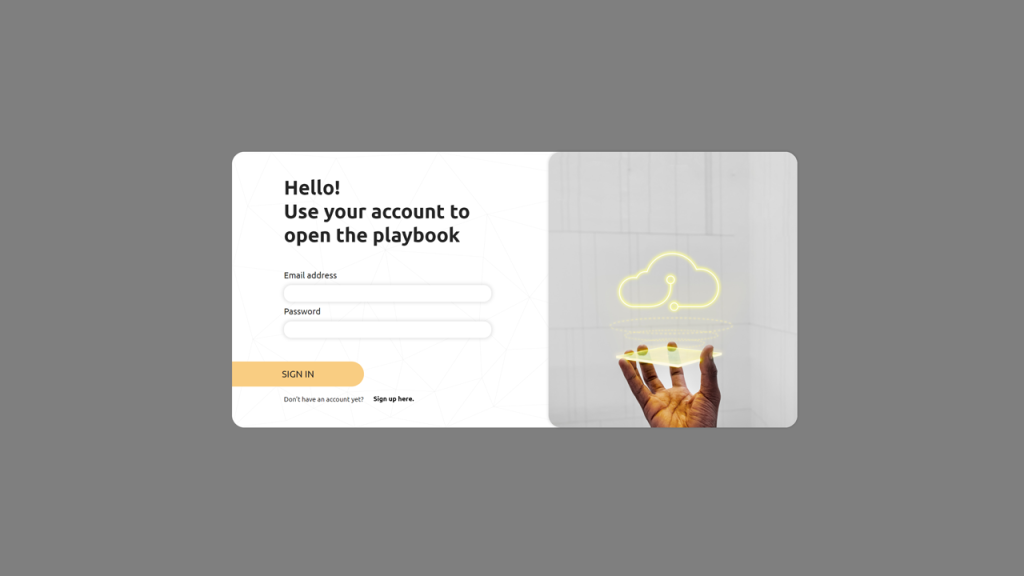 3. Creating a happy and safe workspace
Creating a safe and happy environment helps employees to focus on their responsibilities. The HR department is responsible for integrating the health and safety regulations into the company's activities. However, you can level up and aim for higher job satisfaction where employees contribute to better results. Research shows that companies with happy employees outperform the competition by 20%.
Employees are more satisfied and productive when they feel secure and can use their skills and abilities. Therefore, creating a happy environment is among the best HR practices.
Interactive Content can help you conduct insightful employee happiness surveys. For instance, you can create a poll and distribute it to everyone in the company. Here are a few essential questions to ask:
How well do you align with the organization's goals and values?
Do you feel free to share your opinion and ideas with the team?
Are you motivated to collaborate with your team and superiors?
Do you feel like you have opportunities for growth and development?
Do you have any suggestions for improvement on our work culture?
You can collect valuable employee insights with polls and surveys. If you hesitate between which method to use, read our blog post where we compare poll vs survey.
4. Offering employee benefits
Offering employee benefits contributes directly to higher employee productivity and, thus, better results for the organization. However, offering extra benefits entails higher costs for the company. Therefore, the HR department is responsible for providing attractive remuneration that is financially realistic.
However, we advise you not to go for the one size fits all approach. Everyone in your company has different needs. Therefore, letting your employees choose their own benefit package will increase satisfaction. The most efficient way is Guided Selling – a type of Interactive Content where users answer a few questions to get to the right product. In our case, you can use this experience to help your staff pick the best package for their needs.
5. Maintaining open communication channels
Open communication is key. In fact, a whopping 97% of employees believe communication impacts their task efficacy. Therefore, making information easily accessible for everyone in the organization is a major productivity factor. HR is a department that can contribute to maintaining open communication channels where everyone can easily express their opinions or find what they are looking for.
To measure your performance in this HR best practice, you can also use polls.
6. Managing employee performance
Managing employee performance is a great way to evaluate whether employees match the company's goals and expectations.
This practice is tightly connected with selective hiring and successful onboarding. It is an HR professional's responsibility to conduct monthly or quarterly performance reviews once recruiting is completed.
As an HR representative, you can remove the pressure from the performance reviews with Interactive Content. Using a more gamified approach, such as Interactive Quizzes, will engage employees to a higher extent. Apart from providing immediate feedback, you can also give rewards to the ones who answer the questions right.
Here is an example of a Quiz with Leaderboard your HR department can use to evaluate employee performance and spark interest among your staff members.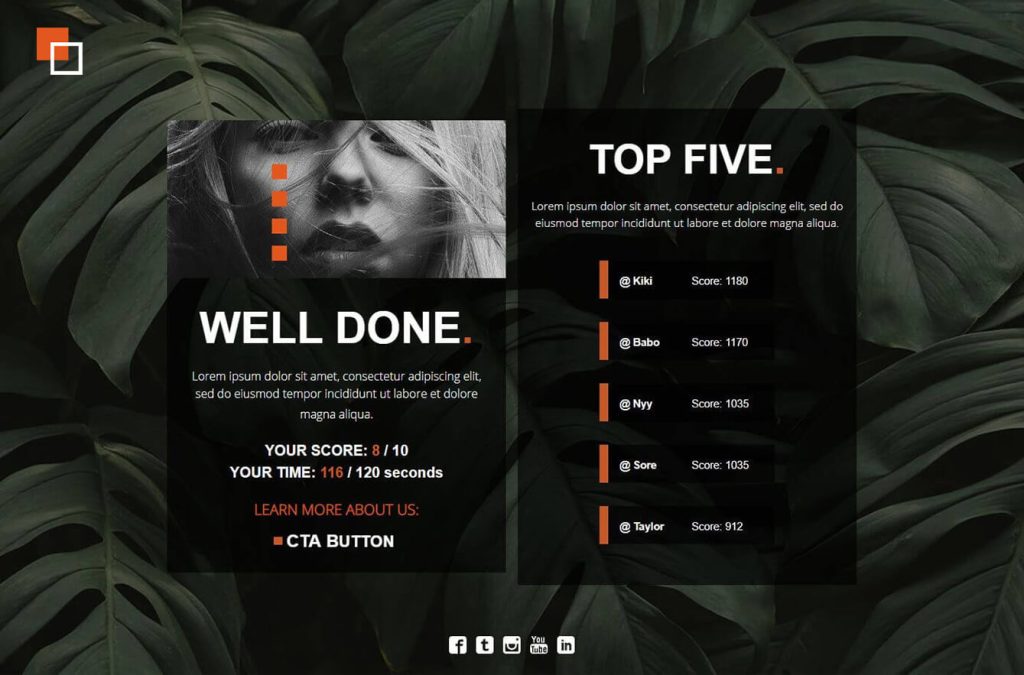 7. Performance-linked bonuses and rewards
Rewarding standout performance is another way to boost employee engagement and productivity. The reason for that is people need recognition. Furthermore, your staff would be eager to achieve even better results if they knew a reward is waiting for them.
HR can plan many performance-linked bonuses and rewards, such as gift cards, free tickets to a conference, vouchers, and employee of the month awards.
Pro tip: Use gamification in order to create excitement among your employees. Let your best-performing staff members play a short game to get their bonuses and rewards in a fun way. For example, you can create online scratch cards.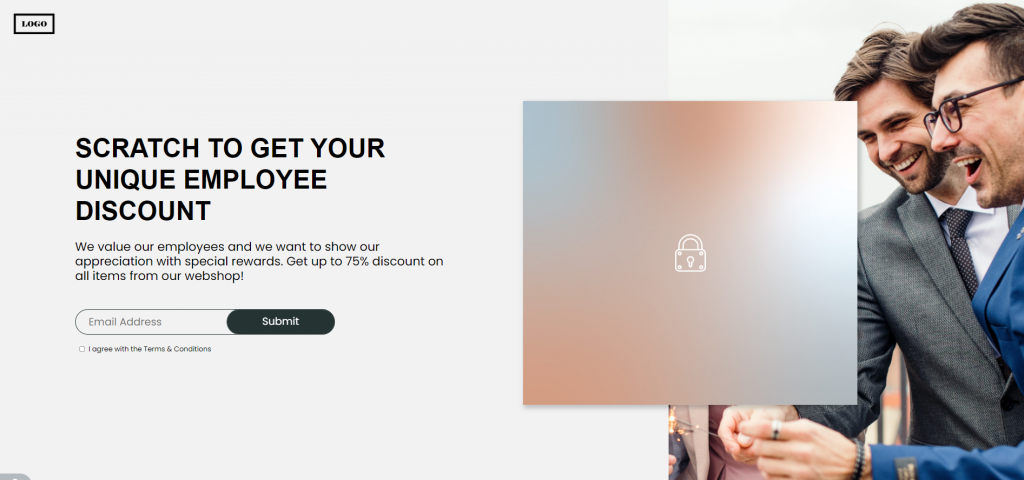 Now, check out this gamified Corporate Advent Calendar. What a lovely way to engage and reward your employees during the holiday season! The best thing is, this is a template that you can easily customize and convert into your very own Corporate Advent Calendar.
8. Flexible work opportunities
Not every role allows for a flexible work schedule. However, now that employees have experienced working from home, many would opt for a remote or hybrid work arrangement. In fact, more than 90% of millennials select flexibility as a top priority when job hunting. Therefore, HR might have to consider opening a discussion on the matter.
Do you want to know if your team would like to work remotely? Create a survey to find out!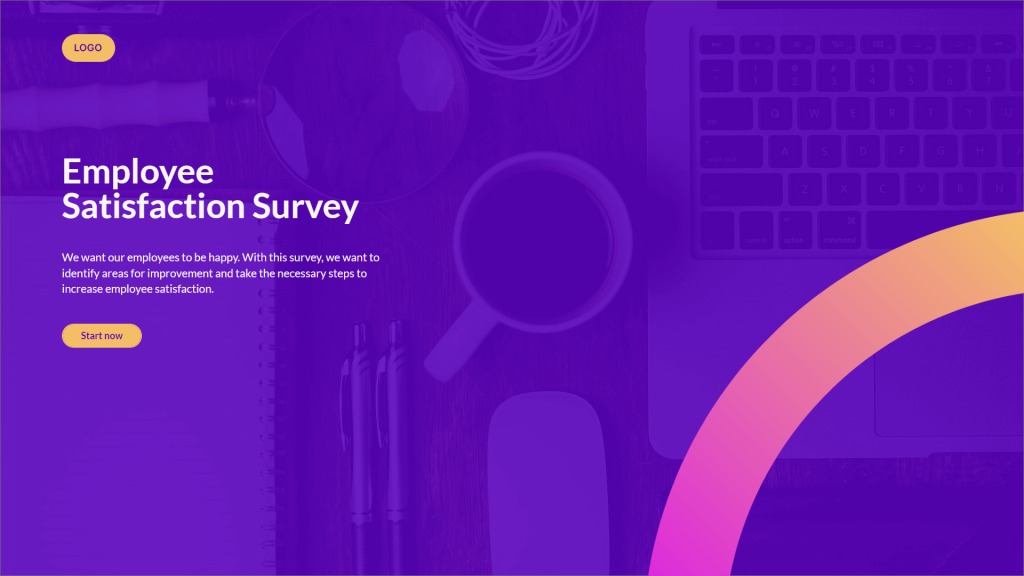 Nonetheless, managing a hybrid team can be complicated. Some problems with flexible work opportunities include lack of communication and alignment with culture. Therefore, you need to come up with an innovative way to bring your team members together. Organizing hybrid events with interactive activities is a solution that will make remote employees feel like a part of the family. For instance, you can create an Interactive Video for everyone to engage and have an equal personalized experience.
Are you ready to create a thriving work culture with these best HR practices?
Supporting career growth is at the core of an amazing HR department. You can make a big difference for the organization by implementing a few proven strategies to create a thriving work culture.
Dot.vu is an Interactive Content platform that can help you shape your HR department with innovative experiences and methods to engage employees. You can explore the templates for recruiting and internal training on our marketplace. If you can't find what you are looking for, we have an agency service that can turn your idea into reality.
Create a free account to customize a template and take your HR processes to the next level with Interactive Content!
---