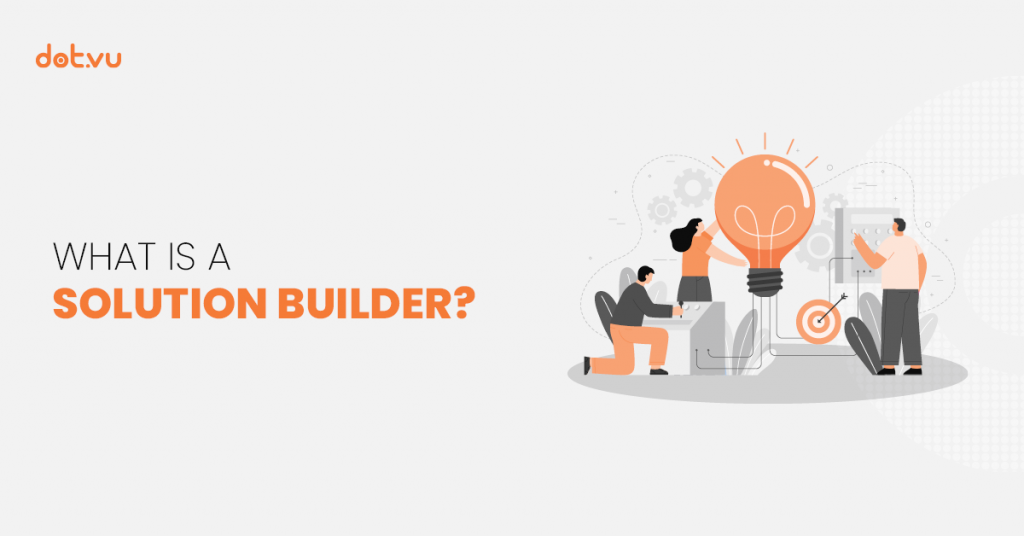 Are you wondering how to help your customers to make a complex buying decision? Without requiring them to spend loads of time researching. And figuring out every variable a complex product requires? If so, you are in the right place. I am going to introduce you to an Interactive Experience called Solution Builder. With this experience, you can easily solve this problem and implement it in your strategy. In this blog post, you'll read about the definition of a Solution Builder, also the most important benefits of it. So, stay with me for the next couple of minutes, I promise it will be short!
What is a Solution Builder by definition?
A Solution Builder is an interactive experience where users will answer a series of questions about what features, components, or addons they would like to find in their custom-build solution. The Solution Builder will then take into consideration their answers and propose a custom build service, product, or solution accordingly. It is similar to a Product Recommender or Guided Selling experience.
However, with those two, you are focusing on recommending the right product(s) or service(s) from your catalog or your product offering. You can suggest products to your customers with a Product Recommender. While with a Solution Builder, your aim is to create a custom offer. Hence, the potential customer can decide which components suit better his/her needs. As a result of those answers, the Solution Builder will offer the exact match for these needs. This type of Interactive Experience can be used when you have complex products to offer, with several variables and features. Hence, creating a Solution Builder will make it easier for your customers to build the custom product that satisfies their needs.
What are the benefits of a Solution Builder?
I am going to give you a quick guide of the three most significant advantages of the Solution Builder. Hopefully, it will help you to get an overall look at how this could benefit you and your target audience.
Brand Image
The first benefit is that it can positively impact your brand image. If you think about it, this is a great opportunity for you to show your brand values. They will see your brand as it helped them to find a solution in a compound situation that fits their needs. And all they did in exchange is answer a set of questions. You do the work, and your potential customers enjoy the benefits of it.
Also, since you are helping them with something complex, you will have an exceptional opportunity to be referred by your clients. As we all know, Word-of-Mouth marketing or its official name Referral Marketing is a truly amazing benefit you can have. Indeed, with the help of WOM, you will start at a higher point-of-trust. Thus, you will require less time to convert your prospects into actual customers. It is one of the greatest things that can help you with building an outstanding brand image. If your customers are satisfied, this should be a blasting opportunity that you do not want to miss out.
Boost Sales
Of course, it also helps you to boost your sales numbers. As a result of building your brand image and being referred will impact your sales as well. Also, the whole point of having a Solution Builder on your website is to help your customers go through the buying process. It needs to be smooth without hassling them to make a decision. Hence, if your questionnaire is well designed, your customer will be happy. Thus, you'll get a higher chance of them returning in the future as we talk about compound product sales. In other words, the easier it is for your potential customers, the more inclined they will be to engage with your content. Also, to make purchasing decisions and eventually return as well.
Grow Your Email List
Finally, it is an amazing opportunity for you to grow your email list. You must gate your content with a lead form. You can place it either at the beginning of your experience or right before you reveal the solution. Purchasing something complex is time-consuming. So, your customers will be more than happy to share that little to no information in exchange for your help! Of course, later on, you could use the data you collected to send them remarketing emails.
1-1 Example of how a Solution Builder could be used in both B2B and B2C
A Solution Builder can be a useful Interactive Experience for both B2B and B2C. Of course, you'll want to take different approaches, and that is why I am sharing with you one example each to give you some inspiration.
Solution Builder for B2B
When it comes to B2B, the point is to help your client find a custom-built solution. I am going to give you an example to help you with implementing this Interactive Experience. When we have a client here at Dot.vu, who has a unique project in mind, instead of getting a yearly subscription, they can simply use our Interactive Solution Builder to calculate their custom price.
The way it works is that the potential customer is required to answer a series of questions regarding their specific needs. Considering the length of the project, the projected amount of leads, the projected number of visitors, and also the type of interactive experience the client wants to implement. As a result of those answers, the client will receive a custom price that matches the specific needs. To see how it works in reality, click on the picture below and scroll a bit down to get a better way of understanding it.

But what I can tell you is that using a Solution Builder on your website will benefit you. Your client will feel more understood as you are taking into consideration those very specific needs into a custom proposal. That will help you to stand out from the crowd and build a stronger relationship with your client.
It is a great starting point to convince your potential client, isn't it?
You also want to collect all the data you can, so you can pass them onto your sales team. Your sales team then will be aware of the specific characteristics your prospect has. Thus, it will enable them to present more efficiently when they have a demo or a sales pitch with potential customers. This way, you'll realize how much easier it is to influence your buyers and close your sales reaching all-time high numbers.
Solution Builder for B2C
In the case of B2C, I will show a compound buying situation, such as purchasing a new car. In this case, you should do everything you can to make the buying process shorter for your customer. So, what is better? Letting your customers spend hours building their car by researching every feature and component they could add to their new car. Or using a Solution Builder and letting them design their custom car by answering some questions?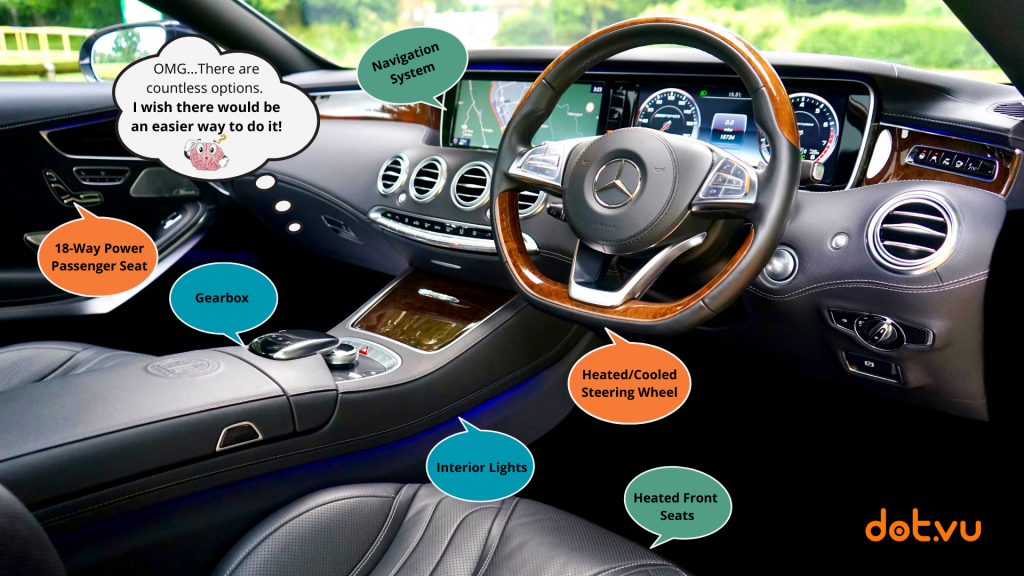 I guess you know the answer, am I right? That is right, with the help of a Solution Builder, you get to make the entire process so much easier for your customers. Thus, they will be inclined to stay and answer your questions and pick all the components of their new car. They could even favor your brand rather than another as a result of how helpful your Solution Builder is.
All you need to do is to create a more in-depth questionnaire based on all the variables your clients can choose to add to their new car. It sounds pretty simple, doesn't it?
---
Build trust and authority with Solution Builder!
Solution Builder is a number one turnkey solution when you have complex products or services. You can add lots of features and addons to this experience to achieve the best outcomes possible. So, there is no need to wonder anymore how to sell compound products and services to your customers. You can save them from going through this time-consuming decision-making process by themselves. Just think about how a Solution Builder can help you out!
One final thought, a Solution Builder, can help you to establish yourself as an industry leader by giving your audience free, on-point advice for their specific business needs or challenges. You need to start creating that extra layer of attraction that will help you to achieve those goals.
That was it about Interactive Solution Builder. I hope you liked this blog post. Hopefully, you gained some inspiration on how to play around with this Interactive Experience on your website.
If you liked this blog post and want to know more, do not hesitate to find other interesting articles on the different Interactive Experiences we offer here at Dot.vu, the leading Interactive Content platform.
---
Subscribe to our blog!
---