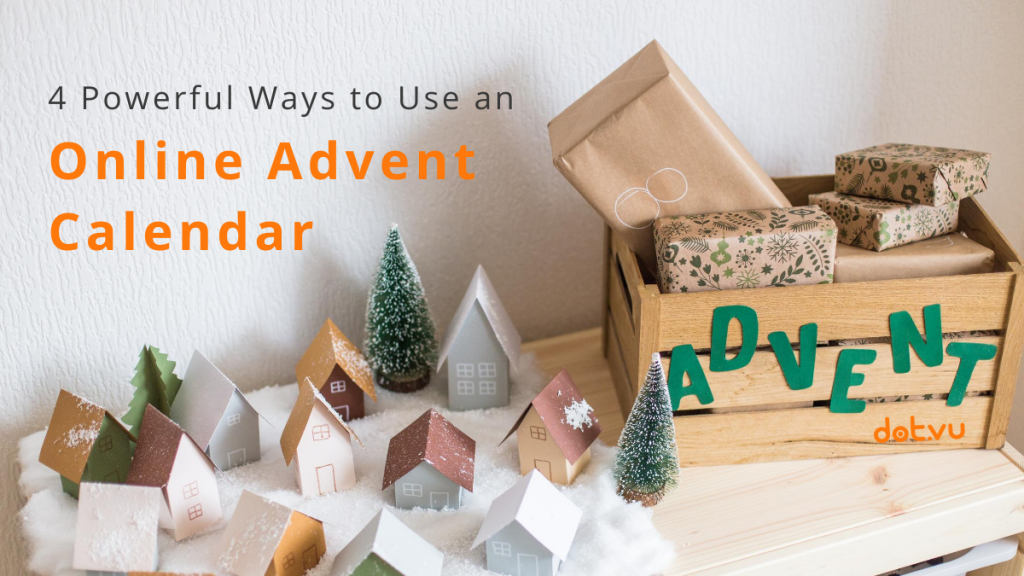 The Advent Calendar is one of the most popular Christmas traditions. The tradition can be traced back to the 19th Century, where families colored a chalk line on their doors or hung up little pictures on the wall for every day in December.
Times have changed, and the calendar is now a part of the digital world. The opportunities it brings for promoting your product should not be missed. There are four main benefits of investing in a Online Advent Calendar; to generate new leads, to promote your product and grow your sales, to capture key marketing insights, and to boost engagement on social media.
It is an excellent way to create excitement amongst your customers. Using the countdown to Christmas, you generate ever-growing anticipation amongst your community. Plus, it's your chance to make the most of the holiday spirit and create a buzz amongst your clients.
It is not only a great way to promote your company image, but also to engage with your customers. If you play your cards right, your clients will come back every day until Christmas to see what's behind each calendar door. That means you will get your customer's undivided focus for 24 days.

Boost engagement on social media
With an Online Advent Calendar, you can create excitement among your community. That's because your customers will look forward to seeing what gifts or discounts they will receive each day. It also means you will have content for the next 24 days planned in one campaign.
You can even double the use of your content by announcing the winner(s) every day (if you have winners) on social media and tag them to increase your reach. This gives your company profile a more personal approach. Plus, it contributes to more engagement and traffic to your website when your customers flock there to check out the surprise each day.
Fabienne Vossen, Digital Media Associate at Mainland Europe, launched a successful campaign for Benefit San Fransico, which increased their engagement.
"We launched our branded online advent calendar in 11 countries across Europe, with fun interactive activations each day. Our followers enjoyed it, and we got over half a million hits and over 75K participants. All in all, it was a very successful campaign for us!"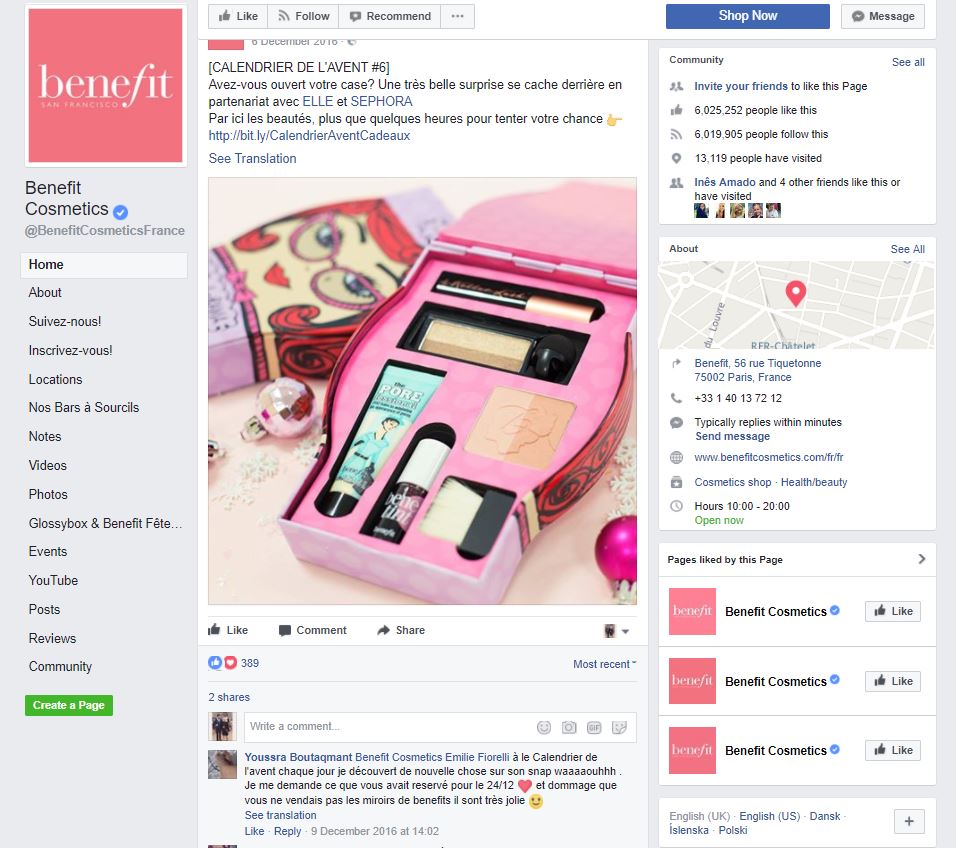 Pro Tip: remember to share the winners every day on social media
Generate more leads and grow your email list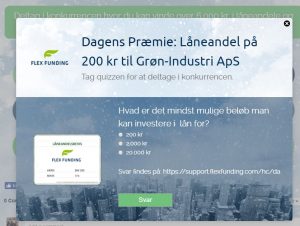 If your goal is to get more subscribers, an Online Advent Calendar is your fast track. With it, you'll generate new leads and get more signups to your email list. How, you ask? By asking your clients to sign up with their email address to participate in the countdown. There you go, you have a new lead. Clients will be keen to sign up in order to satisfy their curiosity and find out what prizes that await them. The CEO at Flexfunding used an Online Advent Calendar with impressive results:
"In a matter of 24 days, we doubled our email list and attracted loads of new potential customers to our brand."

Pro Tip: Don't ask people for too much information on the signup form. Also, make the prize(s) worth it for your customers
Promote your products and boost sales


You can use these 24 days of attention to inform your clients about the quality and benefits of your product(s). You can tailor the questions to inform and to improve your brand awareness.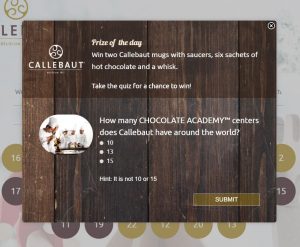 You also have the chance to improve your company's image by asking questions about your environmental-friendly policy, sustainability policy, charity work, or any positive change your company promotes. These are very precious minutes which you get with your customer; use them right, and you build a good customer relationship.
Besides generating more leads and getting more subscribers, the Online Advent Calendar can also help boost sales. For prizes, you can give a discount on your products, and then your customers will be inclined to use it to purchase your product.
Mina O. Semali, Marketing Manager at Nordics & Baltics, Barry Callebaut, used the Online Advent Calendar to educate her clients about their products.
"It helps us attract loads of new followers and over 80% of visitors return every single day to participate and engage with our brand. We used each of the 24 days strategically to educate our audience about our products and to ask relevant questions that help us understand them better."

Pro Tip: Use your product as the prize and ask people questions about your product so they go to your website and learn about it
Capture key marketing insights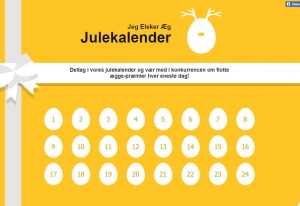 The Online Advent Calendar collects useful in-depth data. It gathers information about your clients' personal needs, habits, preferences, and purchase intention. If you are burning to know something about your clients, you can ask those questions and use the Online Advent Calendar as a marketing research tool.
As a digital marketer, you know that data is everything and these key marketing insights can be used to generate new leads and improve inbound sales.
Anina Kjær, Senior Consultant at Landbrug & Fødevarer, used the Advent calendar to gain helpful information for her company.

"We used each of the 24 daily locks to ask the right questions to our visitors and uncovered many valuable findings that are otherwise hard to capture. Online advent calendars are not only a great way to reach more people, but also an excellent tool to gather market insights."

Pro tip: Be strategic about the questions you ask: ask about what you want to know and keep the questions easy to answer.
Ready to put on your finest?
An Online Advent Calendar is a powerful tool to boost engagement on social media, grow your email list, generate new leads, promote your products, and boost sales. Best of all, it is a fun experience for your clients, and you gain more information than from regular promotions. The best part is, it is less work for you.
I hope you have become inspired to try an Online Advent Calendar for your Christmas marketing. If you want to make your own calendar, you can use our Interactve Content platform, Dot.vu, to make it.
You can launch your own branded Advent Calendar that includes your visual identity and content. It will help you capture leads and upload them directly from our platform to your email list, automation, or CRM system. Get started here!
Subscribe to our blog!
---