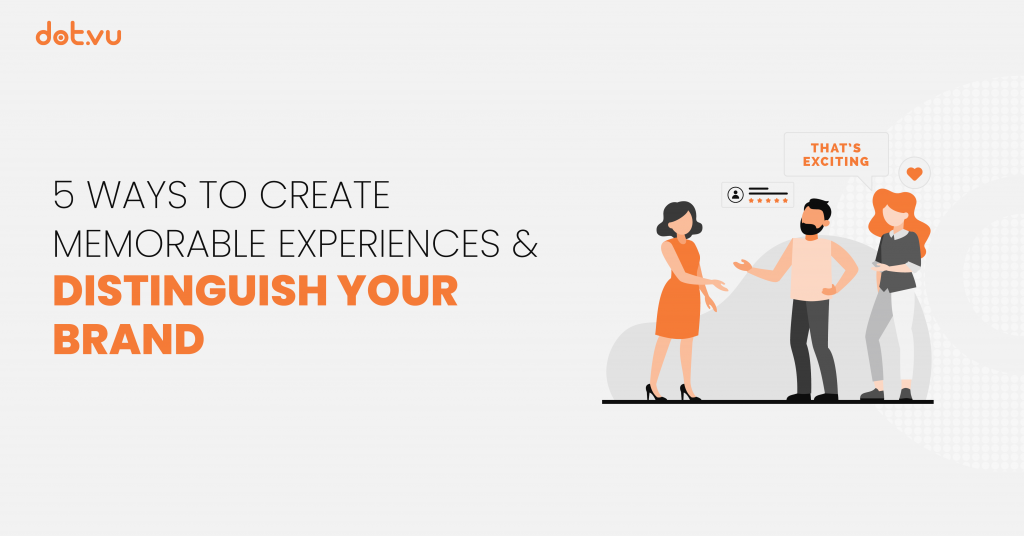 How to create memorable customer experiences?
How to stand out from the competition based on customer experience?
In today's competitive marketplace, differentiating your brand is essential for success. Customers are overwhelmed by the growing number of companies offering the same product or service. Deciding which product to purchase depends on many factors. One of them is your brand identity.
To put it simply, brand identity is the personality of your company. A unique brand identity shaped with emotions leaves lasting memories. Your buyers experience a myriad of emotions at every customer touchpoint. They might be interested, joyful, trustful, amazed. However, a bad customer experience can evoke negative emotions, such as boredom, disgust, or annoyance.
To set your brand apart from the competition, you need to provide memorable experiences for your customers. To do so, you can use emotional motivators in your marketing content and evoke positive emotions. As a result, you will improve brand loyalty. Memorable experiences touch your customers' hearts, make them laugh, make them feel thrilled, inspire them, help them learn and grow. The more your company engages people's attention, the more loyal they are. In fact, 87% of customers who have had an amazing experience related to a company would repeat their purchase. That is to say, customer experience and revenue are closely connected.
We explore the following ways to create memorable customer experiences:
How to create memorable customer experiences?
Collecting customer data is the first step in crafting a great customer experience strategy. After all, understanding buyers' tastes and preferences help companies build meaningful connections. If your marketing department generates content that your target audience is not interested in, your strategy will fail.
Once you have a clear picture of your customers' demands, it is time to consider diverse ways of evoking positive emotions. Put yourself in the head of your target customer. Answer the following questions:
What would make them feel excited?
What would make them smile?
How can I help them learn and grow?
Innovative content is the key to engaging visitors when it comes to online stores. Interactive Content is one of the widely used MarTech trends in 2023. Furthermore, Interactive Content improves user experience and brand identity. We have five suggestions for creating unforgettable customer experiences with Interactive Content that will differentiate your brand:
Make your customers feel special with personalization
Sending tailored messages and offers to your customers is flattering. An email starting with their name, for example, shows a high level of recognition. People nowadays are happy to receive personalized recommendations based on their preferences. Not only does it make them feel special, but it also saves them time from searching for the right product.
Customization is one of the best ways to create memorable experiences for your customers. They will remember the special attention a brand gave to them.
You can use different Interactive Content concepts to create customized messages for your customers. A video, for example, can be personalized to contain the viewer's name. A Personalized Interactive Video template is a great way to reward your loyal customers on one of the upcoming holidays, Valentine's Day.
Entertain your audience
Websites with boring content don't stand a chance in today's fast-paced digital world. Providing engaging experiences is crucial to your marketing strategy. The more engaging your content is, the longer visitors will stay on your website. Moreover, people will spread the word about your brand if their experience is truly intriguing.
Using Marketing Games is a great way to keep your audience entertained. This type of Interactive Content Experience encourages visitors to interact with the brand by playing a game and winning exciting prizes. Furthermore, it is appropriate to implement Marketing Games in your seasonal marketing campaigns. For instance, you can share an Easter holiday-themed game to enhance customer experience.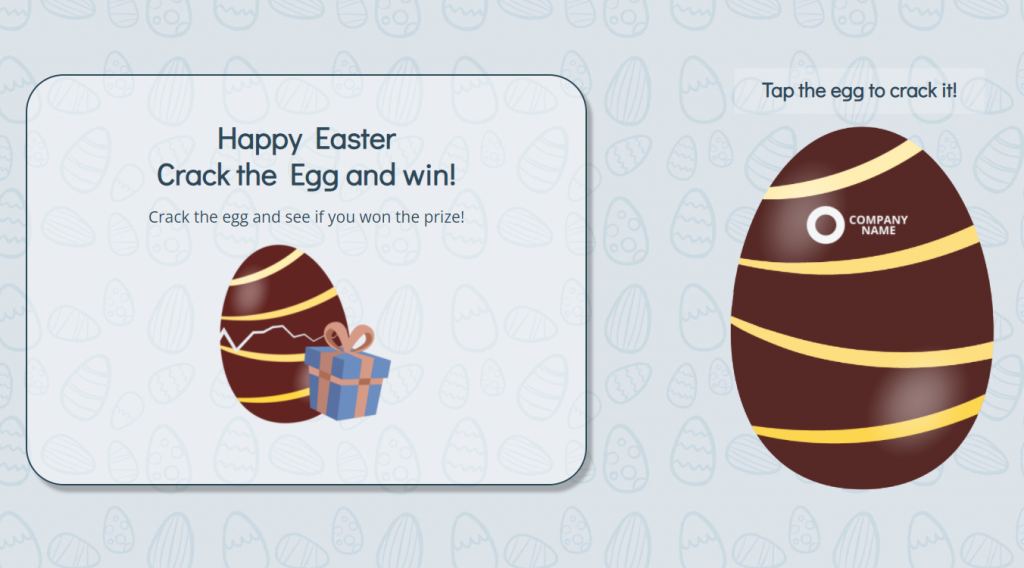 Educate your website visitors and build trust
Brands that publish educational content appear generous. Therefore, educating your visitors is an excellent way to build trust and authority among your customers. If the readers find your content relevant, they will come back. Building an authoritative personality of your brand will significantly improve customer loyalty. Nonetheless, do not forget that the purpose of educational content is to improve engagement. Avoid falling into the trap of uploading long, hard-to-understand texts.
To give an easy-to-understand overview of a topic, you can rely on Interactive Infographics. An infographic is a visual representation of an idea or information. It combines images, text, and data visualizations and has the purpose of communicating information quickly and clearly. Although traditional infographics are quite popular, companies are shifting to Interactive Infographics as they offer better interaction opportunities for their audience.
You can also educate your website visitors through your blog. However, don't forget to make your written content as engaging as possible. Some of you might be wondering: is blogging dead? Well, it's not! You simply need to use innovative ways, such as embedding Interactive Experiences, to boost customer engagement.
Add more adventure to your customers' lives
If your company adds more adventure to your customers' lives, they will associate your brand with positive emotions. The neurology of mirror neurons explains the role of emotions in consumer behavior. A mirror neuron is a type of brain cell that makes people feel a certain way when they see someone else performing a particular action. For example, people feel joy when they witness another person laughing. Therefore, companies can use different visual elements to thrill their audience.
You can create memorable experiences related to your brand with engaging storytelling. A Branching Video lets your viewers choose their own adventure. The video can consist of different storylines so that it adapts to different interests. In other words, the customer is in charge of the action.
Another way of creating a sense of thrill is organizing events. Seminars, trade shows, ceremonies, you name it. These will help you build meaningful relationships with current and prospective customers.
Help your customers grow
Show that you care. People are often insecure about their own abilities. Helping them grow by providing valuable, inspiring content can boost customer loyalty. Committing to online content that elevates will establish your company as an expert in a particular industry. This will build trust and loyalty. Make your customer's success a priority and potential buyers will appreciate the effort.
An Online Assessment is an Interactive Content Experience that provides value for the users. After answering some questions, they will receive a personalized assessment of their abilities. Therefore, customers will be able to make better decisions based on the feedback you give them.
How can memorable customer experiences distinguish your brand from the competition?
People tend to remember the details of their interaction with the company rather than the product itself. Therefore, the most valuable brands aim to create positive associations and memories. More than 80% of companies believe that customer experience is a competitive differentiator.
To stand out in a crowded digital marketplace, it is important to update your website content regularly. Today's technological advances allow companies to automate their work and come up with innovative ideas to engage customers. Remember that leveraging emotions is crucial to creating the most memorable experiences that will distinguish your brand from the competition.
Due to the ever-growing popularity of social media, you might also want to rethink your social media strategy. Customers are overwhelmed with information daily. You can stand out from the competition by creating interactive social media posts. Don't allow your followers to be passive viewers of your content. Encourage them to interact with your brand so that they remember your name!
Do you need to use more Interactive Content? Find out in this quick assessment: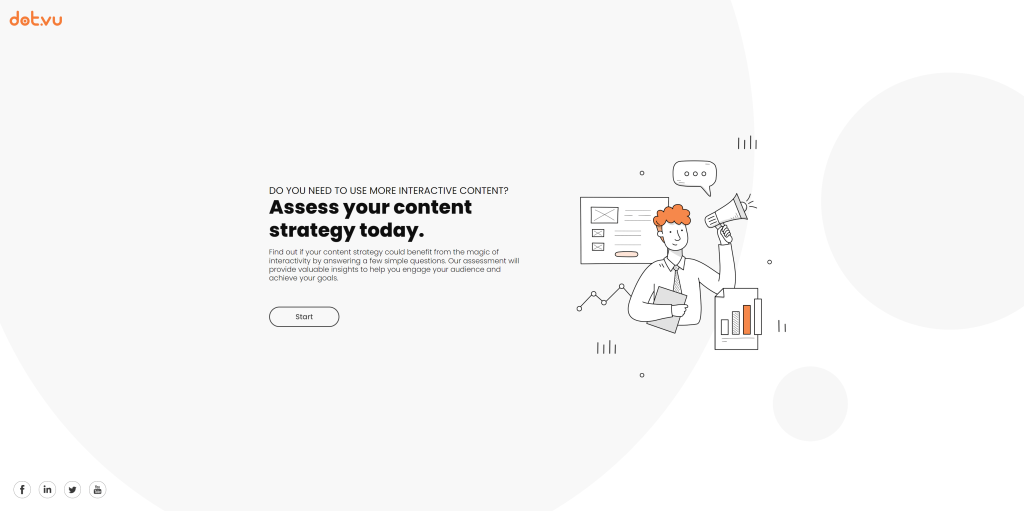 Do you create memorable experiences for your customers?
What was the last most memorable customer experience you provided for your audience? How do you create good impressions among your audience? Make sure to make your customers happy!
In 2023, customers expect to have unforgettable experiences. Due to the rising number of online shoppers, it has become necessary to focus on the digital side of the customer journey.
In conclusion, a good brand knows how to generate advocates and maintain customer loyalty. If your company evokes positive emotions and helps potential buyers grow and learn, you will enjoy a high satisfaction rate. It is important to give your customers reasons to come back. There are many ways to create unique experiences. Firstly, personalized messages make people feel recognized. Secondly, customers appreciate it when companies provide educational and personality growth opportunities. Finally, being entertained and thrilled makes people remember the brand identity for a longer period. These are the fastest routes to high customer loyalty.
Dot.vu is an Interactive Content tool with a wide variety of customizable templates that create memorable experiences effortlessly. Our Drag & Drop Editor allows you to work on boosting customer engagement by incorporating interactive elements.
Create a free account to customize a template of your choice. Start creating Interactive Content that converts, engages, and delivers memorable experiences today!
---