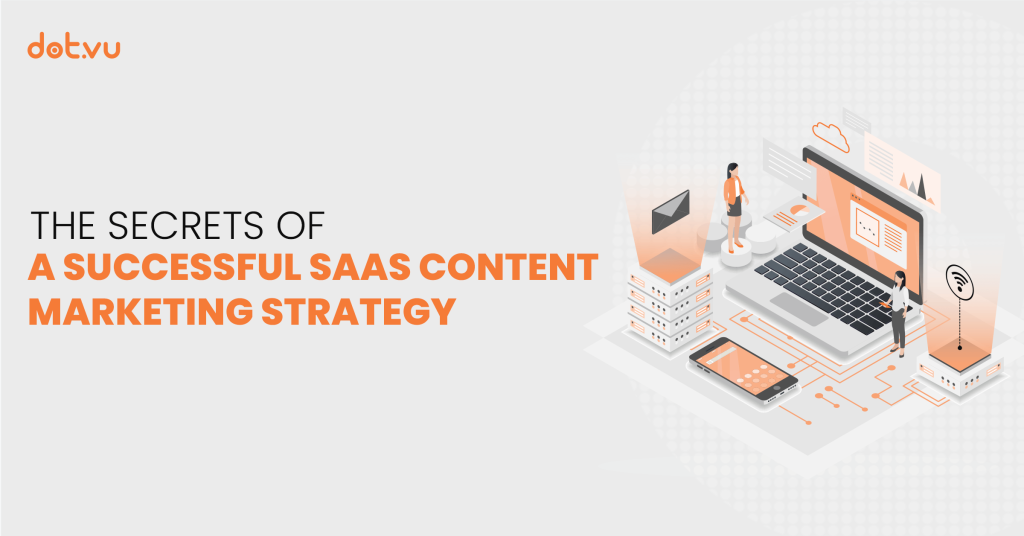 Content creation is more than just a practice; it's the cornerstone of inbound marketing, drawing potential customers to your website. The right content formats not only attract visitors but also keep them engaged and well-informed. If you've found your way to this blog post, you're likely seeking ways to elevate your blog, downloadable resources, and landing pages. Or perhaps you're on a quest to discover new, untapped content formats that can truly captivate your audience.
You're in the right place because we're about to unveil the secret ingredients for a highly effective SaaS content marketing strategy. We're going beyond the traditional formats, presenting you with innovative ways to not just attract and engage but convert visitors into confident buyers.
Why is content marketing for SaaS so important?
Creating reliable, up-to-date, and quality SEO-optimized content is your ticket to boosting organic rankings and building authority with long-lasting effects. Consider this scenario: a potential customer searches for a solution to their current problems, and they stumble upon a well-written blog post with a captivating headline. That blog post is yours. They click, they read, and they walk away with a deeper understanding of the topic. Then, the next time they conduct research, a video that you've created appears in the search results. Over time, your brand becomes synonymous with a trusted source of information, eventually leading them to choose your software to solve their problems.
Did you know?

Content marketing helps SaaS companies become thought leaders in their fields.
Hence, content marketing is an indispensable aspect of branding for SaaS companies. Here are some common content formats embraced by SaaS companies, offering you inspiration for your next content piece, such as:
Articles and blog posts
Whitepapers
Written guides
Images and infographics
Videos
Podcasts
Webinars
Free trials and demos
But here at Dot.vu, we're excited to unveil the secret to successful SaaS content marketing strategies. We're venturing beyond the ordinary formats to demonstrate how you can captivate and amaze your audience. Before we dive into that, let's explore some essential trends you need to be aware of.
Related: The best interactive marketing examples in 2023
Trends in SaaS content marketing
With the ever-growing number of competitors in the SaaS industry, staying up-to-date on the latest trends is a must.
1. AI
Artificial intelligence is revolutionizing the SaaS industry. From enhancing user experiences to running data-driven campaigns and personalization efforts, tech companies are increasingly integrating AI. Have you harnessed this trend?
2. Advanced security
In the digital age, privacy is paramount. Threats like malware and ransomware make customers vigilant, seeking software providers that prioritize security and privacy. Are your security measures up to date?
3. Video content
Written guides are being replaced by video content, which is easier for users to comprehend. More than 90% of B2B buyers claim that videos help them decide whether they want to complete a purchase. Crazy, right?
4. Seamless user experience
Providing an exceptional user experience distinguishes successful SaaS companies from competitors. The way potential customers experience your content can determine whether they choose your software or not. Nearly 90% of users are less likely to return after a bad user experience! Can you afford that?
5. Personalization
Every customer is unique, and their experiences should reflect that. More than 60% of customers expect companies to understand their wants and needs. An effective SaaS content strategy caters to individual problems and needs, offering personalized solutions. While this might seem challenging, there are strategies to leverage personalization and set your SaaS company apart.
6. Interactive Content
Finally, the ultimate secret to a thriving SaaS content marketing strategy: Interactive Content! The use of online Interactive Experiences is on the rise, and for good reason. With Interactive Content, potential customers actively engage with your brand. They answer questions, make decisions, brainstorm, play games, and more. As a result, they connect with your SaaS content on a deeper level, as if they were communicating with a representative of your company.
You have probably already used Interactive Content. Let's find out:
Interactive Content and SaaS
The opportunities with Interactive Content in SaaS are endless. From simple surveys and polls to sophisticated calculators and configurators, this dynamic approach allows SaaS companies to make users a part of the journey.
Interactive Content isn't limited to a single format; it spans across various types, adapting to different stages of the customer journey. Whether you're looking to educate your audience with Interactive Infographics, guide them through complex decision-making processes with Interactive Calculators, or provide interactive product demonstrations, there's an Interactive Content solution for every scenario.
What sets Interactive Content apart in the SaaS industry is its ability to offer personalized and data-driven experiences. Users actively participate, answer questions, and receive tailored recommendations or results. This level of personalization is a game-changer, especially when you're catering to diverse customer needs and use cases. Interactive Content bridges the gap between a passive reading experience and active engagement, making it an invaluable tool for capturing leads, nurturing prospects, and retaining loyal customers.
Here are a few ideas:
Establish reputation and trust: Interactive Content helps you build trust and authority in your field. You can use Interactive Assessments to gauge your audience's needs, challenges, or preferences. This not only showcases your expertise but also demonstrates your commitment to addressing their specific concerns.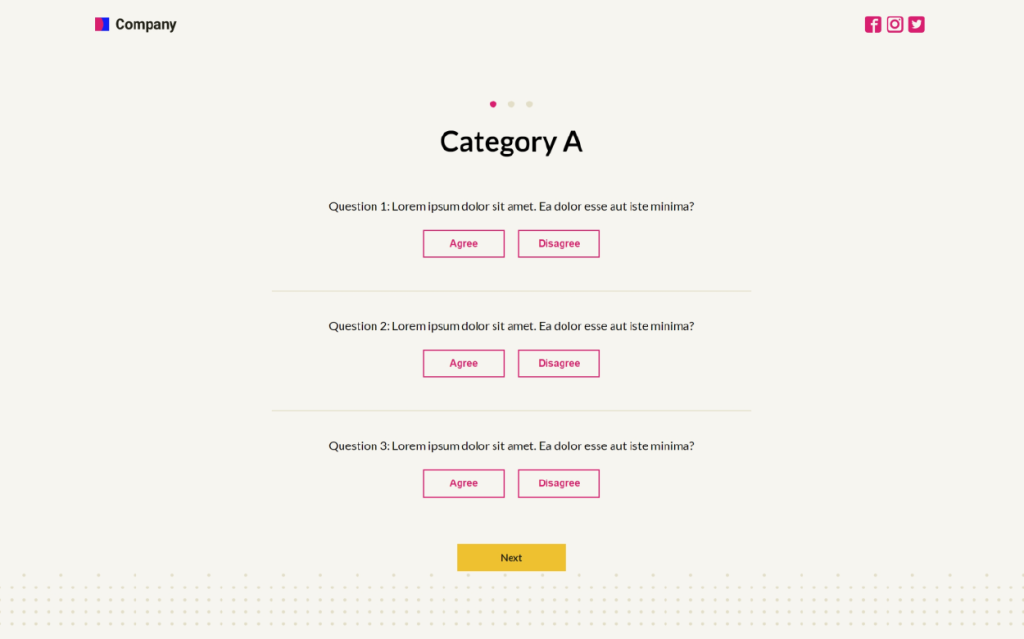 Facilitate the decision-making process: When potential buyers are faced with a range of solutions within your SaaS offerings, guiding them to the best fit is vital. You can use Interactive Calculators and Solution Builders or configurators to help prospects make informed decisions. These tools allow users to input their specific requirements and receive tailored recommendations, making their decision-making process seamless and effective.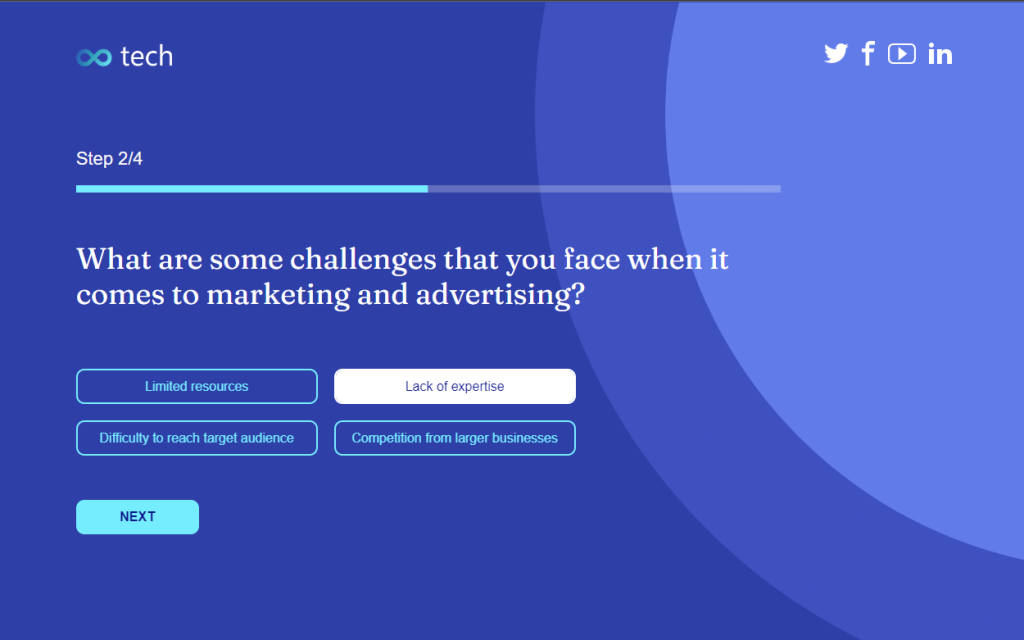 Make complex topics easy to understand: Simplifying complex information is a hallmark of successful SaaS content marketing. Interactive Content offers a dynamic way to do just that. Convert intricate data and information into engaging Interactive Infographics or reports. These visual representations transform otherwise dense content into an easy-to-understand format, ensuring your audience absorbs the key points effortlessly.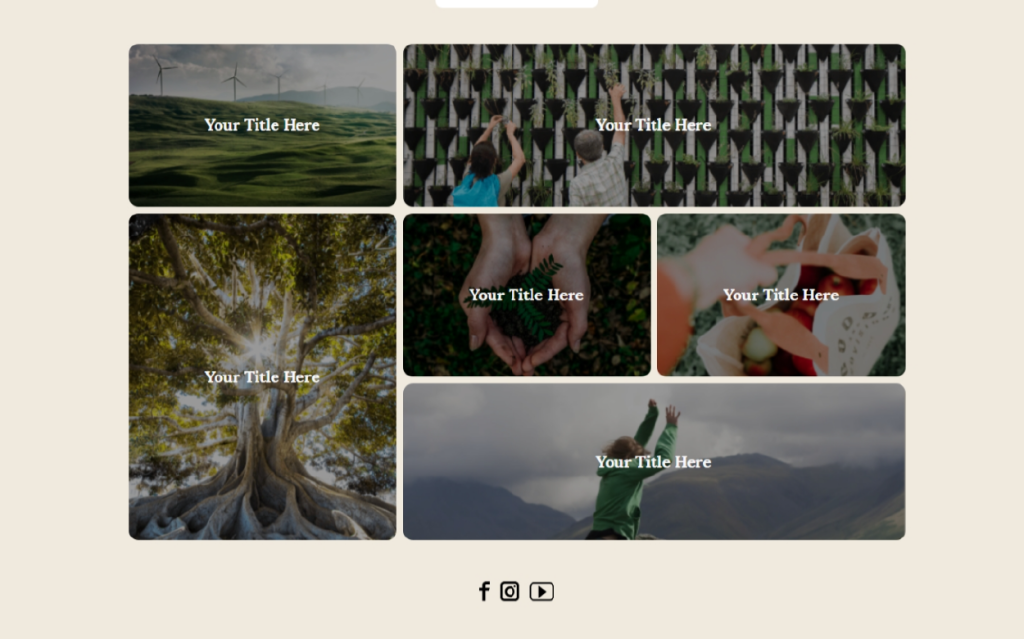 Explore some more interactive SaaS marketing examples and get inspired to create your own experience.
Get started with Interactive Content and boost your SaaS content marketing efforts!
Ready to supercharge your SaaS content marketing strategy? The secret is out, and it's time to roll up your sleeves and dive into the world of Interactive Content. From boosting your branding and personalization to harnessing the power of analytics and building industry authority, Interactive Content has the potential to transform your approach.
Why wait for your competitors to engage your potential audience first? Getting started is easy! Dot.vu, our no-code Interactive Content tool, offers a range of exciting Interactive Experiences and over 350 customizable templates, making your journey into Interactive Content creation quick and easy.
Take the first step today by creating a free account and use our templates to elevate your SaaS brand's presence in the digital landscape. Your audience is waiting for an interactive and memorable experience, so don't keep them waiting!
---