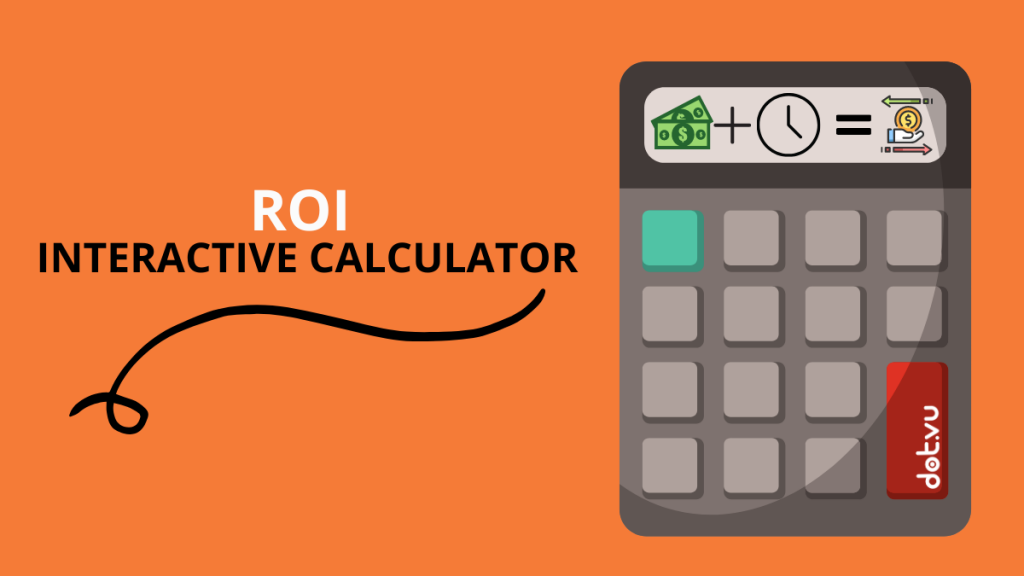 Calculators are easy and cost-effective to create, and they empower your customers. In an era where most people conduct online research before they make a buying decision, an interactive calculator puts you in front, and in a better position to assist your customers with their buying decision.
Interactive Calculator allows your customers to receive information about the pros and cons of their buying decisions, without even having to talk to anyone. Not to mention that they see the value of your solution or product(s) without using any of your time. You can spend less of your time trying to convince your prospects about the value of your products – the calculator and your customers do that for you now.
The Benefits of an ROI Interactive Calculator
1. Interactive Calculator For Your Customers
There's little ambiguity when using the calculator; it breaks the matter down to hard numbers to help people make their decisions. Your customers will appreciate the transparency and personalised information provided to them. It makes your company look helpful, and also you distinguish yourself as a leading expert in the field.
Once the calculator is built and launched, it starts generating intelligent information about your customers, ready for your marketing and sales team to analyse.
2. Interactive Calculator for your company
You're not only empowering your customers in making the right choice; you're empowering your whole marketing machine.
When your customers engage with the calculator, they willingly input the information you asked for, and you can get comfortable in your chair, ready to watch intelligent marking information stream into your marketing engine.
You will gain data about your customers' desires, needs, pains, challenges, budgets and spendings. It all depends on what questions you ask in your calculator. Therefore you should pick your questions carefully.
In addition, you can use this valuable information for marketing campaigns, analyzing your buyer persona, and deliver high-quality leads over to your sales team.
3. Keep up with current trends
We have entered a new era of marketing where customers expect more. Every customer is different, and we need to meet their specific needs. Also, according to Forrester Research, over 78% of consumers will only engage offers if they are personalized based on their previous engagements with the brand.
The ROI Calculator offers a unique personalised experience to your customers. It delivers exact results, based on the information provided by the customers.
4. Improve Your SEO And Keep Customers From Bouncing Away
As a result, by implementing the calculator on your website, you can keep people engaged for longer, and prevent them from bouncing away. TIt his will help and improve your SEO.
5. Improve Conversion
So, If you're a B2B company, the ROI interactive calculator is something you should look into. Marketers care about ROI, according to Hubspot, ROI was one of the top challenges faced in 2017 by marketers.
Consequently, by providing marketers hard numbers, you make it easier for them to sell the idea to their bosses and increase the odds of them deciding to invest in your services.
Make your own Calculator here.
Subscribe to our blog!
---