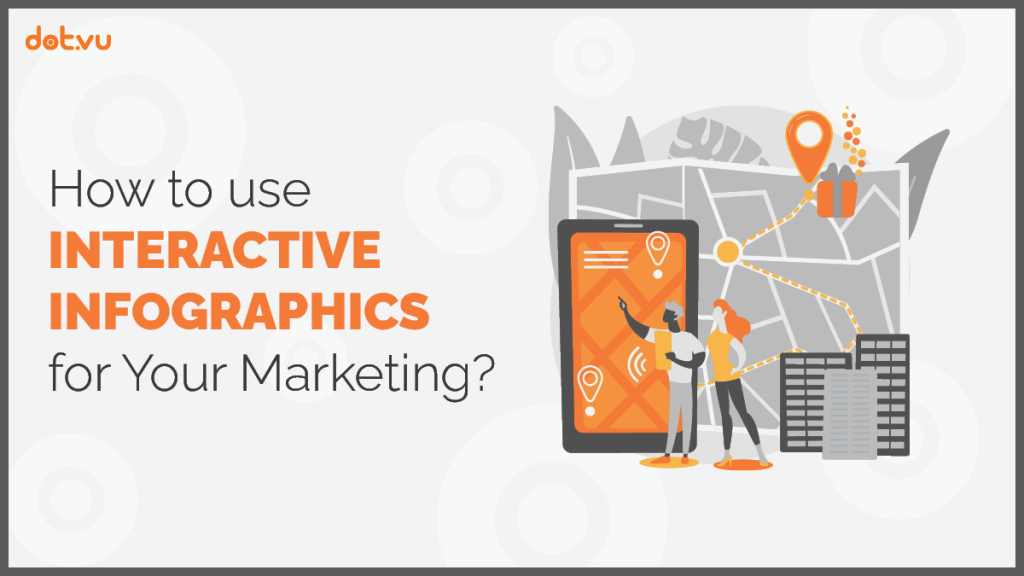 Infographics are a well-established tool used by every industry to educate customers. For customers, infographics are especially popular, as they are visually appealing and make complex information easy to read and understand. In turn, infographics can increase reading comprehension by 70%. Moreover, consumers can remember around 65% of the information when they are visual, for instance, communicated through infographics. In comparison, people can only remember up to 10% of the information when they hear it.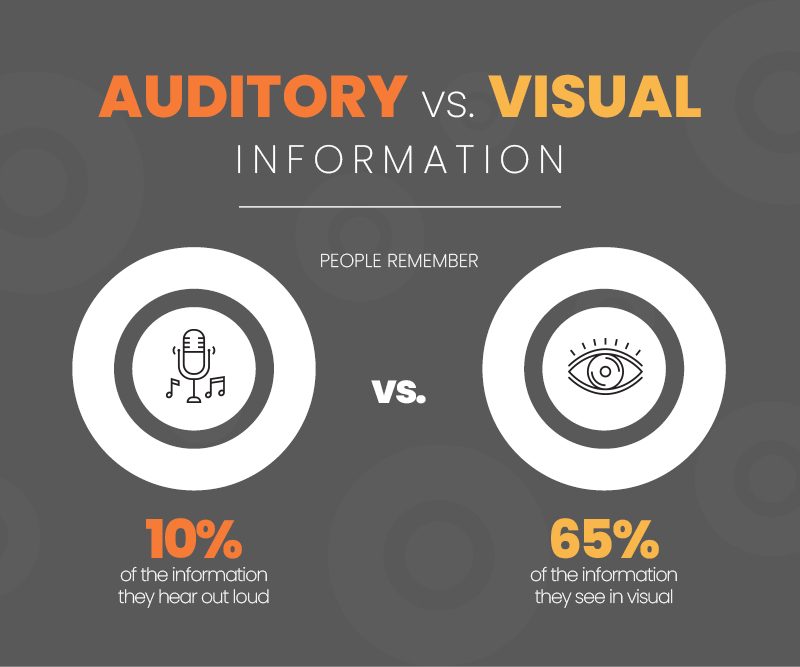 However, traditional infographics are primarily about observing and reading static content. On the other hand, the more modern Interactive Infographics have the benefit that they educate, entertain, and engage your customers. Through active participation instead of passively observing, your customers interact through different interactivities. Common interactivities for Interactive Infographics are, for instance, hotspots, polls, surveys, quizzes, videos, games, lead forms, calculators, and many more. By answering questions, choosing preferences, guessing, voting, navigating, or playing, your customers interact through your Interactive Infographics with your brand. Thus, it can be quite beneficial to use Interactive Infographics in event marketing and related activities.
Overall, Interactive Infographics are a visual tool, attracting your customers' attention and educate them about your company, product(s), or service. Ultimately, the goal of (interactive) infographics is to be easy to understand by your customers. That means that your customers should be able to process the content of the infographics very easily.
How to use Interactive Infographics for Your Marketing
The demand for bite-sized information and visual content is constantly increasing. In turn, also the popularity of infographic marketing as a format for digital content marketing can only grow in the future. In fact, according to the Content Marketing Institute, 65% of B2B marketers have already used infographics for their content marketing. This fact makes infographics one of the top 5 content types, most used by marketers. Also, 84% of the participants of a survey by Infographic World, think that infographics as a medium are effective.
The data shows that infographics are an important tool for every marketer. However, using infographics for your marketing is easier said than done. Especially, from creating an infographic that is inviting to interact with, some effort is needed.
Discover some ideas on where to use Interactive Infographics for your marketing, by trying the Interactive Infographic below.
Are you now ready to use Interactive Infographics?
Certainly, there is a lot more to Interactive Infographics for your marketing, and with this blog article, we only scratched the surface a little. However, and in summary, Interactive Infographics are a great tool to create content that gets your customers' attention and increases their engagement. Hence, your customers can learn more about your company and product(s) and become more engaged and inspired.
So, to stay competitive, there is no question that Interactive Infographics should be part of your marketing strategy.
With Dot.vu you can easily create Interactive Infographics. From our marketplace, you can use templates and adapt them to create an Interactive Infographic, or you choose to design your own. Whatever you decide, at Dot.vu you also get the needed support to bring your creative ideas to life.
Request a demo today, and let us show what Dot.vu can do for you!
---
Subscribe to our blog!
---