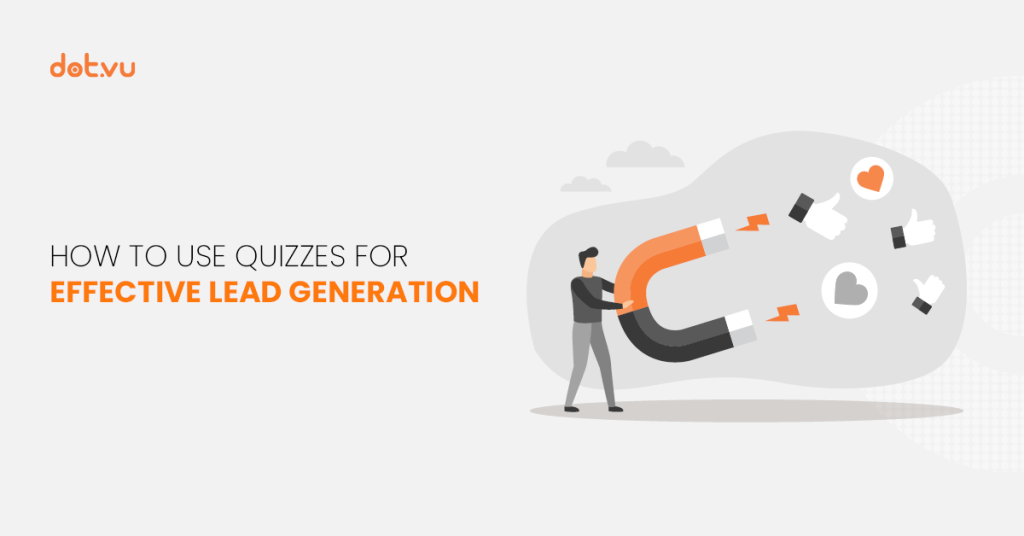 Leads – the lifeline for any person in business development. It goes without saying how essential leads are to bring in new sales to any business. In fact, 53% of marketers spend more than 50% of their budget on lead generation.
Yet, as many as 61% of marketers rank lead generation as their main challenge.
Traditionally, finding leads would involve making cold–calls, attending networking events, and referrals. We now have modern methods of lead generation, comprising of search engines, content marketing, and social media.
However, leads from these sources might be a mixture of qualified and unqualified leads. You can design a sales funnel to help you with this. But what if there's another, more efficient way?
In this blog, we will explore how creating quizzes can substantially increase quality leads for your business.
Table of contents:
Quizzes – an effective form of lead generation
Because of its fun nature, quizzes can turn a passive browser into an active participant. From the start, it's already a major plus point to have a higher engagement rate compared to static content. It's no surprise that marketers find quizzes are one of the best ways to generate leads for the business.
For example, answering questionnaires vs filling up your details to get quiz results
Same?
Why does one feel tedious and less exciting than the other?
Which one feels more likely to get results?
Lead forms that are attached to quizzes have significantly better opt-in results as compared to other forms. Quiz lead forms can garner an average of 55% success rate compared to the next best, which are landing page lead forms at 23%.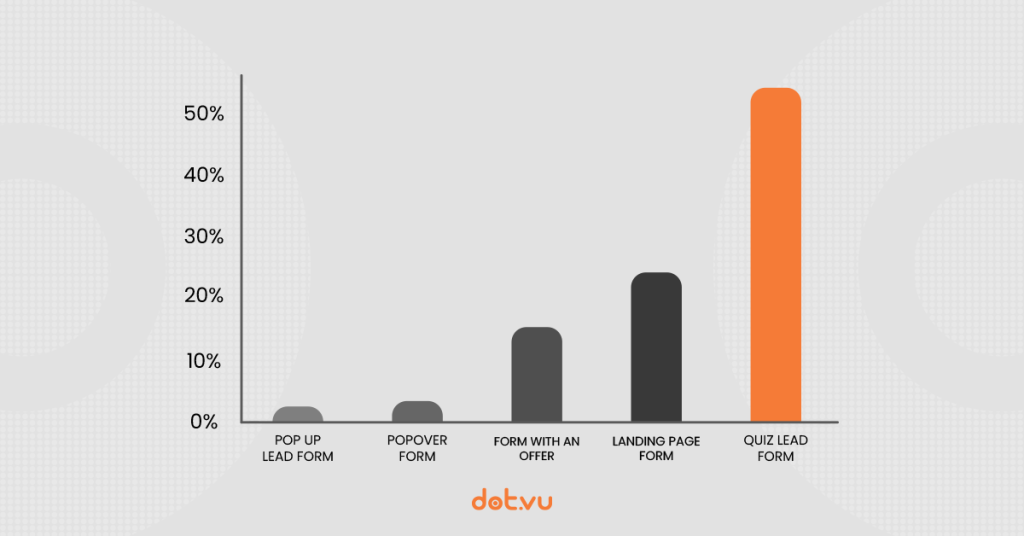 4 Steps to create your quiz lead funnel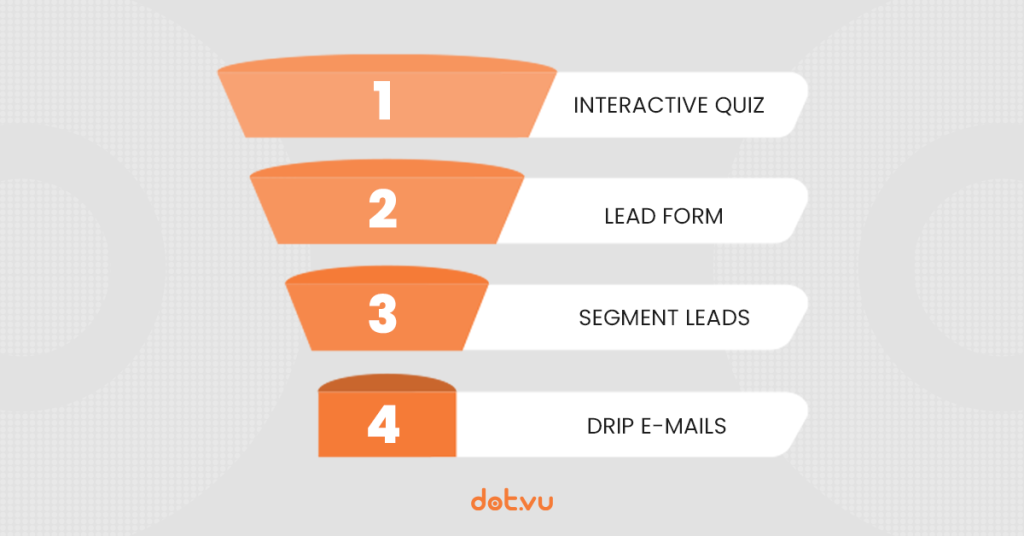 Step 1: Designing your Interactive Quiz
This first step is very crucial. 69% of people would form an opinion based on first impression. If your quiz doesn't look interesting, the audience might not even bother clicking on it. Here are some tips to create captivating quizzes:
Tips for crafting effective lead quizzes
"We've seen our clients turn visitors into trackable contacts (subscribers or leads) with a conversion rate of between 30 to 70 percent" says Dot.vu CEO, Casper Kandelsdorff.
How do you ensure your results are within the top 70% conversion bracket?
Here are some tips based on best practices:
Keep it simple and easy to understand
Don't overwhelm the audience with too many options. Stick to a maximum of three or four answers per question. Here's an example of a simple quiz that uses images as answer options.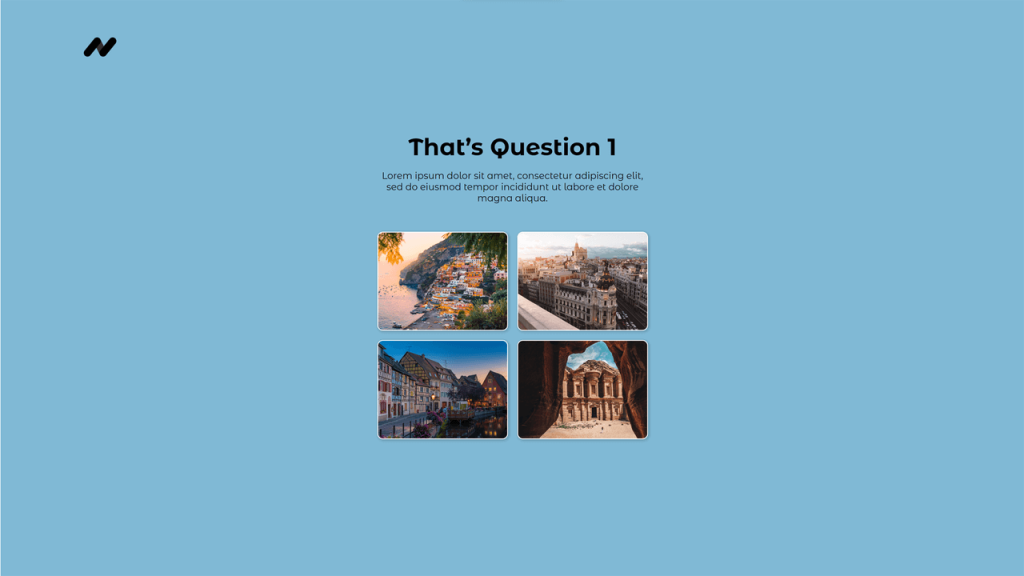 Make it fun and interesting
When it's fun, there's a higher chance more people will engage with the quiz and share their results. The quiz could be about trending topics, personality test, or a quiz that is related to a specific season or celebration, like for example this Advent Calendar Quiz below.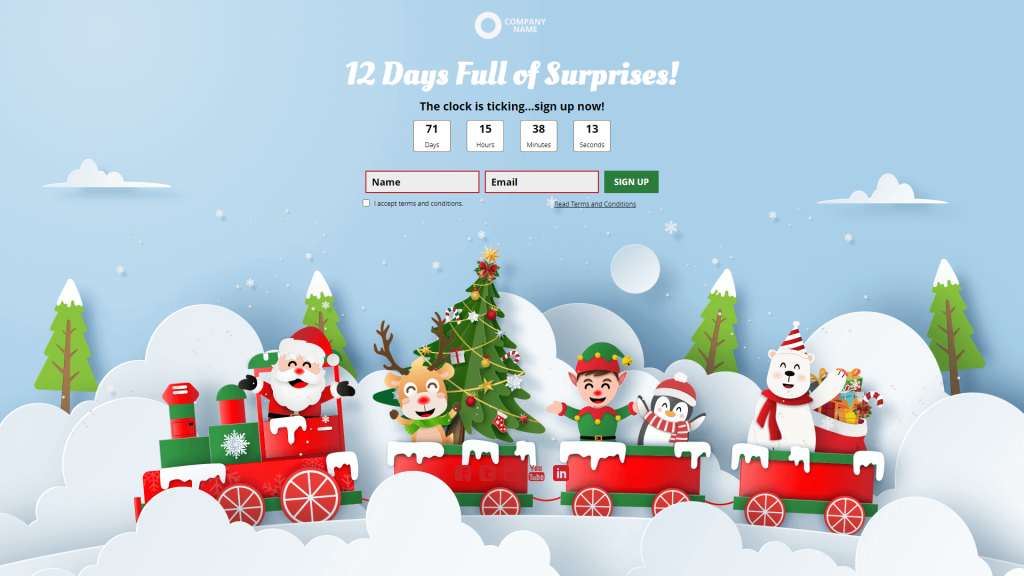 Set quiz questions that are relevant to your brand
Get high-quality leads by creating a quiz that's relevant to the products or services you offer. With all the personal preference and information that you have gathered through lead quizzes, it is a lot easier to personalize your marketing and lead nurturing in the future.
Plus, product-related quizzes also gives you an opportunity to educate the audience about your brand and products. You can also use quizzes to conduct market research and find out customers' preference. Let's say you're a company that produces maternity products. You can prepare a Mother's Day personality test and ask the audience what gift would they prefer.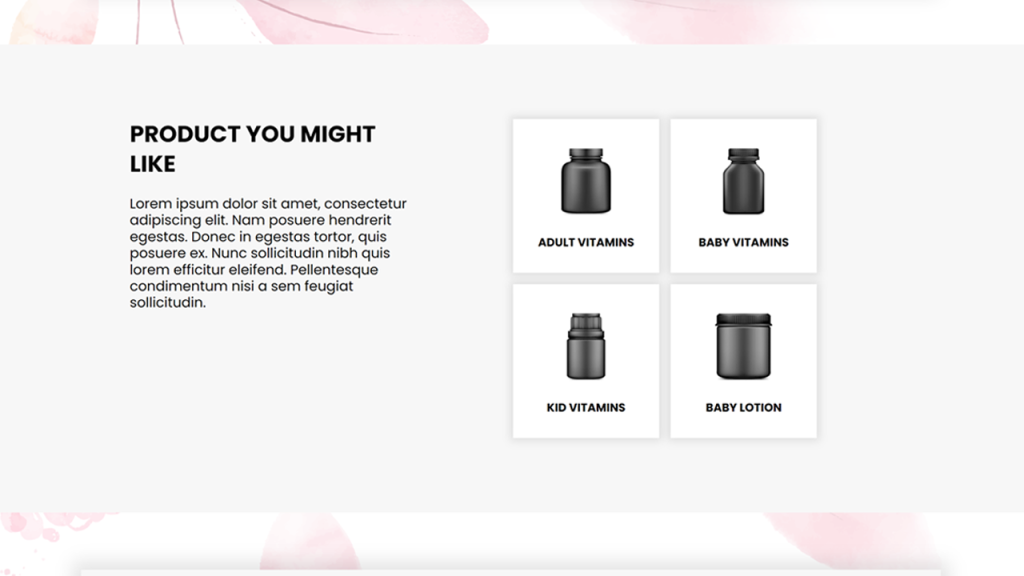 Solve a burning question or problem.
What do your customers struggle with the most? Create your quiz around that.
For example, if you're a financial institution, you can use a Solution Builder quiz to understand your customers' spending pattern better.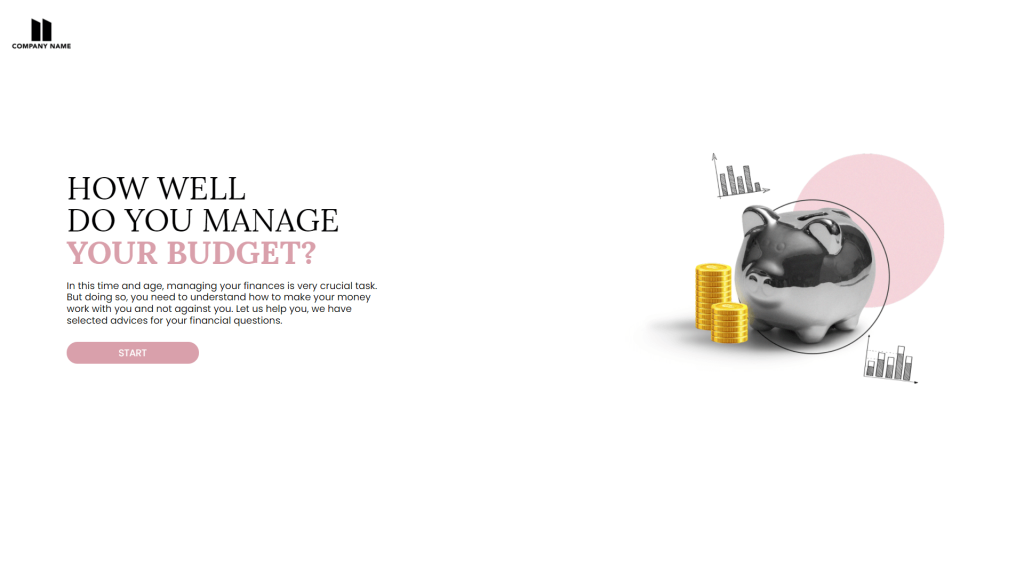 Step 2: Place your lead form
There are a few locations where you can place the lead form. You can either gate the quiz itself or gate the results. We would recommend gating the results. That way, you have more opportunity to engage the audience before they reach the lead form. This increases the probability of them filling out the form.  
The length of the lead form should be limited to a maximum of 6 input fields. The shorter, the better. For marketers, the more info we get, the more we're able to understand the customer. However, this also increases the risk of the audience not completing the form. 
Opt-ins work too!
Some people might not be very comfortable if they are 'forced' to fill in their details after spending so much time answering a quiz. However, they might willingly give their details if the quiz was valuable enough.
Making it optional is less intrusive. For example, an email-optional lead generation campaign by Monday.com managed to get 60% of 10,000 respondents opting-in, willingly providing their email addresses.
With this tactic, it's mandatory to fill out any form. Instead, you are suggesting it before the results are revealed. At this point, for a higher opt-in success rate, you should give an impactful CTA and make the 'skip' button less noticeable.
Step 3: Lead segmentation
Getting an Interactive Quiz Platform like Dot.vu will enable you to create a smoother lead funnel. Dot.vu integrates seamlessly with major marketing and sales tools to automate the lead generation and targeting process.
Don't worry if you do not have a sales tool. You'll still be able to create
Pre-qualified leads
Based on the answers given, you've already completed the first step of pre-qualifying your leads! Every click and answer is registered, and used to build up profiles of your prospects. You'll have information of their preferences, and if they are the right audience you should focus on.
Segment your leads
From the answers given in the quiz and the filled lead forms, you can segment your leads according to their interests and location. This allows you to personalize the drip emails they receive. Drip emails are automated emails set to be sent out to a segmented audience. 
Step 4: Send out personalized drip emails
Personalizing provides more value to your audience, who now receive information about something they really need. 
According to HubSpot, 80% of consumers are more likely to purchase when brands offer personalized experiences. Use the information that you have gathered to your advantage to deliver personalized recommendations.
6 Examples of quizzes for lead generation
Use different Marketing Quizzes to attract different target groups. Explore the range of quizzes and get ideas for your next campaign here. You can easily make your own lead quizzes with our templates.
To get you started, here are some attractive quizzes you could try out:
1. Quiz with gated results
Start with this basic Quiz with Gated Results. Come up with a theme or some fun questions to ask the audience. Then before they can see their result, they will be prompted to fill in their particulars.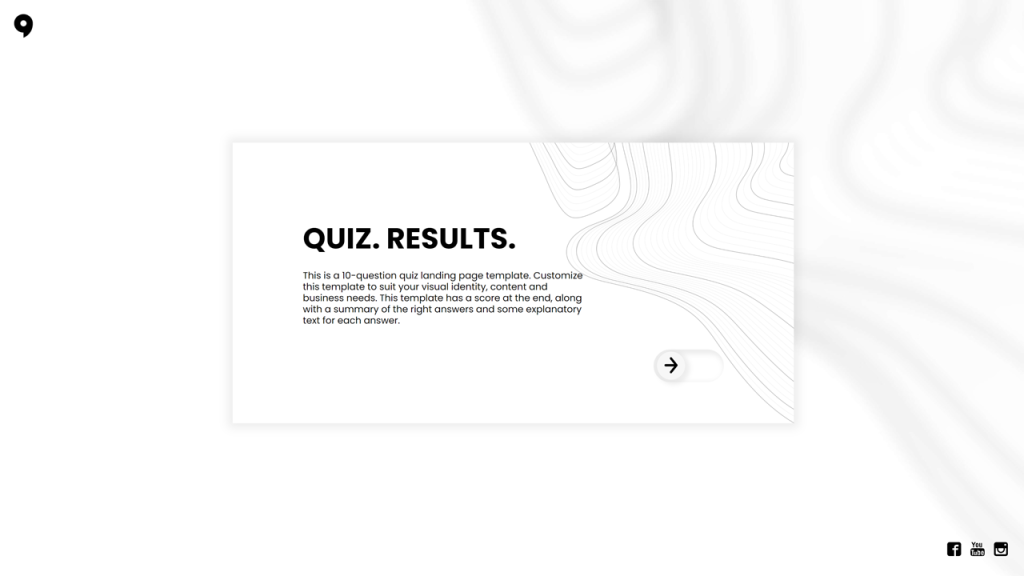 2. Personality test with contest opt in
People love finding out more about themselves. That's why we're always drawn to take personality tests. Create a Personality Test with Contest Opt In at the end. After taking the test, the audience will stand a chance to win prizes. A crowd favorite!
You can recommend different products or services you have in that contest. Based on what the audience chooses, you'll be able to better segment your leads according to their preference.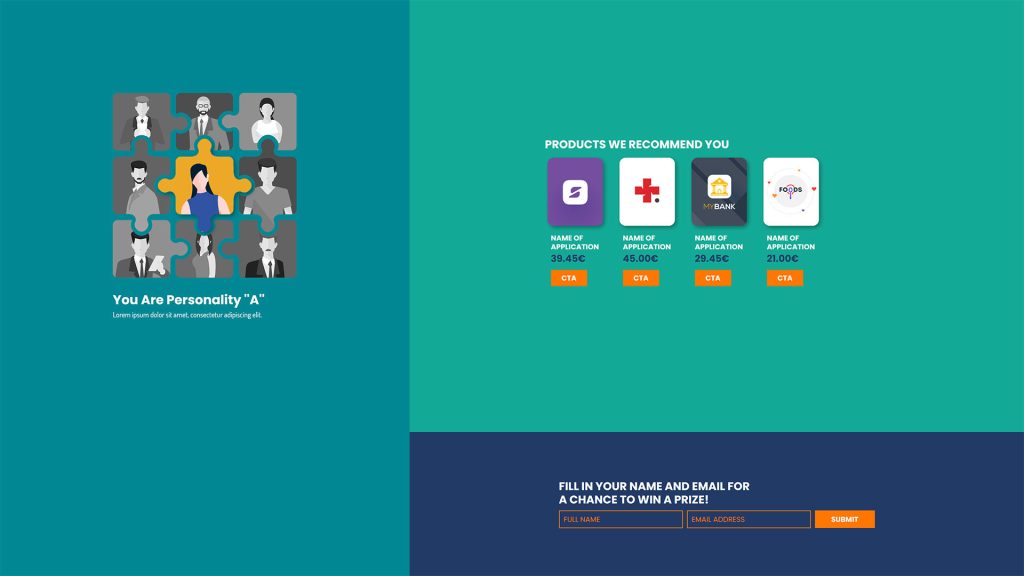 3. Quiz with leaderboard
What's another thing that people love besides personality tests? They love a challenge! Put in some knowledge questions in this Quiz with Leaderboard and at the end the test will reveal the top 5 participants. They'll be so eager to see how they ranked, they won't think twice about providing their details!
4. Elegant minimalistic quiz
Instead of the regular quiz template, try out this Elegant Minimalistic Quiz template. Add an incentive for the user if they fill up their particulars. For example, "Give your details and get a 20% discount!". Add in an expiry date for this offer to encourage users to make the purchase soon!
5. Elegant short quiz contest
Create an Elegant Short Quiz Contest where users would need to provide their email address to receive a notification if they have won. This template is useful to grow your email subscription list.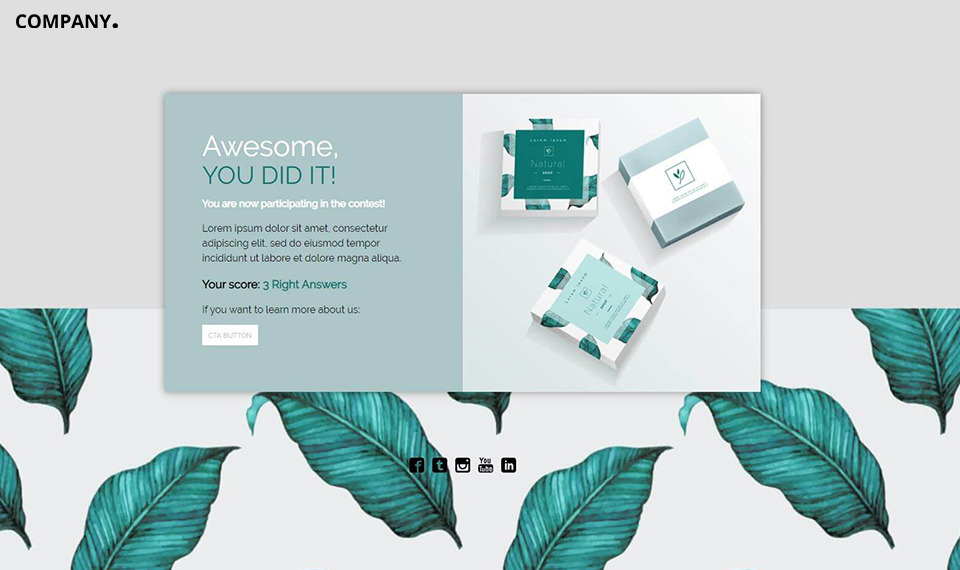 6. Seasonal marketing campaigns
Create a seasonal campaign, like this Valentine's Quiz. Make the quiz relevant to the season, in this case it would be to answer correctly and fill in all the hearts. Add a chance to win a special Valentine's Day prize at the end with a lucky draw. To participate in this draw they would need to provide their particulars.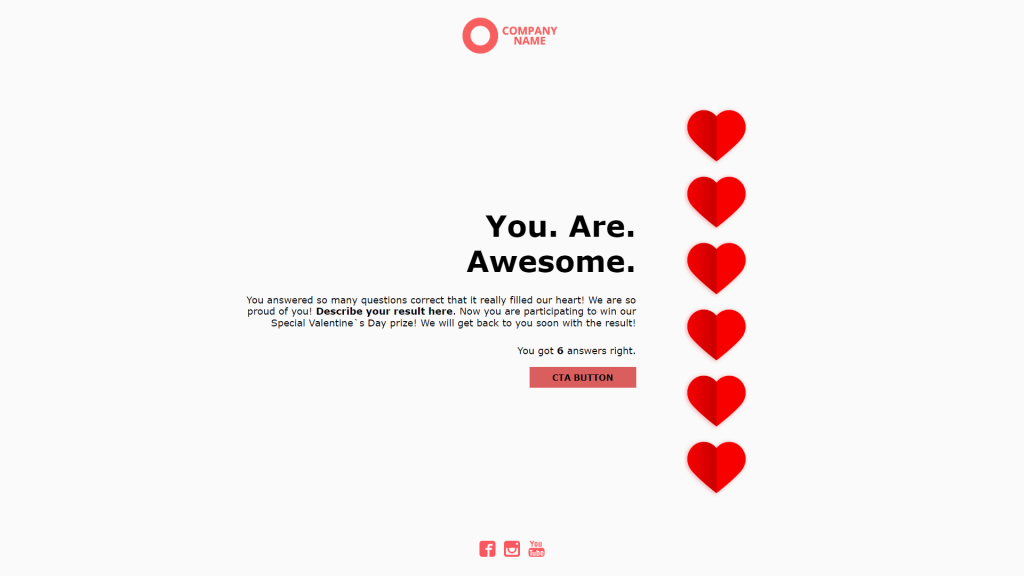 Create your first quiz and bring in the leads!
Lead quizzes are a powerful and cost-effective way to generate leads. They can capture key insights about your target audience while educating them with engaging content.
Visit Dot.vu and create your free account. Easily craft your own interactive Marketing Quiz with customizable templates and watch the leads flow in!
Start your first quiz and be amazed with the results!
---