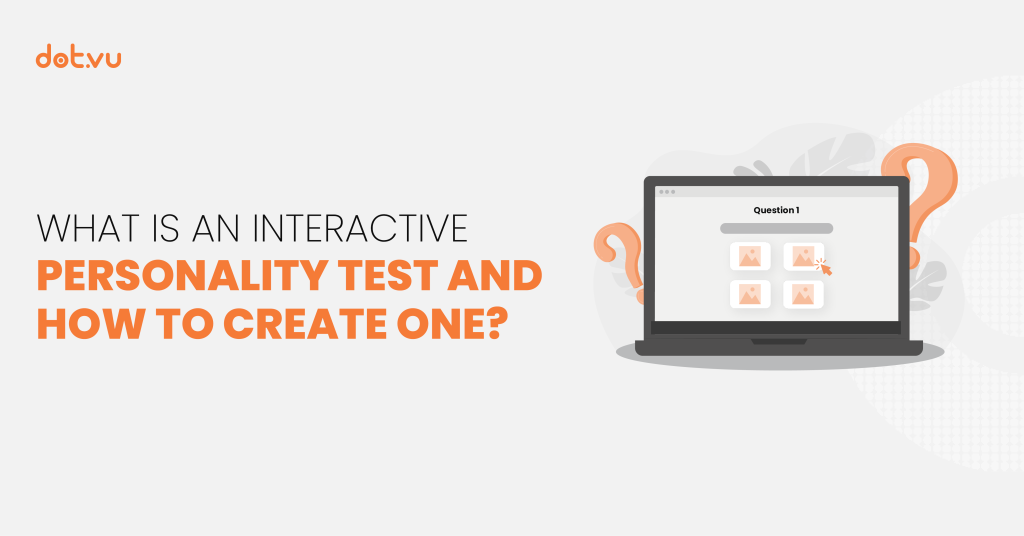 Nowadays customers are becoming more and more demanding of personalization, quality of service, and speed of interaction with the brand or design. Therefore, marketers are trying to figure out which form of content is worth using for their marketing strategies. And as a solution, the use of Interactive Content in marketing campaigns will provide the target audience with an engaging Interactive Experience and increase conversions. Especially, if you add personalization to that. As studies have found proven ways of personalization to drive 5 to 15 % increases in revenue and 10 to 30 % increases in marketing-spend efficiency.
On top of that, using Interactive Content like Personality Tests, you will lead users to willingly and happily share their personal information with you. Which is pure gold for your marketing strategy! Sounds good? Then hop on board and let's find out more about what an Interactive Personality Test is and how to create one!
In this article, you'll learn about:
What is an Interactive Personality Test?  
Interactive Personality Tests are the personalization users want to see everywhere. They have a crazy amount of value as marketing tools, too. A Personality Test asks the user a set of questions about themselves and then plugs their personal traits, preferences, needs, and pain points into a specific personality type or product solution. Therefore, if you use your knowledge of your audience to create test results that make sense for users, two things will happen: 
Improve your personalization efforts. The test results strengthen a belief the user already has about themselves. Therefore, it is a strategy to get the customer to willingly accept to go through something simple as an Interactive Personality Test, yet captivating due to interactivity. It is also a crucial step forward in the sales process. As its results can help you with future product recommendations. 
Strengthen customer relationships. It connects the user and the company in a powerful way. As the user feels like the company is trying to know them better, they're more likely to pay attention to what the company is saying and selling. Being interactive helps you engage them, as it is widely known that the average consumer attention span is only 8 seconds. Also, it is a cost-effective option to ask your customers for whatever you need to know. Win-win, right? We think so, too! 
Related article: How To Suggest Products To Your Customers With A Product Recommender?
How would Interactive Personality Tests benefit your marketing strategy? 
While surfing the internet, you most likely have come across an online Personality Test, at least once! These quizzes are appealing and engaging. They have become quite popular because people love to know more about themselves, their personalities, and where they stand in a crowded marketplace. Adding interactivity to them, you'll promote brand visibility and awareness. Because more than 80 percent of marketers believe Interactive Content like Personality Tests and Quizzes is more attention-grabbing as compared to static content. Interactive Personality Tests also ensure two-way communication with readers. Therefore, integrating these into your marketing strategy can help you stand out from competitors.
The below benefits are another reason to implement Interactive Personality Tests in your marketing strategy.
Engage your audience
You've seen plenty of those fun and harmless quizzes in your social feed, like "Which Game of Thrones character are you?" or "what's your spirit animal". And even though you know, it's click-bait, you can't help yourself. You have to click. As these types of Personality Tests trigger your curiosity. People love to take them and share their results or tag friends on social media. That's why companies all over the world are starting to dive into the power of personality tests. They not only help you keep your audience engaged but also, through their shares on SoMe, you get the opportunity to strengthen your brand identity and spread brand awareness.
Capture qualified leads
In order to get high-quality leads, you need to capture information that reveals key insights about your audience like their preferences, habits, needs, challenges, or pains.
Grow your email list
There are many ways to generate email opt-ins with a Personality Test. Place an opt-in form at the end of the test and require the user to enter their contact details before they can see their results. This way you get the opportunity not only to have a bigger email list but also you get to share personalized content for your target audience.
Improve conversion
Engage your audience, but also pitch the right product to the right "personality type". Try to plug each user's personal traits, habits, preferences, and needs into your specific solution or product and therefore maximize conversion.
How to create an Interactive Personality Test with our all-in-one Interactive Content Platform?  
Our Interactive Content Platform allows you to choose among different customizable templates to create your Personality Tests. They can be easily adjusted according to your specific brand guidelines. Moreover, you can add them to different Interactive Experiences, like Interactive Flipbooks or Marketing Games, in order to boost customer engagement and collect data for future marketing strategies.
Therefore, to make your own Interactive Personality Test, you have to go straight to our marketplace and choose a template of your liking. Then, you can create a free account and customize your template right away. All this without any use of coding!
When you're happy with the results, you can buy the template and embed it directly on your website for your customers to enjoy.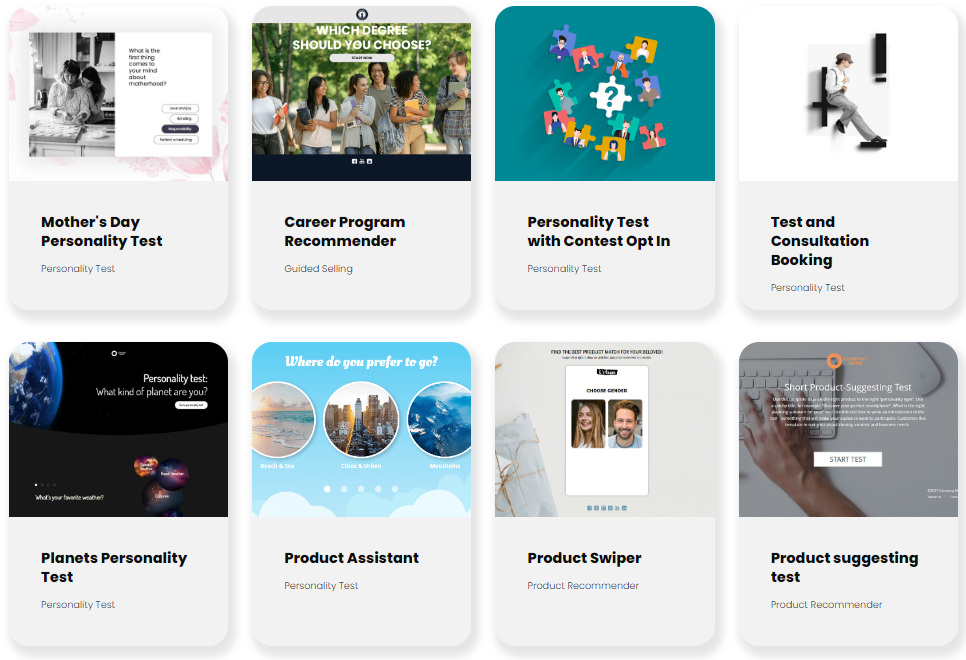 Amazing Interactive Personality Test examples!
In order to get people more engaged with your product you can try creating memorable Interactive Experiences with customizable templates on our Interactive Content Platform. Here are some examples that would be interesting for you!
1. Basic Personality Test 
This template assigns your audience to one of four different personalities once 5 questions have been answered. Each question has 4 answer options, and each connects to 4 different personality types. At the end of the test, based on the answers, visitors will find out what personality type they match with – which you can later use to promote relevant products or services.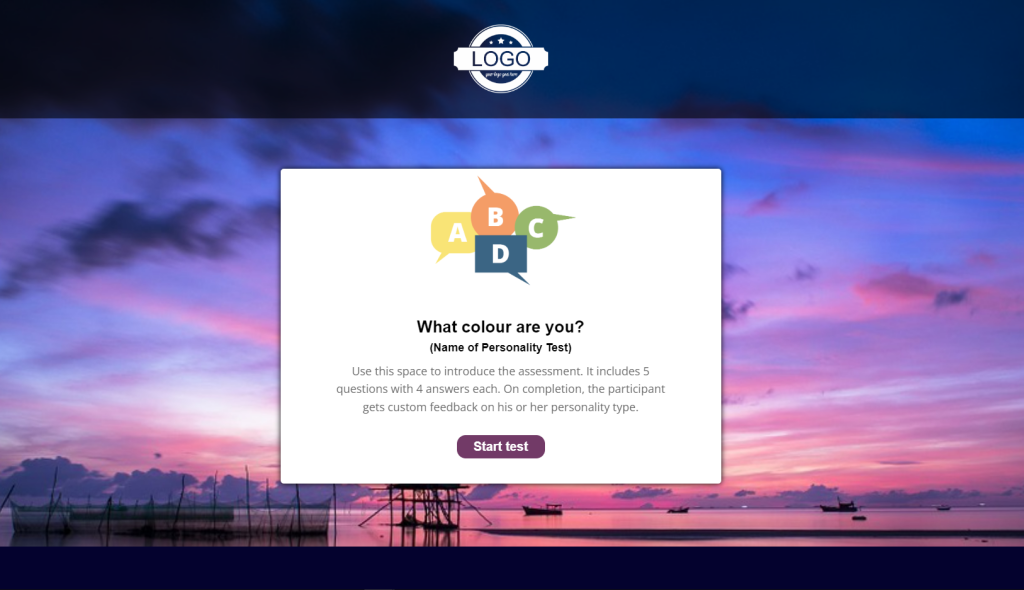 2. Personality test with contest opt-in   
This Personality Test recommends mobile apps according to the results of the quiz. You can also use the data for retargeting purposes. To see which products, particularly mobile apps, fit their personality best, your audience will have to answer five questions. Then you give your audience feedback about which one of the four personality types they are. So that they can sign up to enter a draw for a prize. Additionally, you can indicate the name and price of each app and add a CTA button to lead them, for instance, to your shop. The template is ideal to engage your audience, get to know them better by collecting their data, generate leads by getting their information through the contest lead form, and finally, reward them.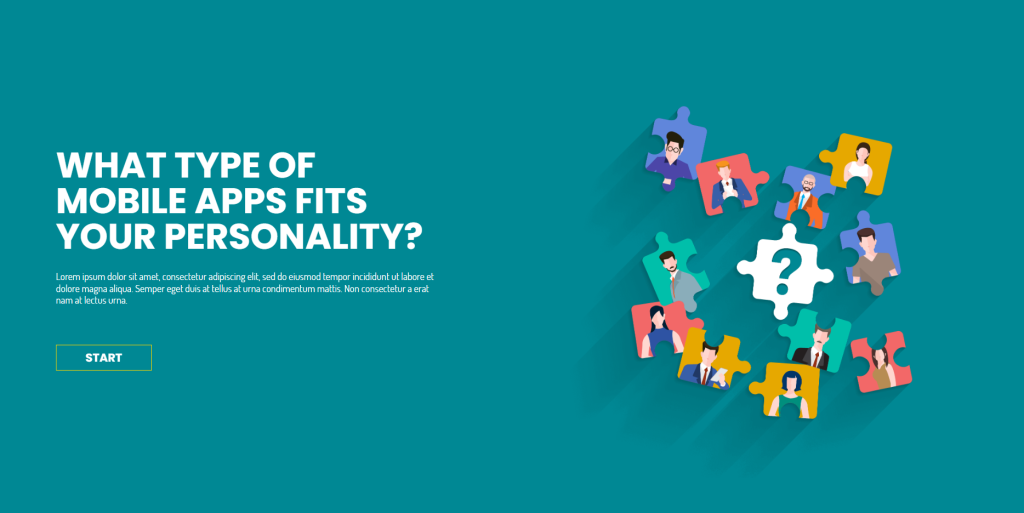 3. Test and consultation booking  
This template includes fives question about one's character traits. As a result, the participants get an overview of their personality types. Also, they will get product recommendations based on their individual preferences. Furthermore, you have the option to add a button for booking a consultation appointment.
4. Mother's Day Personality Test 
Use the Mother's Day Personality Test to create a fun, engaging experience on this special day. The personality test contains 7 questions asking participants about motherhood. After answering all questions on the results page, one conclusion will show up. This conclusion is one out of the 4 different outcomes with a short explanation. Once your participants have done the test, some products they might like will show up. On top of that, if they decide to fill out a lead form, they will be rewarded with a discount they can use for the first purchase. The Mother's Day Personality Test template helps your business engage with mothers from around the world. Around Mother's Day try to create a fun activation experience to promote deals and generate valuable leads for your business.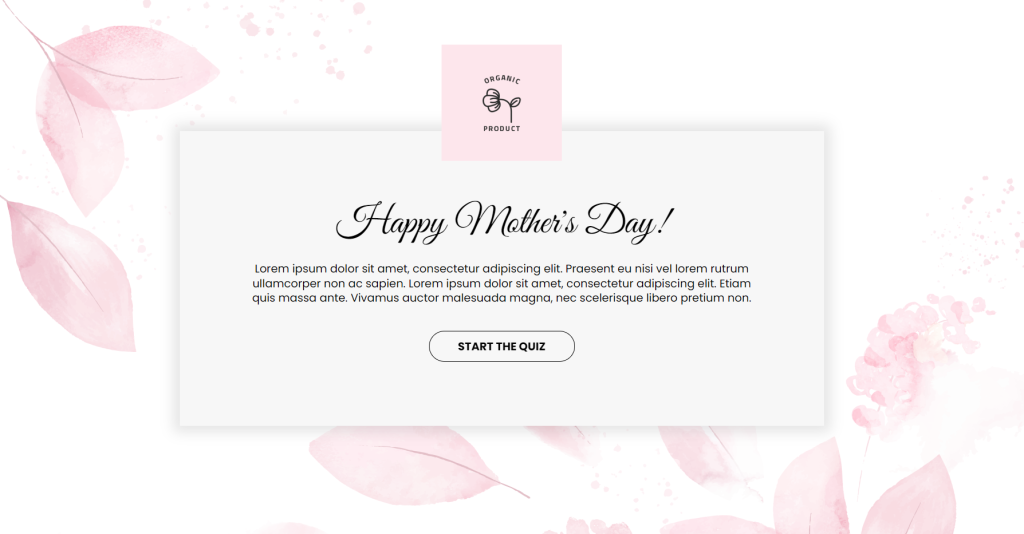 5. Planets Personality Test
Introduce some intrigue to your audience's free time with thisengaging Personality Test. In just a few questions, your customers will uncover the planet that best aligns with their unique traits. Imagine offering your audience this intriguing quiz experience!
But here's the twist: to access their results, users need to fill out a short lead form. This not only provides them with personalized insights but also helps you expand your email list, boosting your email marketing endeavors.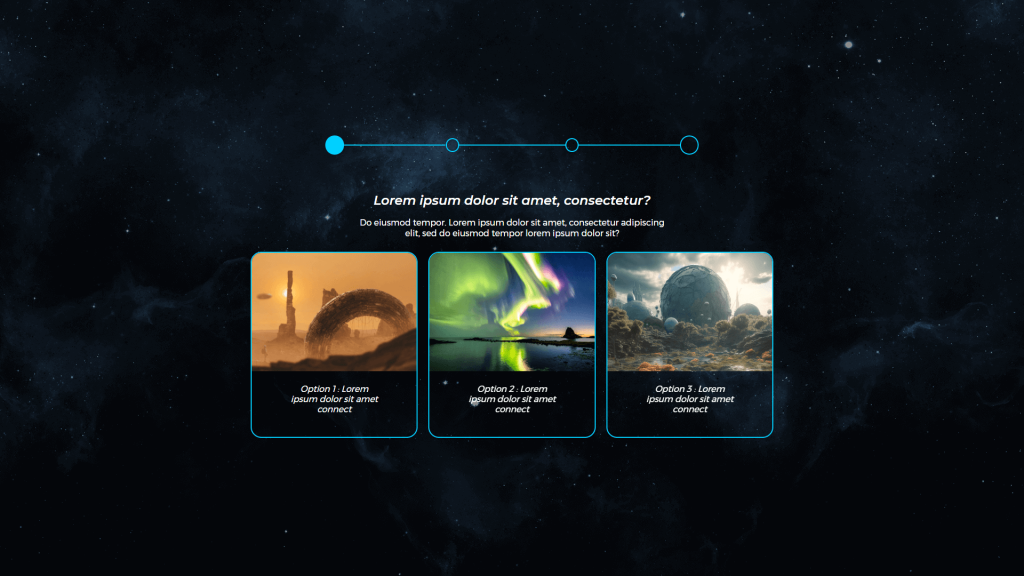 Don't forget that all these Interactive Personality Tests are customizable. Therefore, you can adjust them according to your business model and target audience needs.
Customizable Interactive Personality Tests found on our Dot.vu platform!
Interactive Personality Tests give you exciting opportunities to activate your target audience. They can be used in a fun and exciting way to promote your products and generate qualified leads. Besides, Personality Tests, as previously mentioned, help marketers understand the audience better. So, this will definitely help you publish more valuable and interesting content for them.
Therefore, don't hesitate to visit our marketplace to try out some of the most amazing templates ever created. If you feel creative, create a free account and build your own Interactive Personality Test – without writing a single line of code!
---