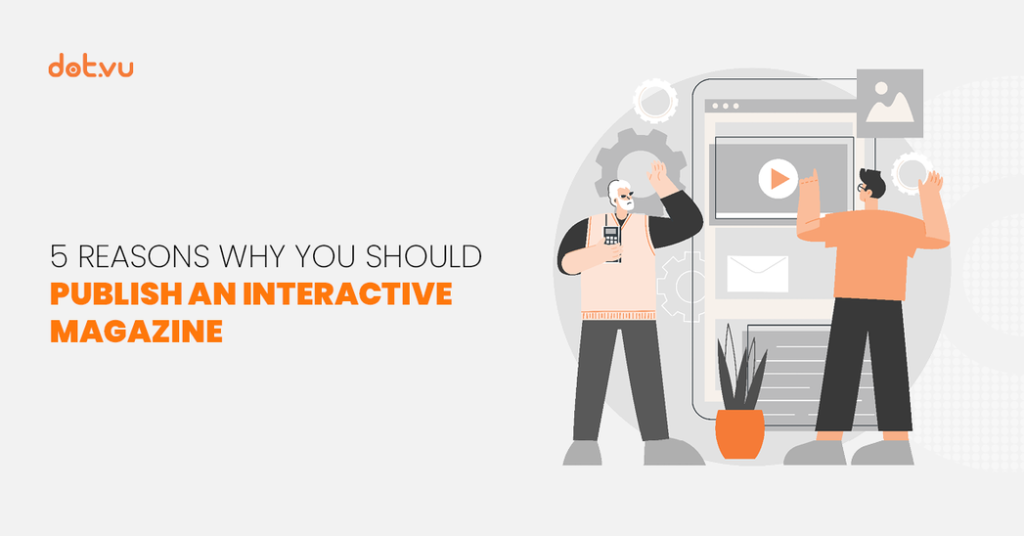 An Interactive Magazine is unlike printed magazines, digital magazines can reach readers globally. Readers can still maintain subscriptions even after they have moved to a new location. However, unlike having printed magazines with eye-catching covers on the newsstand, digital magazines would need to be more creative  to attract their readers. 
Magazines tend to be packed with loads of information and articles. This could be overwhelming for the reader, especially when it's in digital form. Nielsen studies revealed that only 14% of people view beyond the first three pages.
Don't give your readers a reason to hit the close button! Keep them engaged by bringing your content to life and giving readers an Interactive Experience.
In this blog post, we'll define the benefits you can gain by creating interactive magazines and cool, customizable templates that you can start using immediately.
Table of contents
What are Interactive Magazines?
Interactive Magazines refer to any digital publication that requires interaction with the reader. Readers can, for example, click on buttons, swipe, or answer multiple-choice questions.
The flexibility of Interactive Magazines knows no bounds. They open up exciting opportunities to include interactive quizzes, engaging games, dynamic Interactive Videos, and many more clickable elements. The more interactions you integrate, the richer and more enjoyable the reader's experience becomes. The possibilities for creativity and engagement are truly endless!  

5 Reasons why you should create Interactive Magazines 
1. Drive engagement like never before
Create a unique experience and incentivize readers not only to read but to interact with your brand. A user-friendly Interactive Content Platform like Dot.vu enables you to easily customize so that it represents your brand better. The more engaging the experience, the more meaningful (and memorable!) the interaction is with your brand.
2. Improve brand image
An interactive magazine gives your readers a unique experience and encourage them to further interact with your brand. This in turn will allow you to create a more meaningful relationship with your audience.
Also, this will help you set yourself apart from competitors and position yourself as a leader in your field. Build authority by showing your industry knowledge and expertise with engaging content.
3. Boost lead generation
Intrigue your readers with endless interactivity. Gate some very interesting pages that would require readers to fill out your lead form. This way, you will be able to collect valuable customer information. By doing this, there's a higher possibility that the leads that you obtain are quality leads as they are already intrigued to know more about your products.
Check out these gated content best practices to make the most out of your interactive magazine.
4. Gain valuable customer insights
While already creating added interactivity, you're simultaneously collecting customer insights. The more interactions you create with your audience, the more data you can collect and analyze. Use these insights to better understand your customers and deliver products to meet their expectations.
5. Develop long-term, happy customers
By being able to collect customer insights, you're able to personalize the content and any rewards they receive. This builds customer satisfaction and creates long-term loyal customers.
8 Ways to make your magazine interactive
There are tons of elements that you can incorporate into your digital magazines. Mix and match them to have some variation and keep your readers engaged. Here are some ideas of interactive elements that you could include in your digital magazine.
Gift Finder
Help potential customers find the product they are looking for with a Gift Finder page. Ask questions to narrow down their options. At the end, the reader will be given options that suit their preference. This can be redirected to whichever location you set. The best options would be to either link it to your own website product page or e-commerce check out. Try out this Gift Finder template here.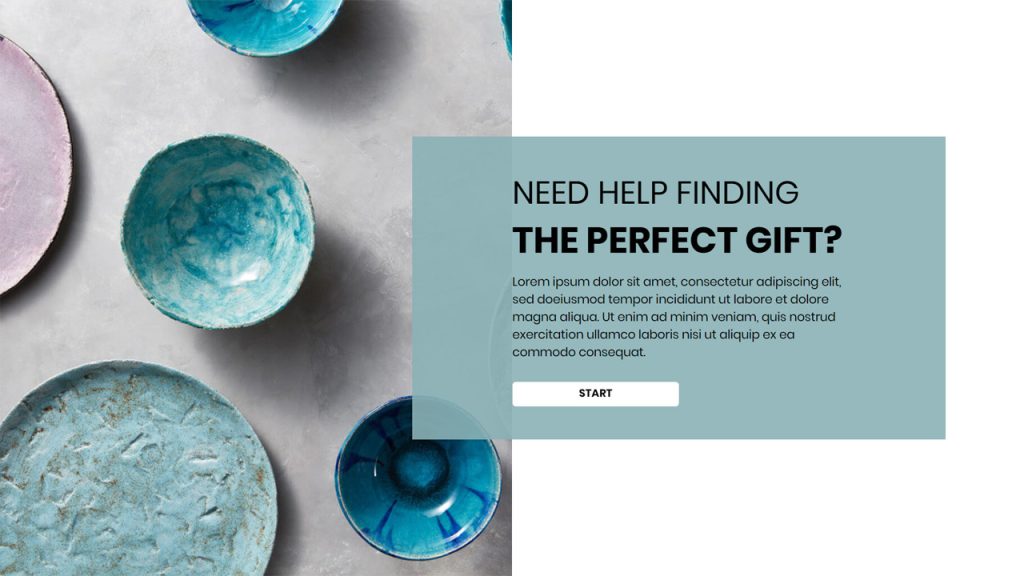 Animated numbers & moving charts
For the general public, numbers can be boring! In an Interactive Magazine, numbers no longer need to just be static. Add in some animated numbers to spice up your content.
Add this element to attract attention to a specific statistic that you would like readers to see.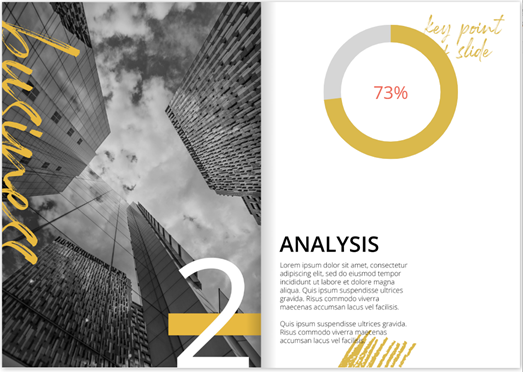 Quiz questions
Everyone loves quizzes and games! Ask some quiz questions and customize the answers. This could be used to educate readers about your brand. Alternatively, you can create a quiz that can later be linked to a specific product or service you have.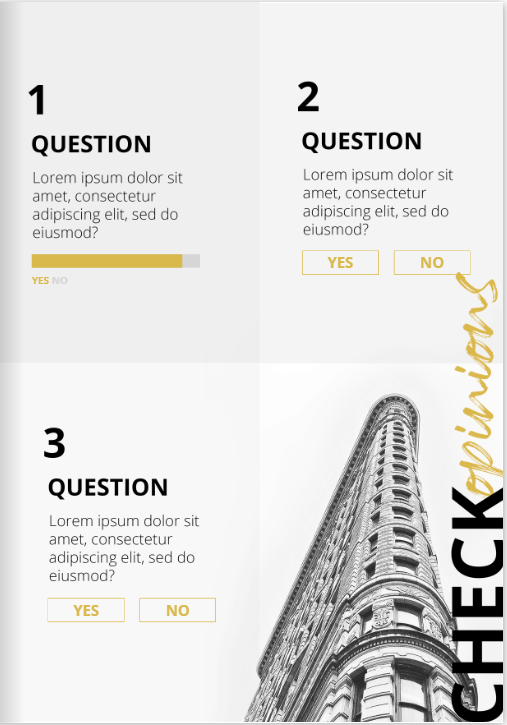 Interactive Poll questions
Create a poll that automatically calculates the answers with a customized message. You can also use this poll to conduct a satisfaction survey. This way, you'll be able to collect information on which product or service is better received by your readers.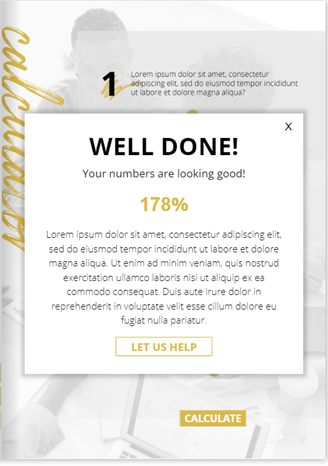 Interactive Videos
Add in a video to promote your brand or feature a product that you offer. Videos are a good tool to convey more information to the audience in a short period of time.
94% of marketers say using video content has helped increase audience understanding of a product or service. Plus, it's more engaging and is a good way to give readers a nice break from reading.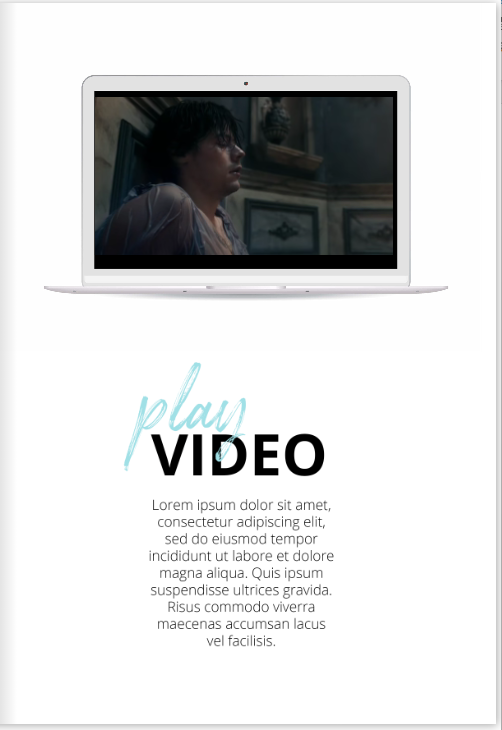 Scratch card
Scratch cards can be used for "big reveals", for example like when you have a new product launch. Readers would need to "scratch" the image in order to reveal what's hidden underneath.
This is one of the techniques of gamification in marketing, which is a very effective strategy to engage the audience and improve their user experience.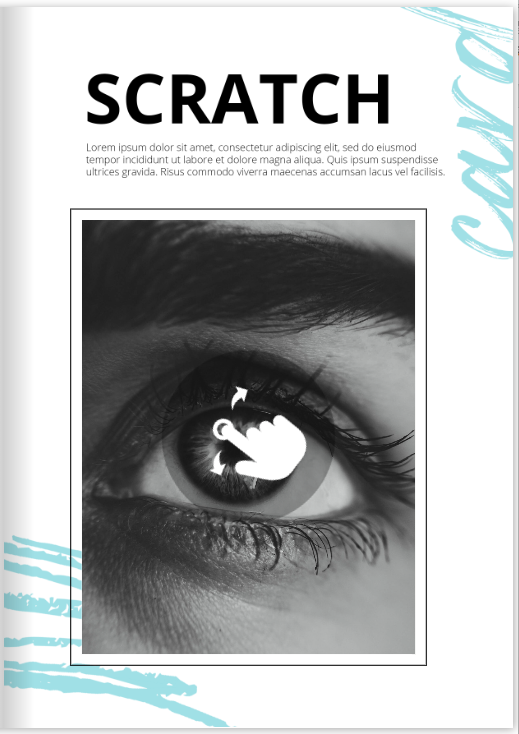 Spin and win contest
You can add in Mmarketing Ggames like this spin and win contest. Create that rush of excitement for your readers as they wait to see what they have won! Here's a good opportunity to add in a lead form. Readers would need to fill in the form to participate and receive the gift.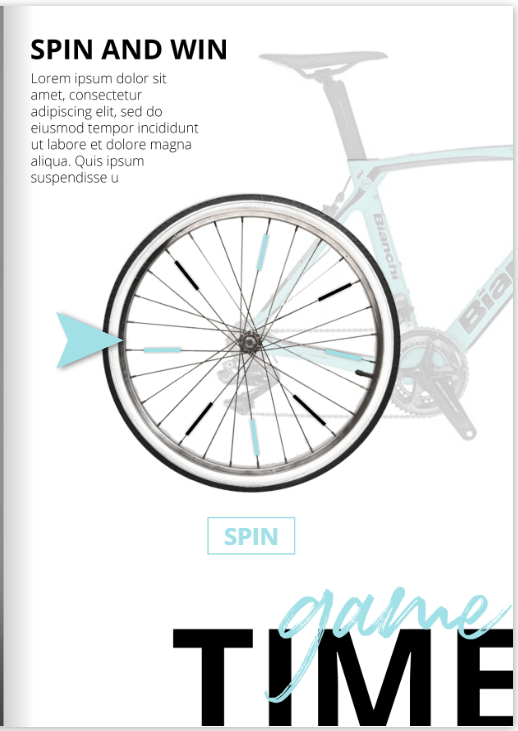 Clickable product brochure
Create a brochure where readers can click to get more info. Below are two available options. Either click on the button or click on the image for more information. Link this to your website or social media page to drive more traffic and close more sales!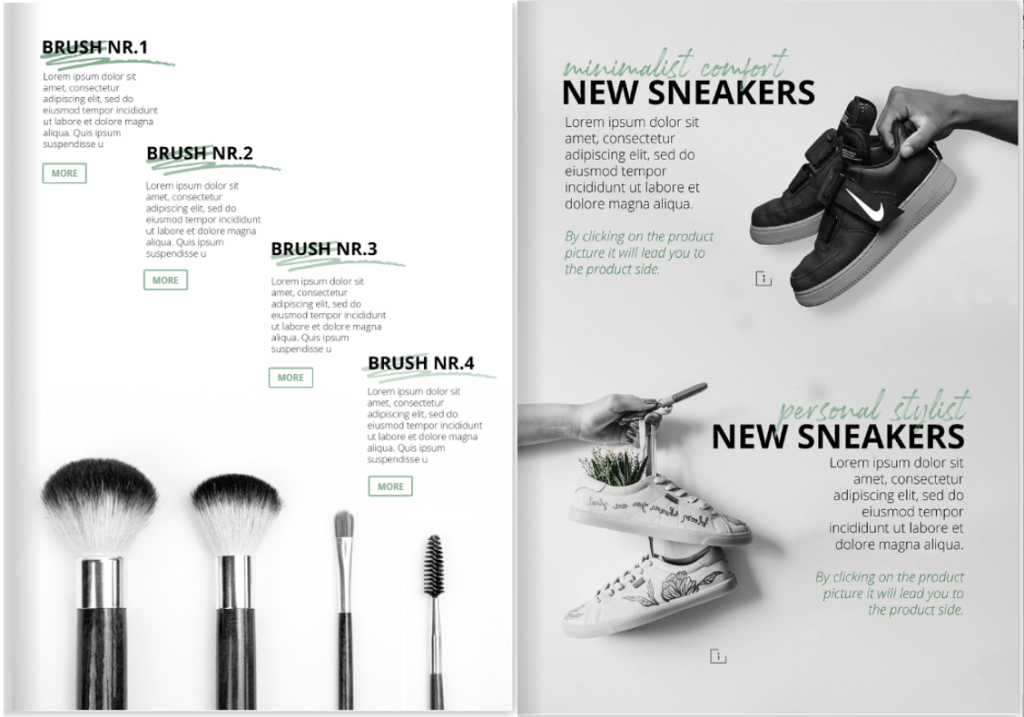 Try out all the above elements by clicking here for the interactive experience. Feel free to explore and let your creativity soar!
Examples of Interactive Magazines
Here are some Interactive Magazine templates to get you started. Unleash your creativity and just drag and drop whichever interactive element you prefer.
This is a simple template to get you started. Take the first step towards giving your readers an interactive experience with this simple E-Magazine template.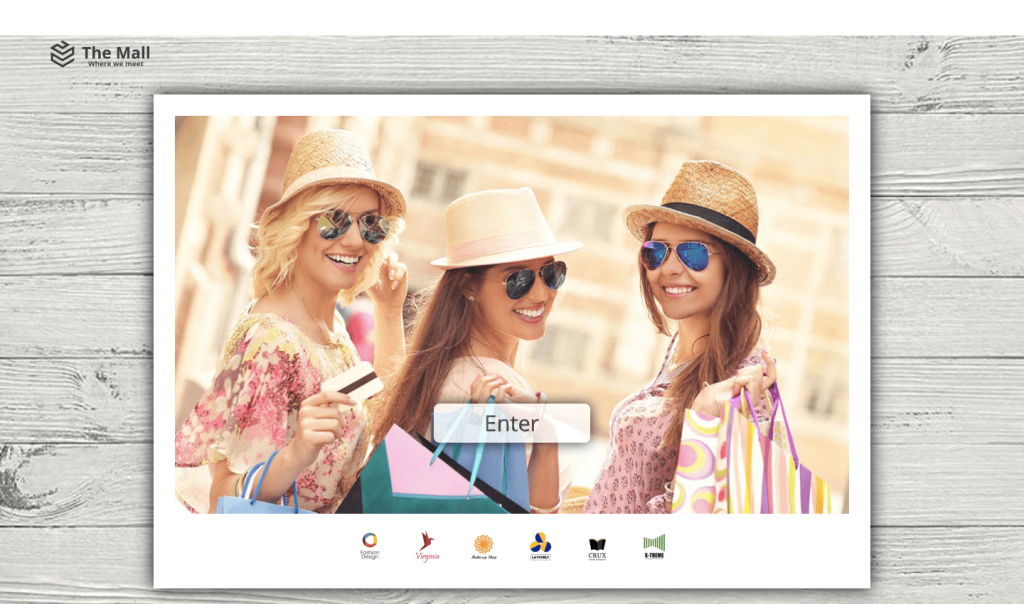 Showcase your retail brand with clickable buttons for the reader to learn more about individual products. See your brand come to life in this Interactive E-Magazine!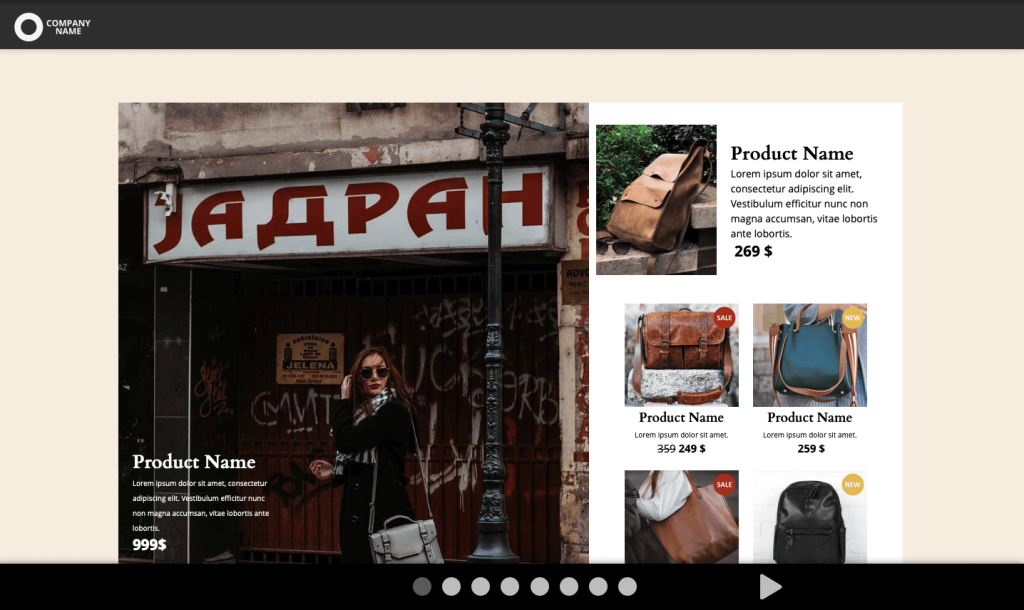 Create your Interactive Magazine easily with Dot.vu
Dot.vu's Interactive Content Platform is very user-friendly and can be configured by anyone without any IT skills. Create your free account and choose from the hundreds of templates available.
It's easy to use and customizable, yet drives engagement like never before. Plus, the platform has unlimited flexibility and can be integrated with your existing systems.
Start creating an Interactive Experience for your readers and see the results for yourself!
---
---