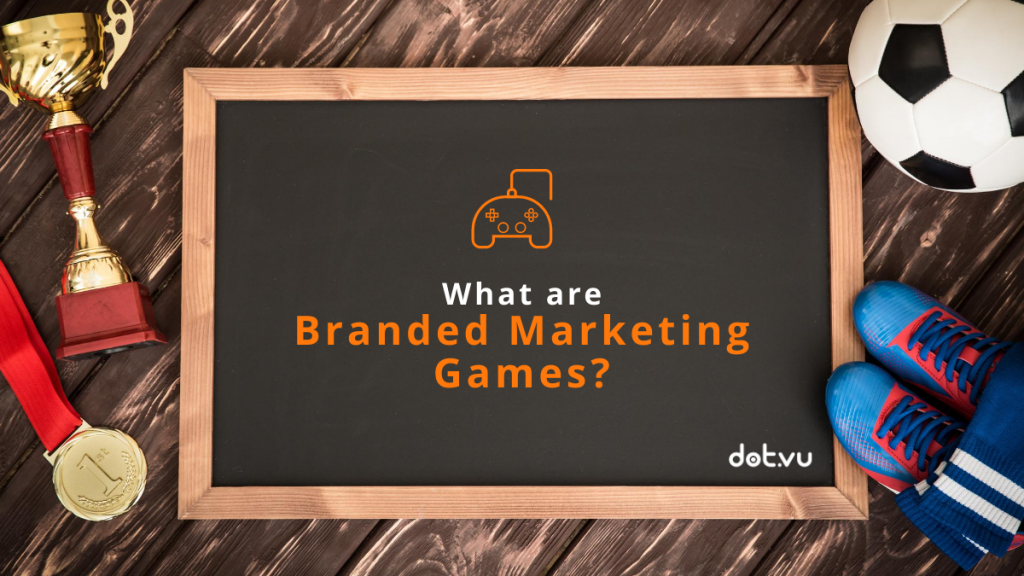 Do you know any branded marketing games?
Of course, you do. Think about McDonald's' Monopoly game. The game is there every year in many countries around the globe, and it goes back to 1987. For those who don't know the game, when you buy certain products from McDonald's, you'll receive little Monopoly space tickets. The goal is to collect all the pieces of the same color to win prizes. Of course, you can also find instant-win prizes instead of space tickets. The instant-win prizes are free fries, cheeseburger, etc.
Every year, McDonald's succeed in increasing their sales with this game. Lots of people will go to McDonald's just because of the game. The reason? The design of the Branded Marketing Game is perfect! Everyone knows Monopoly, and it brings back good memories for many. Plus, you have big prizes that incentivize participation and instant-win prizes that make people think it's worth it to buy many products to participate. But, you don't need to be McDonald's to create a Branded Marketing Game nowadays!
Read more about Branded Marketing Games below: what they are, why they are essential, and how to design one.
What are Branded Marketing Games?
Branded Marketing Games are mini-games used by companies to attract new customers, engage their audience, promote their products, and boost their email list. They are also called marketing games, branded games, or mini-games. In other words, Branded Marketing Games encourage the company's target audience to interact with the brand through gamified types of interactive experiences. 
You have lots of different types of Branded Marketing Games like wheel of fortune games, spot the difference games, platform games, tapping games, puzzles, mazes, etc. You also have old school games like Tic, Tac, Toe, or Rock, Paper, Scissor. The possibilities are endless, really. But, keep in mind that Branded Marketing Games are relatively short to play (less than a minute), and they are adapted to fit your brand guidelines.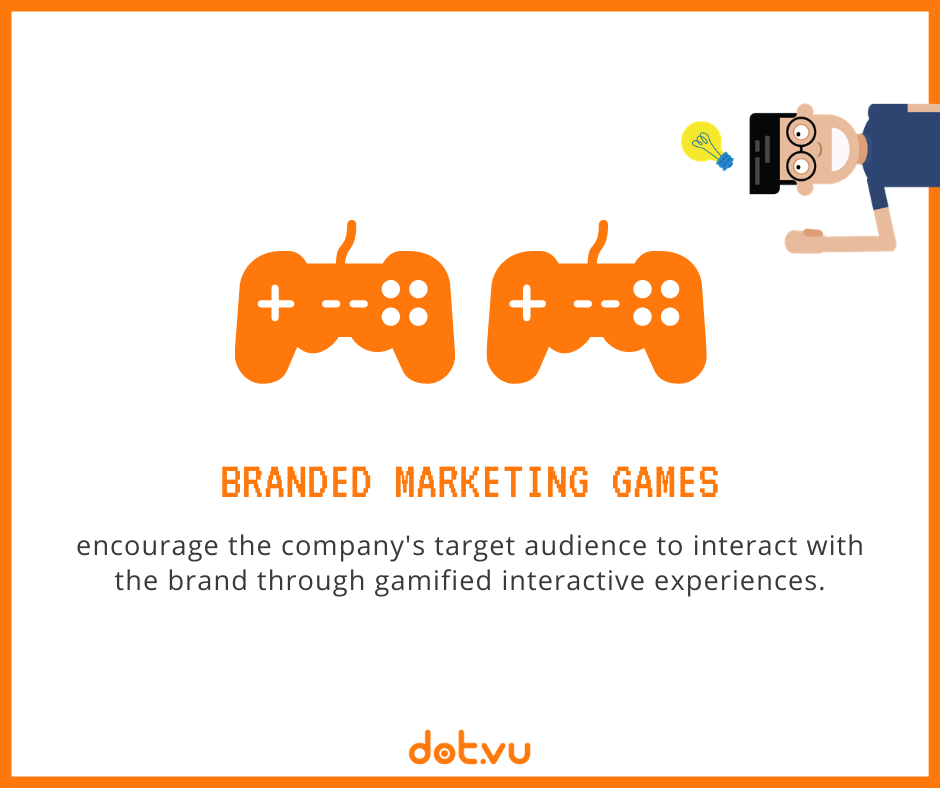 Why are Branded Marketing Games important?
There are 3 main reasons why Branded Marketing Games are a great addition to any marketing strategy.
Firstly, it is because Branded Marketing Games are designed to reach your target audience where they are: on their phone! Did you know that the average person spends around 4 hours on their phone every day? Isn't that crazy? That's why it's the best place to market your brand or your products nowadays. Usually, mini games are not only compatible with phones, but they are also designed mobile-first.
But, reaching your audience at the right place isn't enough anymore. Marketers like you and me; we have to become really ingenious to cut the clutter and get our audience's attention. Marketing games are perfect for that: they are fun, they bring back childhood memories, and when designed well, they incentivize participation. So, instead of getting your users' attention for approx. 8 seconds, like with other types of content, you'll have their attention for the entire interactive experience.
Finally, branded marketing games use the power gamification in marketing. When using a game for marketing purposes, it's usually the norm to include a prize. And, playing a game with the opportunity to win a prize stimulates our playful and competitive nature. Therefore, customers are motivated to continue playing, not only because it's fun, but also to improve their skills and increase their chance to win.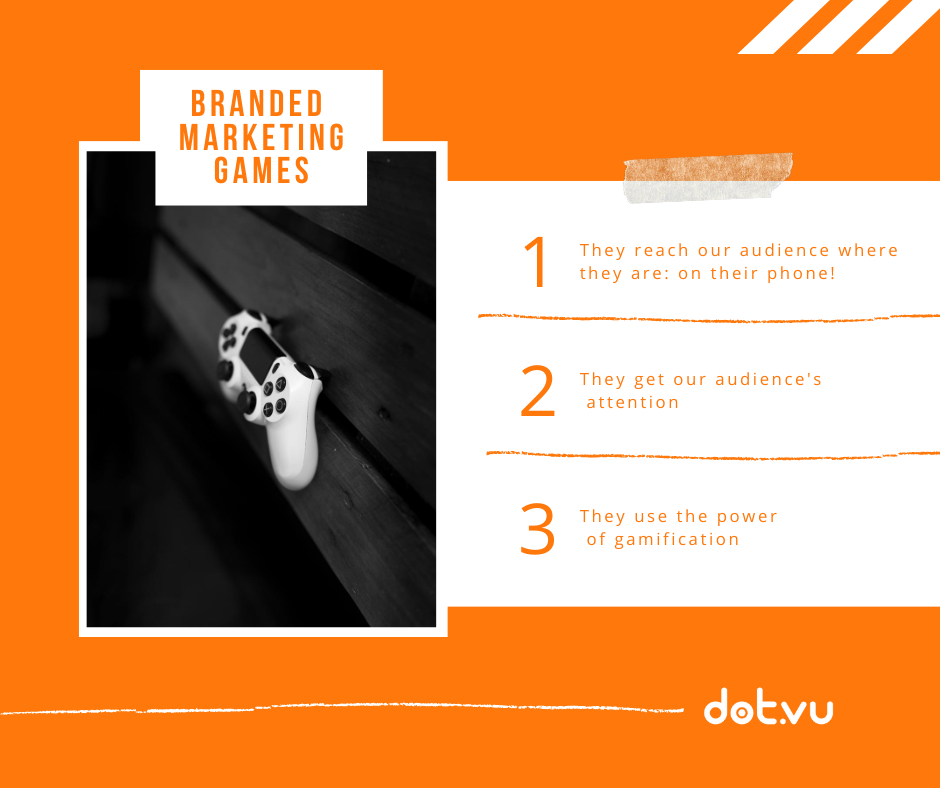 3 Tips to Design Successful Branded Marketing Games
There are 3 very important things you should keep in mind when designing a Branded Marketing Game:
1. Keep in mind your main goal
Before you start designing a marketing game, it's important to have a clear goal in mind. There are 4 different goals you can choose from:
Attract new customers
You can use a mini-game to attract new customers to your website and generate awareness for your brand. When designing a game with this goal, you'll want to incentivize participants to share your game with their friends and family. There are two ways of achieving that: you can design a game where participants need to cooperate with their friends to play or a game where they need to challenge them instead. These games are called Social Marketing Games!
Engage & educate your audience
You can also use a marketing game to engage your audience and, at the same time, improve your brand image. When designing a game with this goal, you want to make sure the link between the game and your company is strong, and that the game is fun and delightful for your audience. Great examples of that would be to create old school games where the games' elements are replaced with your products or your products' features. For example, you could have a Tic, Tac, Toe game where instead of X and O, you'll have two different products.
Grow your email list
Another important goal you could have would be to grow your email list. This one is straightforward to achieve. It can be done with any small games because the most important here is not in the type of game you designed, but the prize or incentive you had to it. Basically, you'll want to add a gated lead form at the end of your game so that participants will know if they win only by filling out the form. Make sure the prize participants can win is valuable enough for them to share their information with you.
Promote your products (a.k.a boost sales)
Finally, you can also use branded marketing games to promote your products and boost sales. There are different ways to achieve that. You could create a quiz with a leaderboard about your products or your products' features. The top 5 could win product samples. Or, you could also simply create small marketing games where winners could win discounts on specific products.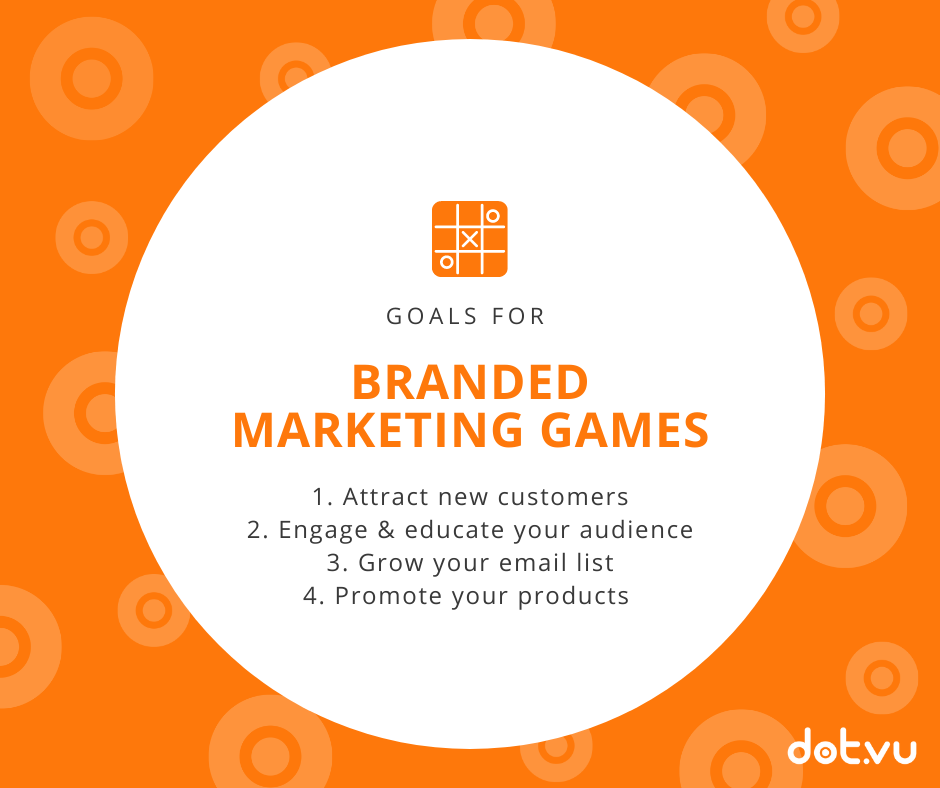 2. Incentivize Participation
No matter your goal, you'll always want to think about how you can incentivize participation. There are two main ways of doing that:
Add a contest
You can add a contest to your marketing games. For example, you could ask participants to spin the wheel to have the chance to win a discount or spot the difference to win a year of product supply. But, you have to make sure the prize is worth it for them to participate and give their contact details.
If you really want to boost participation, consider creating an instant-win contest. People are way more inclined to participate if they can win something straight-way. Also, lots of people believe they will never win in big traditional contests with lots of participants.
Add a leaderboard
Instead of using a contest, or even if you do, you can boost participation with a leaderboard. Leaderboards are great for incentive participation because everyone likes to compare themselves, and lots of people are really competitive. With a leaderboard, you are playing on that.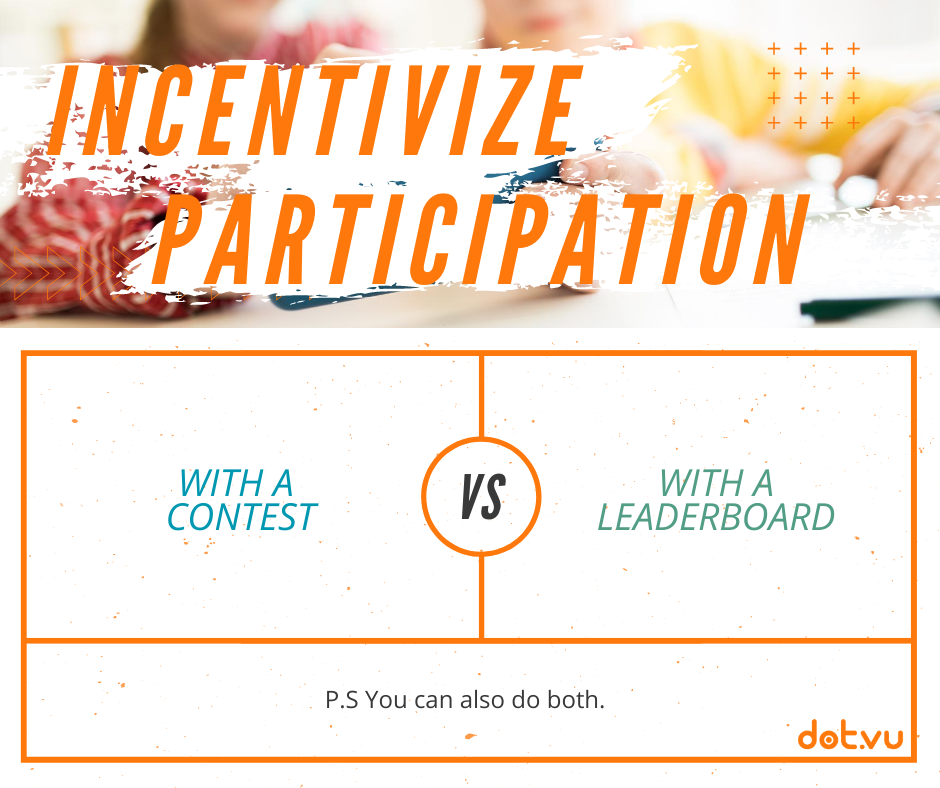 3. Brand it to fit your design guideline
Once you have decided on the whole strategy behind your marketing game, it is time to design it and brand it. How do you brand it? By changing the logo, colors, fonts, images, etc. to fit your brand guidelines. You want to make sure every participant link the games to your company in seconds. That's very important because that's how you'll get the full benefits of your game.
---
I hope this post was insightful, and that you understand now that Branded Marketing Games are not only available for large companies like McDonald's. Every company can create one at a relatively low cost. Keep in mind that Branded Marketing Games are mostly beneficial for B2C companies. Yet, although it is more complicated, it can also be great for a B2B company.
Would you like to create your own Branded Marketing Game? Then, take a look here! We have many templates for you to choose from. You'll have your game in no time, at a very reasonable cost.
Subscribe to our blog!
---