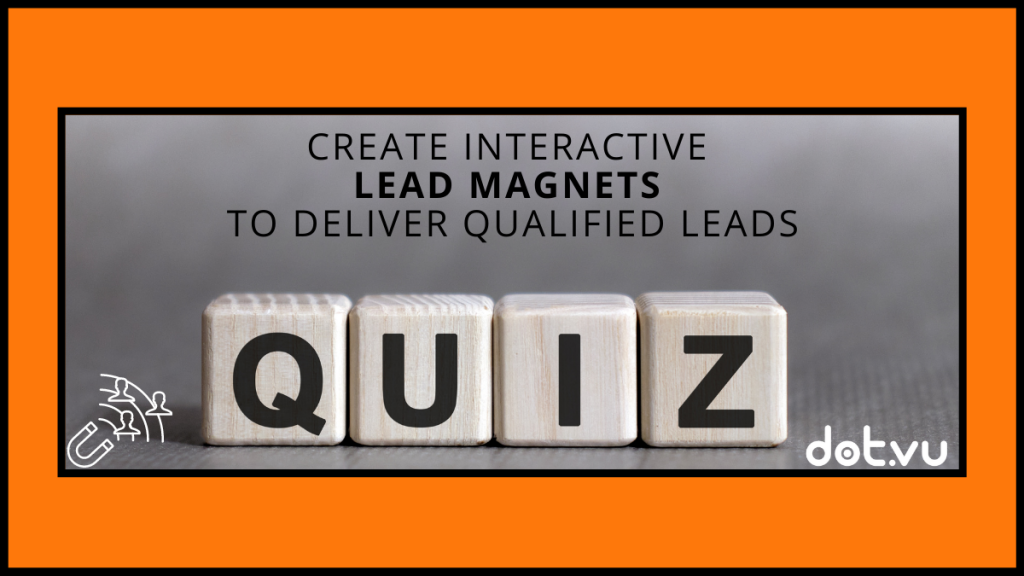 What are Lead Magnets?
Lead magnets are free content in exchange for people's contact information. The main goal is to build your e-mail list and gain as much knowledge as possible about your prospects through a lead-generation form. A good lead magnet can generate loads of new leads for your company.
Lead magnets provide value to your client, usually in the form of e-books, cheatsheets, coupons and free trials, or webinars that educate or offer them discounts.
However, due to the increased amount of lead magnets published every day, results are not what they used to be.
Marketing has changed, competition is tough and clients are picky.
That is why new forms of content such as Interactive Content have appeared in the past decade.
Smart marketers are already using it to stand out and offer interactive experiences for their clients and to personalize their marketing.
In this blog post, we will get into depths on what interactive content works best as lead magnets. First, we'll start with why interactive content is a great way to create lead magnets!
Traditional Lead Magnets Vs. Interactive Lead Magnets
Content creation takes time!
Creating an e-book can take a while. Most marketers say it takes at least a week, or up to a couple of weeks. With the busy schedule marketers have, it can be hard to clear a full week to create one piece of content.
You can build a major part of your interactive content in only a couple of hours.
Let me give you an example. If you set up a personality quiz and you have a topic in mind, what you need to do is to write down 5-10 questions with four answers each. And finally, you write four different versions of feedback for the ending results.
That is a whole lot simpler than writing and editing a whole e-book.
If you want to save time, you can easily repurpose the old content into interactive experiences. If you already invested a lot of time into writing a blog post, you can transform it into a quiz. Additionally, you can repurpose your old videos into interactive and clickable videos. You can do this with almost any content, check out 22 Ways to Repurpose Your Content Into Interactive Experiences for more information.

Return on Investment with Interactive Lead Magnets
The information you gain about your prospect via traditional lead magnets depends on how extensive the lead form is. You may get the name, e-mail, occupation, location, and other simple facts. The longer the lead-form, the less likely your prospect is to fill it out, so as you know, you cannot ask for too much. After users have downloaded your ebook the story is over; you got your contact information, and your prospect got what they needed.
The story goes a little different with interactive content. After filling out the lead form, people interact with your content. While taking a personality test, people provide you information about their personality, likes, and dislikes.
A knowledge test and a skills test will reveal what knowledge or skills people are lacking, and you can offer your product to help. When people read an interactive report, every action must be tracked and registered. Therefore you'll be able to see what chapters people interacted with the most, or how much time they spent engaging with the e-book. None of this is possible with traditional lead magnets.
All this information can help to generate quality leads and build up rich lead profiles over time and aid your sales team in filtering out the right prospects. Not to mention that you can start personalizing your marketing.
Interactive Lead Magnets
Personality Quiz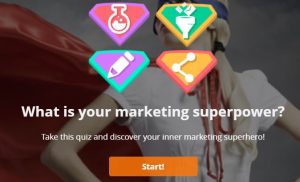 The benefit of having a personality quiz as a lead magnet is that it categorizes individuals into personality types based on their answers. It makes it an excellent lead magnet. People love to test themselves, which allows you to gain knowledge about people's personalities, preferences, likes, or dislikes. Consequently, you can use this for the personalization of your marketing strategy. A way to do it is to include a short opt-in form before showing the results. You can also show partial results only and encouraging people to opt-in to the rest of it.
Knowledge Quiz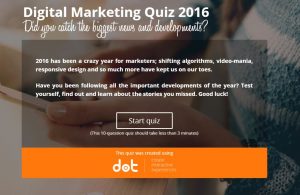 It tests the knowledge of an individual and gives results based on their score. You can use your industry knowledge for this kind of quiz. Eventually, it reveals people's gaps in their level of knowledge, and therefore makes an excellent lead magnet. It gives you the chance to follow up by providing content to improve their knowledge. You can include a short opt-in form in the beginning or before showcasing the results.
Educational Quiz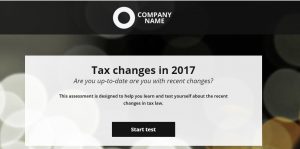 On top of testing your knowledge, it also provides feedback on each question. For this reason, this is a great lead magnet as it educates people about rules, regulations, or changes in a specific industry. It offers people a quick way to learn and stay up-to-date in their industry. It gives the marketer an insight into what knowledge people are interested in and how much they know about it. As opposed to the previous ones, it is best to include the opt-in form in the beginning, or after the first question, as the quiz will provide feedback after each question.
Industry Benchmark Assessments
It evaluates how your customers stack up against their peers in the industry. It also provides people with feedback on what areas they can improve in. You can use your research studies to make your questionnaire. Finally, you should include a short opt-in form in the beginning, or end before seeing the results. You can try making your own here!
Skills Test
Skills test examines your customers' knowledge about news, trends and technology, or a lighter topic. It provides a similar value to your customer as the Industry Benchmark Assessment. Identically, it shows what skills they score high on and which they should improve on. It is a great lead magnet as it provides value to your customer. In addition to that, it also offers you an insight into their skills. You should include a short opt-in form in the beginning or before the results show.
Interactive e-book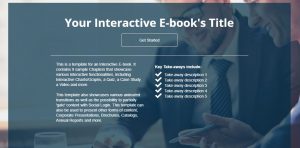 It is useful for presenting a report, research, or longer informative content. Your client doesn't have to download the interactive e-book to view it. You can showcase it online, you can also include interactive graphs, videos, and images to make it easier to read. It visually presents in-depth information, and the marketer can track what chapters they read and what interactive tools they use. You need to include an opt-in form before viewing the e-book. You might want to ask about people's interests and shrink the e-book accordingly. If your customer is only interested in one topic, you can shrink a 100-page e-book to 10 pages.
Calculator as Lead Magnet
The calculator offers real utility to the user, as a tool to help make better buying decisions, business plans, budgets, and more. This works well as a lead magnet since it offers you an insight into your prospect; his business needs, budget, and upcoming decisions. You should include the opt-in form before publishing the results or in the beginning.
Lead Magnet in Solution Builder
The solution builder is designed to help people with a specific challenge or a problem. Usually, it makes a good fit for IT firms. It helps prospects find out what sort of service will help to solve their challenges. Here, you can include the opt-in form in the beginning or before presenting the results.
Calendars and countdowns used as Lead Magnets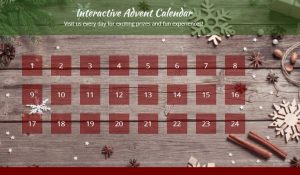 Both of these are attractive lead magnets. People like surprises such as discounts and different prizes, and countdowns that build up excitement for an event. It's easy to get people to opt-in to feed their curiosity. You can include the opt-in form in the beginning, in the middle, or right before revealing a prize.
Interactive video
The interactive videos can teach people a new skill, guide them through something new, or showcase products. Depending on your needs, you can include the lead form, in the beginning, between 10-20 seconds in.
To summarize, what makes interactive magnets so effective as lead magnets, is that you can use a short opt-in form and still gain more information about your prospects.
Hopefully, this has encouraged you to try different lead magnets in your marketing. If you want to try creating interactive lead magnets you can try out our 15-day trial here.