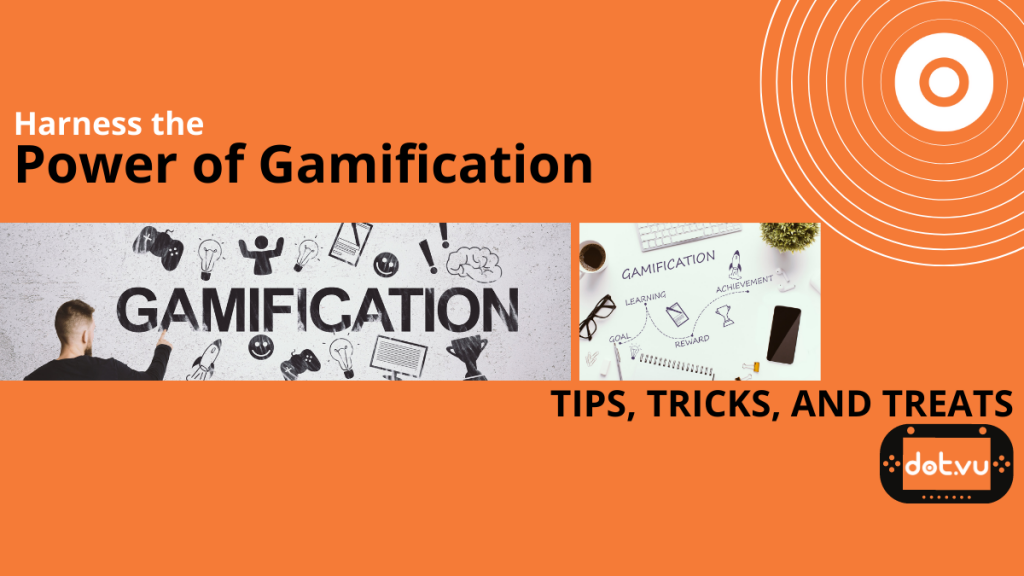 Using the Power of Gamification is a way to stand out and use the emotional high of winning to sell your products or service. Using gamification marketing in content marketing brings many opportunities for your customers to engage with your brand. And it creates opportunities for your company to promote your product or business.
The primary objective of gamification in marketing is to motivate users to complete an activity or continue doing it. Gamification is an excellent way to drive participation, loyalty, and engagement.
Now, why is that?
Customers love playing games for many reasons. Most people like to be in the driver's seat, and when playing a game people can influence their own experience. If compared to passively reading a whitepaper or blog post, it sounds a bit more fun, doesn't it?
When using a game for marketing purposes, it's usually the norm to include a prize. And, playing a game with the opportunity to win a prize stimulates our playful and competitive nature.
Customers are motivated to continue playing, not only because it's fun, but also to improve their skills and increase their chance to win.
It goes without saying that games that include both elements (are fun to play and reward the player) give your customers more value and create a good impression of your brand.
So, why is it a good idea to use the power of gamification?
Including your marketing message in a game triggers your customers interest in your brand without employing invasive marketing messages. And, by adding your advertising message to a game, you end up with a powerful tool to get your message across.
However, it can be difficult to create games without coding, a luxury, not all companies can afford. But with interactive platforms like Dot, you can create marketing games without any coding, and track your results.
Using gamification in marketing has many benefits.
High Engagement
Games are proven to deliver high engagement rates. They are excellent to increase the time spent on websites (and improve those SEO stats!) because the chance of winning a prize keeps people motivated to play further. Not to mention, the experience is memorable to the user, who may feel eager to share the results with others and on social media.
High Conversion Rates
Games are a great marketing tool because they are fun to play and often not seen as marketing. They create a positive image of your company and go a long way to influencing people's buying decisions in the future.
Permission-based
Marketing has become less product-centric and more consumer-centric in the past years. Games are permission-based, where the customers choose to opt-in and give up their contact detail to play. Customers also value more personalized marketing efforts, which the interactive experience brings.
Tips on how to implement the power of gamification in your strategy
1. Get to know your audience
Before anything else, think about your target audience and what type of games could appeal to it. It's important that the game speaks to your customers. Otherwise, you run the risk of not reaching the objectives you set for this marketing effort. Consider factors like gender, age, location, interests, and how tech-savvy your audience group is (you probably don't want to design the same game for a 20-something or a 50-something!).
2. Test out other marketing games
The best way to prepare is to try games yourself to see what's out there. What are your competitors using? What kind of marketing games have been successful? By testing out other games, you become better equipped to see what fits your brand, objectives, and target audience.
3. Give your customers something to play for
No one is going to play your game "just because." You have to motivate your customers to play with prizes like exclusive access to new products, coupons, discounts, tickets, points, badges, or something else. Find out what you want to give to obtain your customers' attention.
4. Make your results shareable
According to a paper from the University of Bologna, gamification can translate to higher customer value and participation, and significantly increase the amount spent per purchase, and the frequency of the purchase.
However, this positive relationship is associated/relies on/is linked to specific gamification mechanics being met. For example, activities that motivate customers to share content online significantly increase both amount spent and frequency of purchases.
This means actions that require users to share contents online, such as sharing badges and rewards obtained, or Facebook posts can significantly increase both amount spent and frequency of purchases.
5. Make sure your game is mobile friendly
The use of mobile has increased drastically in recent years, and when it comes to playing games, it's no exception. According to Statista, mobile game revenue worldwide in 2017 was around 40.6 billion U.S dollars.
Also, Mobile devices are the best way of reaching out to customers, according to Business Wire.

6. Keep it simple
Your marketing game will likely never be as good as the complex and advanced games available today. But that's okay; the point is to entertain your customers while generating leads, selling your product or service, and ensuring positive interactions between your customers and your company. That's why it's important to keep your game simple. If it's too complicated and your audience can't figure it out quickly, you may risk them moving on to other things (such as funny cat videos). Most of us, have moderately short attention spans, so by keeping the games short, we increase the odds of people staying focused and sticking around.
7. Measure the results of your gamified marketing goals
Make sure you measure the results, such as time spent playing the game, boost in sales, engagement, or whatever goals you set yourself for this marketing campaign. It is crucial to measure your results to improve future marketing endeavors and to figure out what works for your target audience.
8. Power of Gamification, well suited for Europe and North America
Finally, keep in mind that some markets are more receptive to marketing games than others. According to a report on the Global Gamification Market by Mordor Intelligence, North America is the biggest market, followed by Europe. The continents will likely lead the market because of their high awareness of gamification. However, Asia-Pacific, Latin America, Middle-East, and Africa will probably experience an increase in growth soon, according to P&S Market Research.
Want to give it a go?
We've made it easy for you to try out the power of gamification in your marketing with a simple Hat Shuffle Game! To play the Hat Shuffle Game – you try to spot which hat is hiding the prize and if you get it right five times, you have a chance to win a prize! Also, feel free to check out our blog post on branded marketing games to learn more about gamified experiences.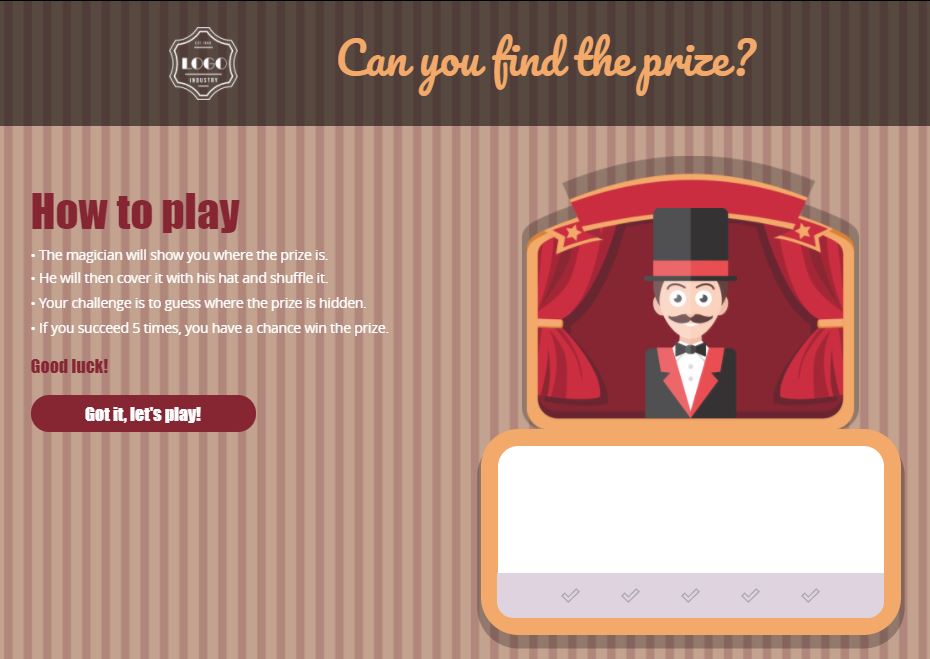 Subscribe to our blog!
---