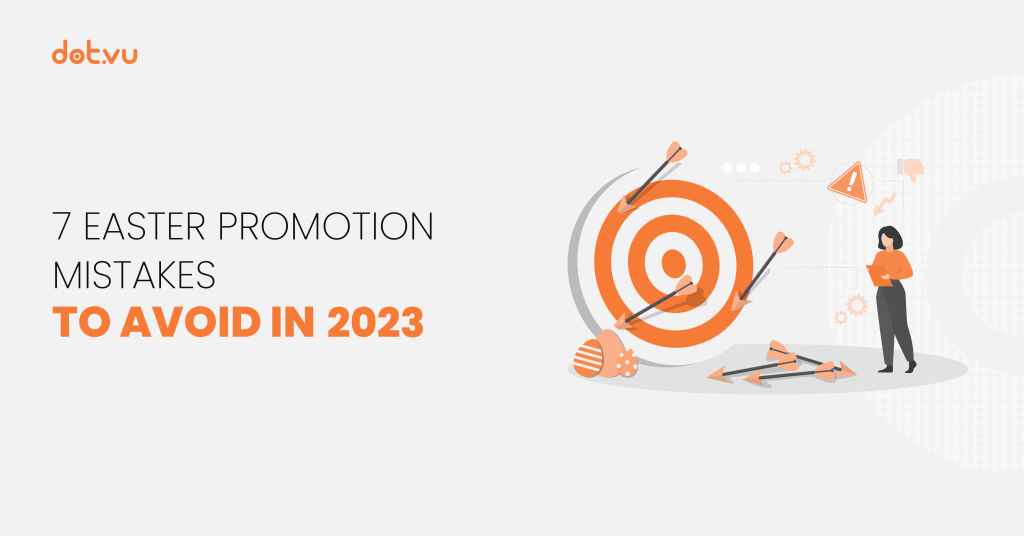 Easter is a busy time for most companies. Like every other holiday season, Easter provides a perfect opportunity to increase leads and sales. However, crafting a successful seasonal marketing strategy can be tricky. Offering lower prices is no longer enough as online consumers know how to find the best exclusive deals and discounts.
We have summarized the seven most common Easter promotion mistakes marketers make in their holiday campaigns. Make sure to avoid these mistakes, as they could ruin your sales. We hope this blog post fuels your inspiration to create a seasonal marketing campaign that converts.
What Easter promotion mistakes to avoid in 2023?
1. Assuming that Easter does not apply to your company
Companies in the food industry are best suited to launch Easter-related products. Nonetheless, your organization can come up with a variety of ideas to spread some positivity. Easter spending extends beyond the food and beverage manufacturing business. The options are limitless. You can create an Easter competition, send special wishes to your customers, release exclusive deals, and many more. It is not essential to sell chocolate bunnies and candies to improve profits during the Easter holidays.
Creating a targeted landing page with unique offers and discounts will attract audiences. You can decorate your website to reflect the mood of Easter. To stay in front of your competitors, we recommend implementing these Interactive Easter marketing ideas. This would engage your visitors to a greater extent. As a result, they will associate your brand with memorable experiences. 
2. Targeting the wrong audience
Not everyone celebrates Easter. After all, Easter is one of the principal holidays of Christianity. Therefore, you should concentrate your efforts on targeting the right audience. Sending emails or crafting ads for the wrong target group will cost you money and time.
Having mentioned emails and target audience, another marketing mistake during Easter is neglecting your email strategy. Email is one of the most effective ways to convert and increase revenue. In fact, online customers who received an email offer spend 138% more. Implementing an email marketing campaign during Easter can increase your profitability. To fully leverage this strategy, segment your email lists, start your promotion early, and don't forget to adapt your text to match the mood of the holiday.
3. Not planning for the influx of orders and traffic
Holidays usually bring higher traffic to your website. Thus, the volume of orders increases as well. Is your company prepared for this situation?
Before getting started on your plan, it is a clever idea to check your analytics from last year and discover your strengths and weaknesses. This analysis will help you forecast the number of orders, the increase in traffic, and delivery time for Easter 2023.
Many customers will leave if your website crashes due to the large volume of visitors. But we don't want to lose revenue during Easter. Therefore, it is important to confirm that your website is ready for a surge of high traffic. The first thing you can do is a Load Test. It will show you whether your servers have enough capacity to manage the influx of traffic. The second thing to consider is upgrading to a better host. The next step is to perform a security check to make sure your customers are protected. Finally, improve speed by using services like a global CDN. It is a crucial step as even just a few seconds' page load delay can push your visitors away.
To cope with the orders, you need to make sure to have enough inventory, packing materials, and workers.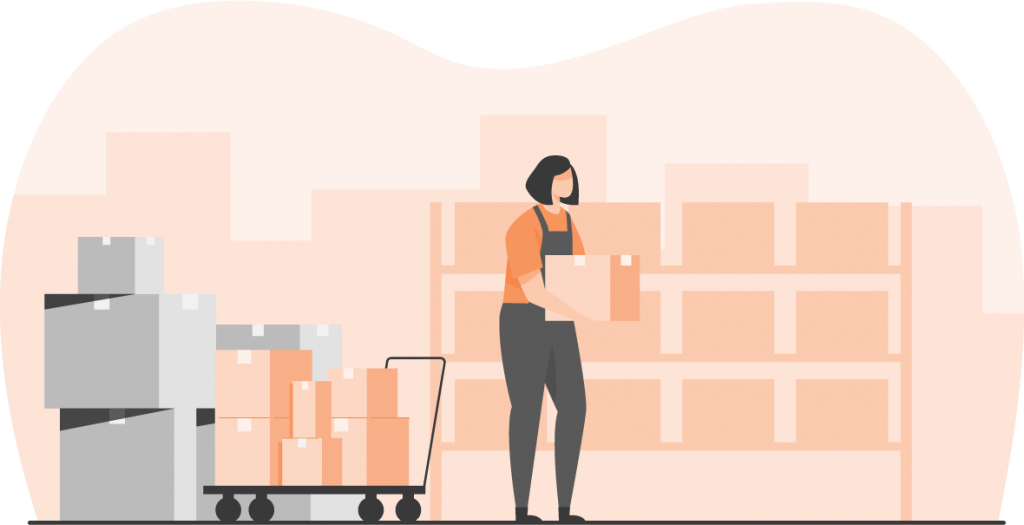 4. Poor customer service
Bad customer service is one of the biggest turn-offs. In fact, an astonishing 96% of consumers would switch to a competitor because of bad service. Creating a Frequently Asked Question page can answer your visitors' basic questions. But if they can't find what they are looking for, then they might want to contact you. In this case, providing a live chat and support systems will enhance the customer experience.
It is crucial to provide quality customer service during Easter, as higher traffic means more potential buyers who might need your help. Holiday shopping can be stressful, so customers might have more questions than usual. Make sure to have enough customer service representatives and automated messages when your team is not available.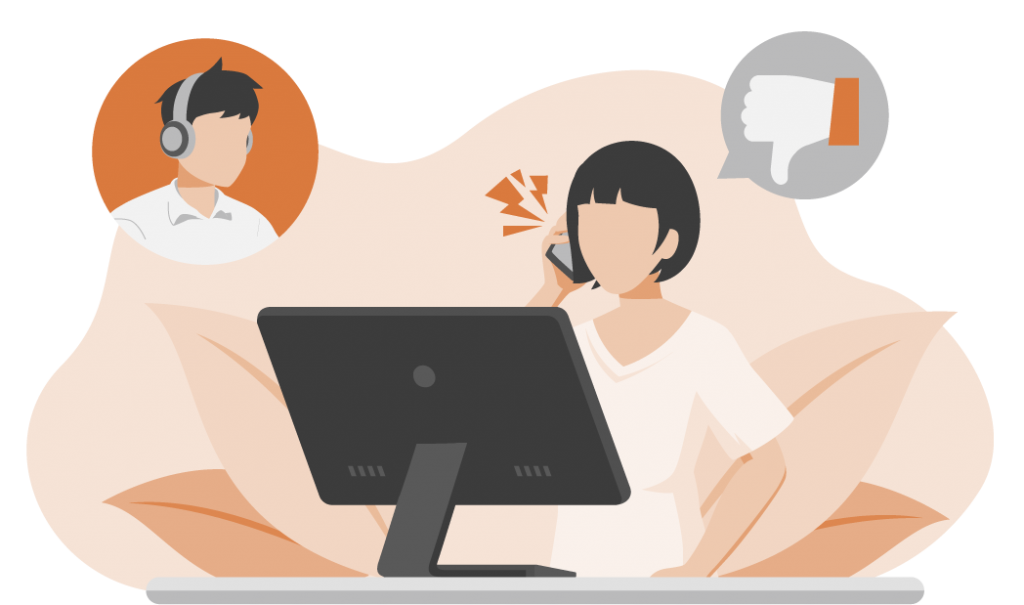 5. Not investing in paid advertising
Paid advertising is an efficient way to reach both new and existing customers. Avoid the mistake of not investing in paid advertising during Easter, as it could cause you to lose potential customers. However, keep in mind that you must plan the campaign weeks or months ahead. Scheduling the ads at the last minute might affect the outcome in a negative way. Consumers are particularly influenced by seasonal products and promotions during the holiday season. Furthermore, around 75% of young shoppers are intending to increase their spending during Easter on mobile devices. This provides you with the perfect opportunity to increase your Easter campaign return on investment.
To increase sales, you can use remarketing, which will allow you to target previous website visitors. Remarketing ads encourage your audience to complete their purchases and thus increase your revenue.
6. Poor eCommerce checkout service and customer experience
To increase your chances of receiving orders, make sure to provide a seamless checkout experience. In our fast-paced world, people expect a frictionless checkout. Wasting their time will dissuade your visitors from making a purchase. A high rate of card abandonment will affect your Easter campaign.
To ensure a seamless checkout experience, forget about dividing the process into several steps. As this requires more time to complete the purchase, a part of your visitors will change their minds. Therefore, we suggest you opt for a One Page Checkout. In addition, developing an autocomplete feature for your buyers will improve their user experience. Finally, we recommend you allow customers to complete their purchases without registering.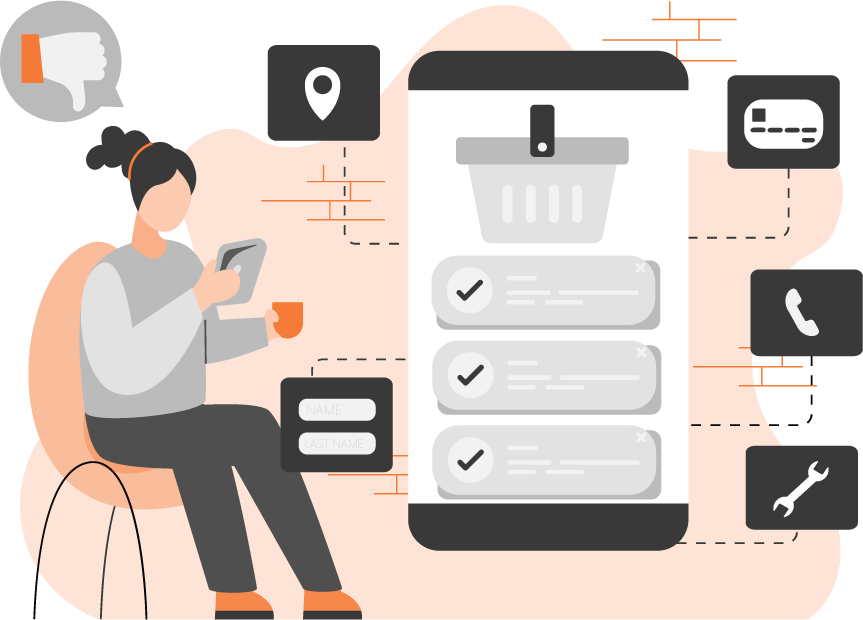 7. Ignoring Social Media Channels
Social media holiday posts are a valuable content format as they have emotional appeal. Easter provides emotional touchpoints with your customers. Sharing beautiful visuals, holiday wishes and intriguing facts can improve engagement and thus customer loyalty. Using festive hashtags, asking relevant questions, and running giveaways can further improve your social media presence during the Easter season.
Establishing social media presence during Easter shows your customers that you care about them.
Do you avoid these Easter promotion mistakes in your holiday marketing?
Avoiding the above-mentioned Easter promotion mistakes will elevate your digital holiday strategy. Easter is an excellent opportunity to boost profitability. Cutting prices is no longer sufficient to set you apart from the competition. During holiday seasons, your customers expect a seamless user experience in your eCommerce shop, fast product delivery, and quick response time when they have questions or doubts. Therefore, short staffing on order handling and customer service would disappoint consumers. Remarketing and targeted emails will encourage purchases. As the last step to boost customer loyalty, we suggest you decorate your landing pages to match the mood of the holiday and establish an Easter-themed social media presence with engaging opportunities.
Are you ready to craft the perfect Easter marketing campaign using a single customizable template? Create a free account on Dot.vu and try any of our templates!
---
Other articles you might be interested in:
---