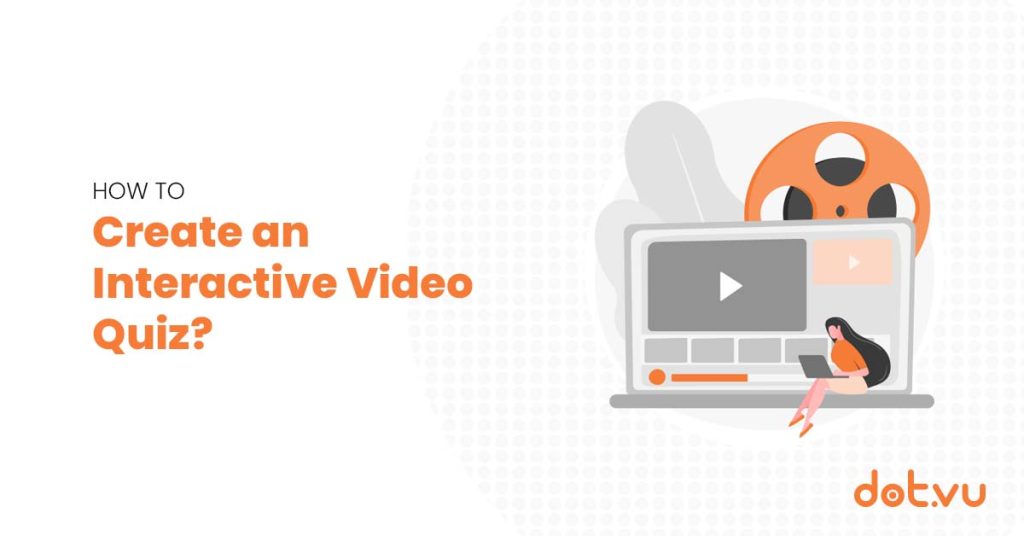 Over the past few years, video marketing has become substantially popular. However, the emergence of new technologies has also initiated a new version of video marketing – Interactive Videos are now widely popular amongst marketers. We will see a significant rise in the world of Interactive Videos in the next few years. Particularly, 87,7% of businesses noted growth in online sales after incorporating Interactive Video into their sales strategy. Interactive Videos such as Shoppable Videos, Branching Videos, Interactive Video Quiz, and others can be a great way to increase awareness and engagement, create more leads, and boost sales.
Are you ready to get started with Interactive Videos? In this blog post, you will learn how to create an Interactive Video Quiz!
What is an Interactive Video Quiz?
An Interactive Video Quiz is a powerful combination of two engaging content formats: a video and a quiz. The video pauses at preselected time intervals, displaying a question. Viewers must answer the question to keep watching.
This Interactive Experience type is perfect for educating your audience. In fact, more than 90% of marketers claim videos have helped users understand their products or services. Moreover, an Interactive Video Quiz can also provide your audience with the correct answers right after the question or quiz ends.
Customers tend to lose interest quickly. Most only get past the first few seconds of a video. That is where Interactive Video Quizzes come in to encourage the audience to pay close attention to the content and engage with it. As a result, you will improve message retention and memory.
On top of that, with Interactive Video, you can track every answer to understand your audience better. You can also use these insights to personalize your marketing activities, such as sending targeted emails, addressing your customer personally.
Related: What is an Interactive Video?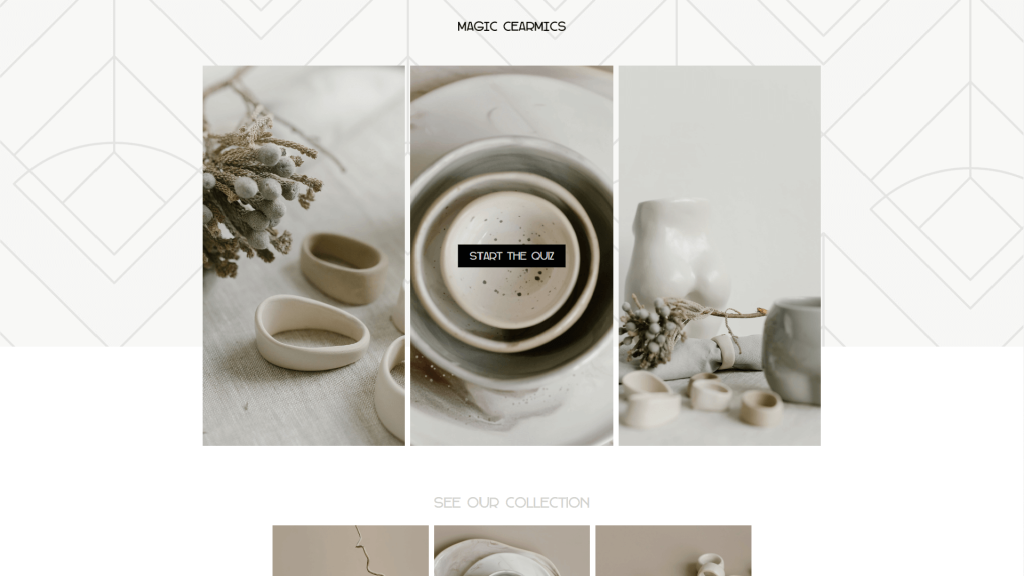 Benefits of using an Interactive Video Quiz
Making Interactive Video Quizzes a part of your marketing strategy pays off. Here are the main benefits:
1. Increase time spent with your brand
Videos are, by default, more captivating than text. Incorporating questions in your videos will only add to that, increasing the average time on page. As a result, visitors will spend more time with your online content and, thus, your brand.
2. Educate visitors about your company
When people watch a video, they learn a lot. However, their knowledge might fade with time. After all, we consume large amounts of information every day. Nonetheless, when you interrupt viewers with questions, you encourage them to use their observation skills and pay complete attention. As a result, they remember much more. Therefore, Interactive Video Quizzes are a great tool for educating your audience about your company, products, or services.
3. Boost customer engagement
The combination of a video and a quiz keeps viewers focused. They are no longer passive readers, lost in thousands of words. Therefore, you boost customer engagement.
8 steps to create an Interactive Video Quiz
1. Define goals/objectives
Before you get started on your Interactive Video Quiz, you have to define your Interactive Content objectives. Here are some goals you might be pursuing:
Increasing customer engagement
Boosting sales
Educating your audience
Training your employees
Creating a viral video that will enhance awareness
Making a tutorial
Essentially, take some time to plan your goals and objectives for your Interactive Video Quiz and write your strategy down! Keep in mind that your objectives can influence deciding factors of your campaign, such as your video layout and structure.
Interactive Video Quizzes are great for educating. Thus, you can enhance your gamification in corporate training strategy with this Interactive Experience type.
2. Determine your target group
After you have planned your goals and objectives, it is crucial to determine whom you are targeting. Addressing your personalized message and information to your key target audience and prompting your marketing efforts toward the right target audience can prevent the whole campaign from failing. Thus, do thorough research and find the best approach on where and how to resonate with a key target group.
Remember that you can use Interactive Video Quizzes for internal training. Therefore, your target audience can be your employees. Explore the best HR practices to learn more about the role of Interactive Content in corporate onboarding.
3. Plan out your content
After establishing your goals and target audience, you are ready to start planning your content. First, start by deciding the location and duration of your Interactive Video Quiz. Where do you want to embed the Interactive Video Quiz? For how long will you keep the campaign running? Depending on whether your campaign is going to be seasonal or short-term, it can influence the content and quiz theme.
Once you have figured out factors about time and location, you are ready to start outlining a storyline and thinking about the quiz questions and answers.
Pro tip: Avoid overwhelming your audience. Pick only a few simple questions throughout the video. It is also a time to keep your objectives and target group in mind. So, remember the appropriate storyline and messaging. The content should be a magnet that leads your customers to the right decision.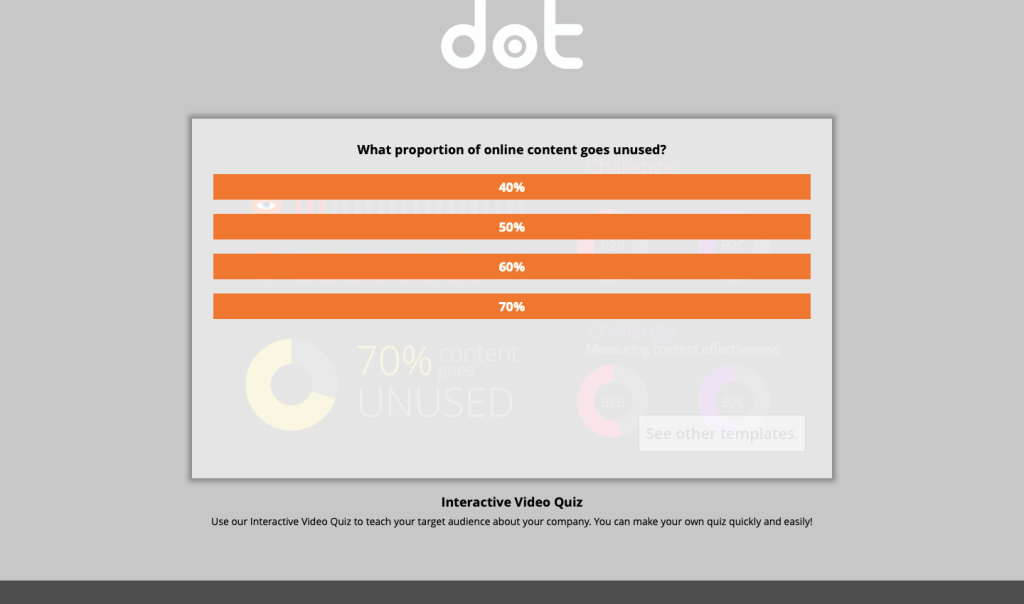 4. Design a mockup
A mockup draws out the layout or wireframe of your Interactive Content's concept. Thus, you can visualize your previously prepared storyline and figure out the location spots where you will insert a quiz and how you will position it within the frame. This will help you save time in the further design process to focus on your visual design instead of structuring the concept.
5. Create the video
Finally, with all the planning being done, it is time to create your Interactive Video Quiz. Set up your video and the quiz questions. Based on your previously created mockup, you can decide if you will show the answers to the quiz right away or after the quiz is done.
You can make the video from scratch or find an Interactive Video software. Our Interactive Content platform has ready-to-be-customized templates you can use. Explore our marketplace: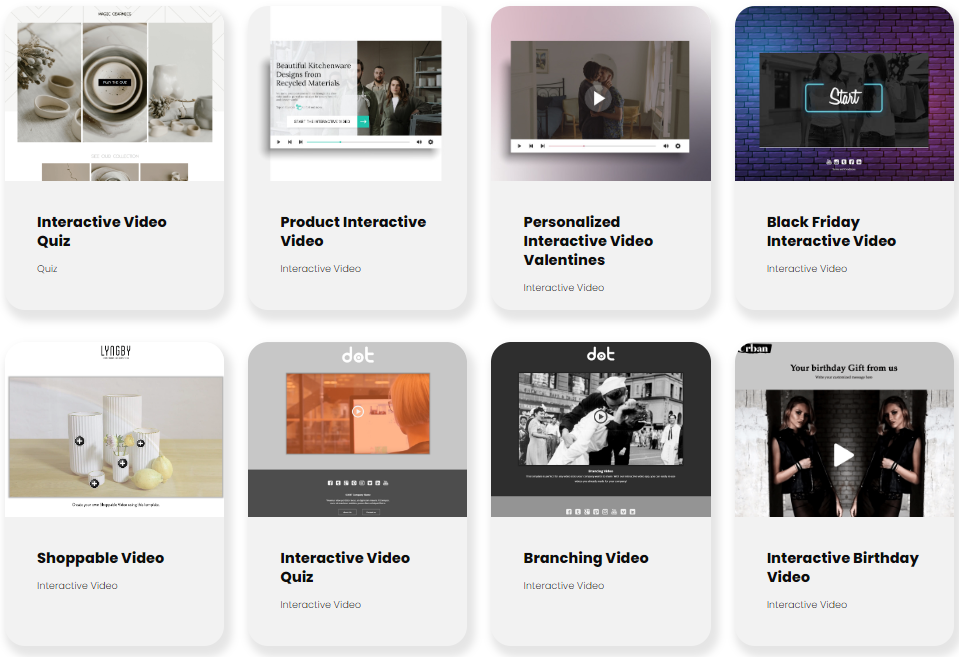 Once everything is set up, you are almost done with publishing your Interactive Video Quiz.
6. Set up integrations
Lastly, before publishing, remember to set up integrations with other third-party apps like Hubspot, Mailchimp, Pardot, etc., which will help enhance the functionality of your experience. You can also enable Google Analytics or other data collection software, which will help you collect zero& first-party data to gain insights into your customers' behavior. Remember to determine and set up the relevant KPIs to analyze and compare the data later and track your campaign's performance.
7. Publish and promote
When you publish your Interactive Video Quiz, remember to add the following elements to optimize your SEO:
metadata
meta title
meta description
a focus keyphrase
In addition, make sure that you have thoroughly researched the best time and place to publish your Interactive Video Quiz. Do you want to insert it on a specific landing page, on your website, or post it on your social media? Make sure you place your content in the right place and time where your customer will find it!
After hitting the publish button, ensure that your content is noticed by your customers and is promoted in the best possible way! Consider promoting it through owned or/and shared (organic and paid) media content. Remember to include a call to action!
Related: How to promote your Interactive Content to boost results?
8. Evaluate and optimize
After your Interactive Video Quiz campaign is live, make sure to follow up on your set KPIs and reflect upon them. This will help improve your future campaigns and help to personalize your email marketing. In other words, make sure to utilize the collected data to the fullest!
Related: How to measure the success of Interactive Content (10 metrics)
Create your engaging Interactive Video Quiz today!
It is time to optimize your video marketing efforts with an Interactive Video Quiz, which will help you boost your viewer engagement and significantly increase conversions!
Making an Interactive Video Quiz with Dot.vu is straightforward. Create a free account and try out a template!
---