Are you looking for innovative and interactive Cyber Monday Marketing ideas? Ideas that will make you stand out and boost your sales? Then, you are in the right place!
As busiest shopping days are on their way, online marketers are make-ready with their seasonal marketing campaigns to fit perfectly with customers' needs. Thus, starting with Thanksgiving, Cyber Week is kicking off. And for five consecutive days, companies like Amazon and Dyson, offer massive discounts to customers. These special deals usually end on Monday – known as Cyber Monday. In this blog post, you can find more interesting information about Cyber Monday and what Interactive Marketing Ideas you can use to increase your sales.
What is Cyber Monday?
So, what is the fuss about Cyber Monday you might ask? Well, Cyber Monday was first used in the e-commerce community during the 2005 holiday season. It was based on research conducted by the National Retail Federation (NRF). They stated that one of the biggest shopping days of the year was the Monday after Thanksgiving. Although it is not the biggest profitable holiday as Singles' Day in China (that takes the cake with $ 139 billion). Cyber Monday is still one of the biggest events on the retail calendar. Created by businesses to encourage people to shop online. No crowds, no rush, no battles for a parking place, no headache, and most importantly – no Karen! What can be more perfect than that, right? Also, Mondays tend to be stressful, and buying stuff is scientifically proven to help you feel better on a Monday.

Related: 9 gamified Singles' Day Marketing campaigns (with great examples)
Why consider Interactive Experiences for your Cyber Monday Marketing ideas?
According to data from Adobe Digital Economy Index, in 2021, consumers spent $ 10.7 billion in the US only. 1.4% less than the previous year but still $ 1.8 billion more than what consumers spent on Black Friday. That is why it is a period of great opportunities to increase profits, to attract and gain new customers, and keep the old ones loyal.
As customers are looking forward to spending their money, your goal is to help them and make their shopping experience as exciting as possible. So, if you are a business or brand selling products or services online, now is the time to start thinking about your Cyber Monday marketing strategy that should be more competitive than ever. At Dot.vu we have gathered several Interactive Experiences. Experiences that will not only strengthen your brand image and spread brand awareness but will also boost your sales and help you be on top of competitors.
Related: Black Friday Marketing: 8 outstanding ideas to boost sales!
Interactive Cyber Monday marketing ideas to promote your deals
In order to get people more engaged with your product and therefore improve the user experience, you can try creating memorable Interactive Experiences with customizable templates on our Interactive Content Platform. Here are some examples that would be interesting for you!
1. Product Recommender
One of the most impressive advantages of using a Product Recommender is, of course, boosting sales. That is why lots of eCommerce companies are trying to personalize their customers buying journey by recommending products that are most relevant to them. Therefore, this aspect will help them improve customers' shopping experience and customer satisfaction. And as a result it will lead to better engagement, higher conversions, and reduced cart abandonment.
On top of that, using Product Recommendations will also help you gather valuable insights about your potential customers. Therefore, you can make better recommendations based on bestselling products, trending products, or the most viewed products.
Additionally, you can implement with Product Recommender another Guided Selling experience like the Gift Finder. As many shoppers are looking for Christmas presents or any other gifts on sale for their family and loved ones. Therefore, you have the amazing opportunity to integrate features like customization and personalization, to truly give unique product recommendations this Cyber Monday sale.
2. Cyber Monday Hourly Surprises
Another must-have this Cyber week is the Hourly Surprises Campaign – an online landing page that releases exceptional deals, offers, and discounts every hour on a specific day. The advantage of this feature is, that your customers are driven to check your website every hour for the fear of missing out. An aspect that will not only increase your conversion rates but will also boost your sales if providing the products your customers really want.
Moreover, you can use your Hourly Surprises campaign combined with a sale at your physical store as another strategy to increase sales. This way, you can use your Hourly Surprises campaign to capture people's attention online and tempt them to visit your physical store for more deals.
3. Marketing Games
All marketers are looking for new and innovative ways to reach their target audience. But with consumers that are sick and tired of traditional online advertising, this has become increasingly challenging. That is why by using branded marketing games as a digital marketing strategy, you can provide a unique user experience that will make your company stand out from your competitors.
Use games to provide your customers with fresh and engaging content. Keep on delighting them with gamified campaigns and increase brand loyalty. Either offering crazily amazing deals or extra discounts, it is up to you. As long as you keep your potential customers entertained and hungry for more.
4. Interactive Flipbook
If you want to stand out from the crowd this Cyber Monday and promote your products differently, then Interactive Flipbook is your go-to choice. As an Interactive Experience, Interactive Flipbook allows you to convert PDFs and documents into highly engaging online content. A flipbook is an interactive version of static documents or books that you can publish on your website. Visitors can flip through the pages digitally as if it was a physical book. Also, you can add Quizzes, Marketing Games, Assessments, Interactive Videos, and other interactive elements to your flipbook. In order to amaze and entertain your customers in the best ways possible. Highlight your promotions that should not be missed out on by using Interactive Content. So, you can boost customer engagement and provide the best user experience!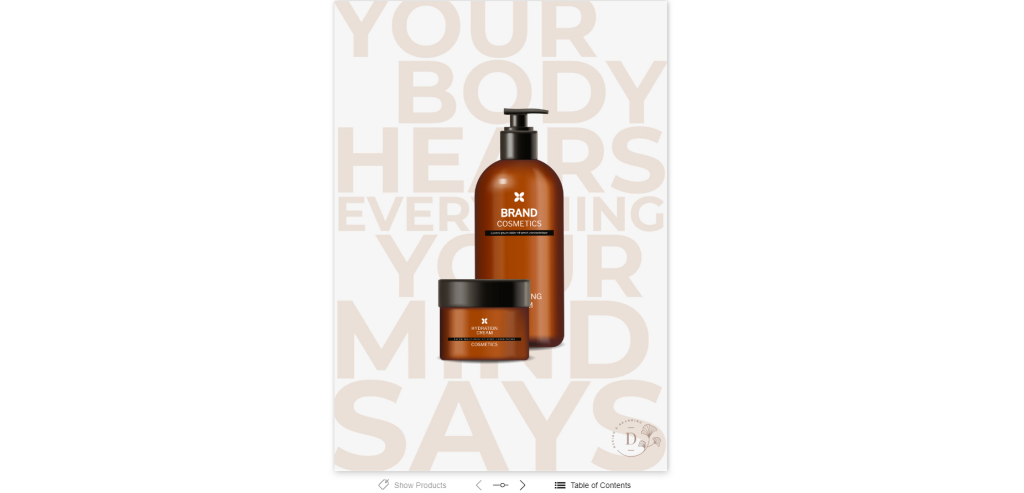 5. Social Interactive Content
Are you looking for a newer way to entertain and engage your audience this Cyber Monday sale? Then Social Interactive Content might be your solution. With Social Interactive Content, you are essentially merging Interactive Content with a social dimension. It requires customers to share the experience with their friends – much like referral marketing. First of all, you give your audience the possibility to customize, personalize and share their social interactive content with their family and friends. And secondly, by allowing people to share your Cyber Monday exclusive deals you can attract potential customers that have an interest in what you are selling.
6. Interactive Shoppable Video
Finally, the Cyber Monday Marketing strategy that can help you generate higher sales is an interactive Shoppable Video. A Shoppable Video is an Interactive Video that features products. It uses embedded links to enable viewers to click and purchase those products instantly without leaving the video. The more creatively engaging your shopping videos are, the more customers will click on them. As a result you will get higher click-through rates and engagement. Also, it's rather simple to create one just by using any existing product video of your store, where, for instance, your products are displayed. Therefore, by adding a layer of interactivity using Dot.vu you give your audience the possibility to buy those products with Cyber Monday exclusive deals.
Strengthen your Cyber Monday marketing strategy with these spectacular Interactive Experiences!
We truly hope that these Cyber Monday Marketing ideas will find you before the shopping season starts. Therefore, you have time to prepare and adjust your marketing strategies accordingly.
Try to implement these Interactive Experiences in your business model to provide the best user experience, and bring more value to your customers. Not only will it differentiate you from your competitors, but it will also help you strengthen your brand identity, increase brand awareness, and further boost your sales.
All provided examples were created with templates available in the marketplace on Dot.vu. Whether you need to create interactive campaigns for this Cyber Monday or any other Seasonal Marketing Campaign. Do not hesitate to explore our numerous amazing templates. 
---
Other articles you might be interested in:
---