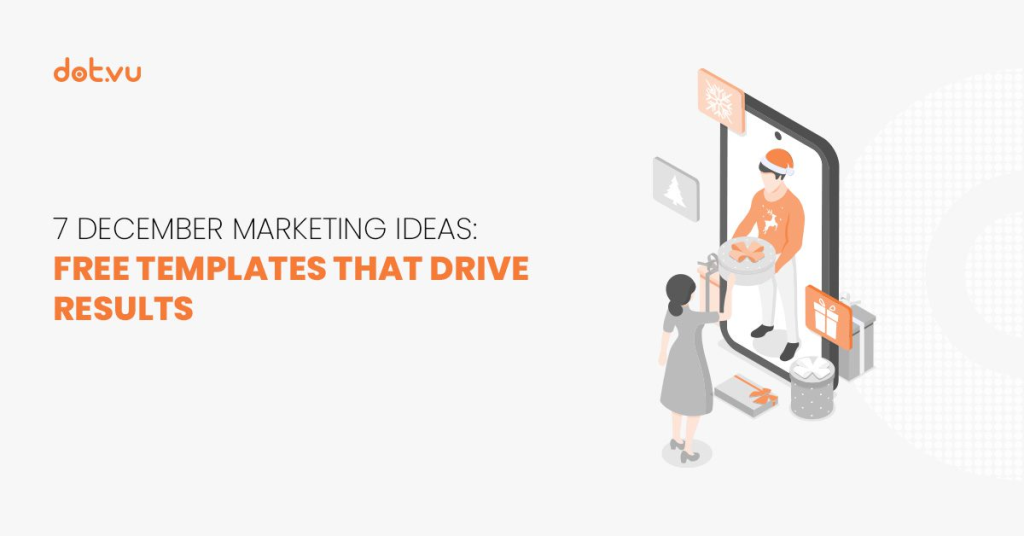 Looking to end the year on a high note? Embrace the festive spirit with December marketing ideas that will bring a sparkle to your online sales!
With the year coming to a close and the holiday season in full swing, businesses are gearing up to make the most of this time. December presents a unique opportunity to showcase your brand's brilliance, spread joy, and boost your revenue. The digital world offers endless possibilities to create unforgettable experiences for your customers, and it's time to harness that magic to succeed in your online sales!
As the holiday season approaches, keep in mind that shoppers seek more than just great deals; they crave unforgettable experiences. Research shows that online holiday sales are expected to grow by 11-15% year-over-year. So, consider adding fun Interactive Content into your holiday marketing strategy to stand out from your competition!
Table of content:
What is Interactive Content?
Interactive Content is a digital material that actively engages users, enabling them to participate, make choices, and have personalized experiences.
Unlike traditional static content, Interactive Content allows users to become active participants rather than passive observers. It empowers brands and creators to create more immersive and memorable experiences, fostering a deeper connection with their audience. As a result, Interactive Content has become an increasingly valuable tool for businesses and marketers seeking to captivate and connect with their target audience virtually.
Related: What is Interactive Content
How to sleigh your online sales
1. Embrace the festive spirit
Before we delve into the profitable marketing ideas for December, let's liven up your digital space with a touch of lively charm! Spruce up your website and social media profiles with vibrant decorations, and cheerful visuals. Captivate your audience's hearts by weaving holiday-themed content that resonates with their emotions. This is the time to create an enchanting online winter wonderland that will make your visitors feel warm, fuzzy, and ready to shop till they drop!
2. Offer irresistible holiday promotions
The magic word that gets everyone excited during the holidays? "SALE!" 'Tis the season of giving, so why not give your customers a reason to shop with you? Roll out the red carpet of limited-time holiday discounts and deals. Introduce specially curated product bundles and gift sets that will leave everyone impressed! And, to reward your loyal customers, introduce a loyalty program that keeps them coming back for more.
Pro tip: Boost engagement by including Marketing Games where customers can play to win exclusive discounts and deals.
3. Optimize your website for a seamless shopping experience
There's nothing more frustrating than a slow-loading website, especially when customers are dashing through their holiday shopping lists. Ensure that your online store is optimized for speed to reduce bounce rates and increase conversions. Also, remember that holiday shoppers are on the go, so make sure your website offers a delightful mobile-friendly shopping experience. Lastly, streamline the checkout process for a seamless and efficient experience, just like a well-oiled machine!
4. Implement Interactive Content
As the digital landscape evolves, so do the expectations of online shoppers. It's time to level up your marketing game with Interactive Experiences that delights and engages your audience. Picture an Online Advent Calendar that unveils delightful surprises each day, leaving your customers eager to come back for more. Or, imagine an Interactive Flipbook showcasing your holiday catalog, allowing them to explore and discover your products with a magical flip of a digital page.
But we're not stopping there! Don't forget the fun and excitement of Marketing Games, quizzes, and Shoppable Videos that turn the shopping journey into a joyful experience. Engage your customers in a virtual adventure as they interact with your brand and discover the magic of the December.
So, get ready, grab a warm beverage, and let's embark on a journey full of marketing ideas for December that will leave your customers delighted and your sales soaring. Let the countdown to a successful December begin!
7 December marketing ideas + FREE templates
1. Online Advent Calendars
Create an Online Advent Calendar that offers a delightful surprise each day leading up to the holidays. By encouraging visitors to check back daily, you not only build anticipation but also increase the likelihood of repeated visits to your website. As they unwrap a new treat each day, they'll feel like they're embarking on a joyous journey with your brand throughout December.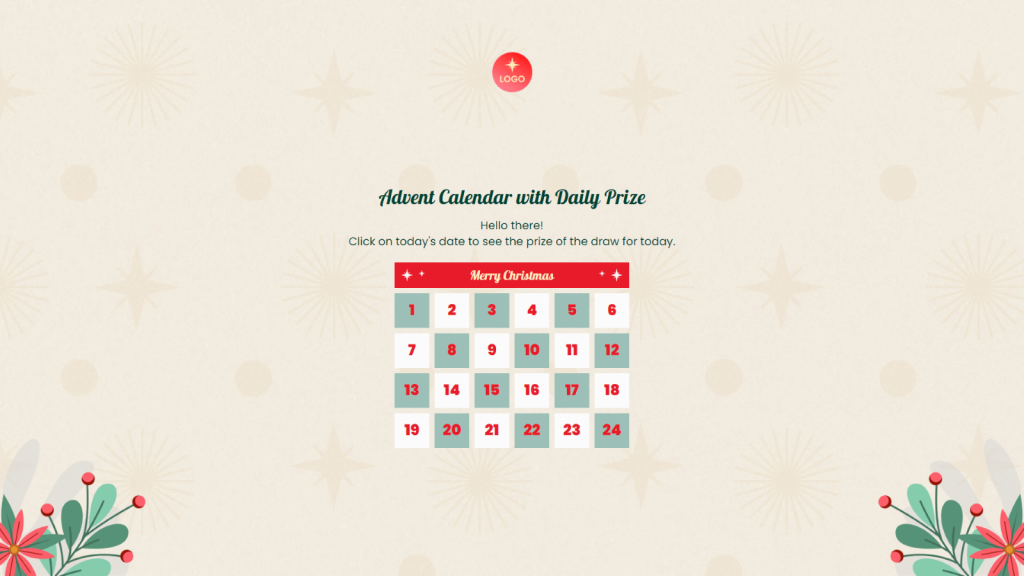 Related: Acheive amazing results with an Online Advent Calendar template
2. Interactive Flipbooks
Ditch the static product catalogs and embrace an Interactive Flipbook that takes your customers on a captivating visual journey. Allow them to flip through the digital pages, zoom in on products, and click for more details. This immersive experience creates a sense of exploration and discovery, making shopping on your website an exciting adventure.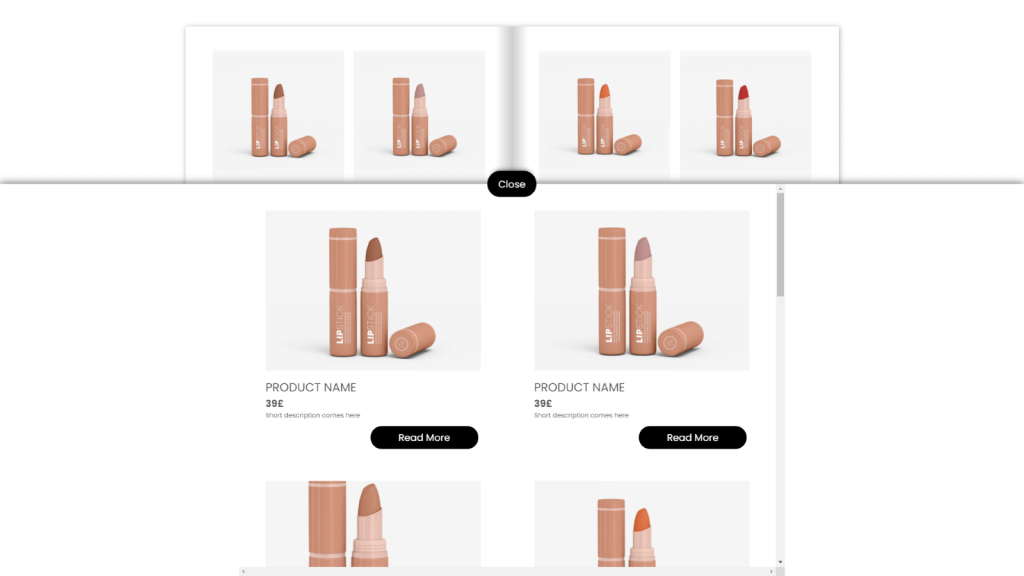 Related: 5 Reasons why you should publish an Interactive Magazine
3. Guided Selling
A well-designed Guided Selling tool acts as a virtual shopping assistant, helping customers find the perfect gifts effortlessly. By asking a series of questions about the recipient's preferences and interests, you provide personalized gift recommendations tailored to their unique tastes. This level of personalization can make all the difference in turning a casual browser into a happy customer.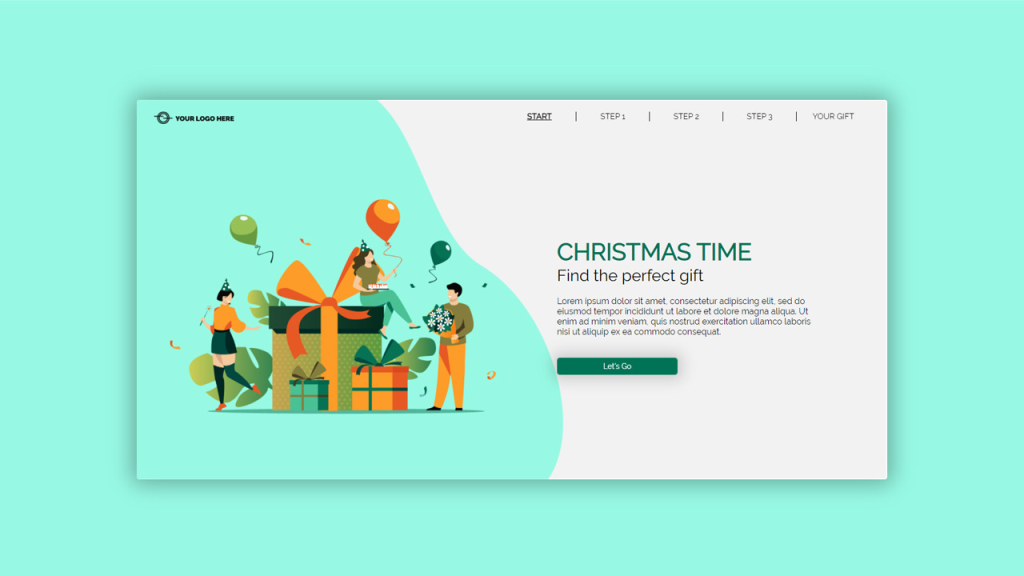 Related: 12 Outstanding interactive holiday gift guide examples
4. Marketing Games
Gamification adds a playful element to your marketing efforts and fosters a deeper connection with your audience. Whether it's holiday-themed puzzles, dice games, or spin-the-wheel promotions, Marketing Games entice visitors to participate and win rewards. The sense of accomplishment and excitement associated with winning can leave a positive impression of your brand and encourage further engagement.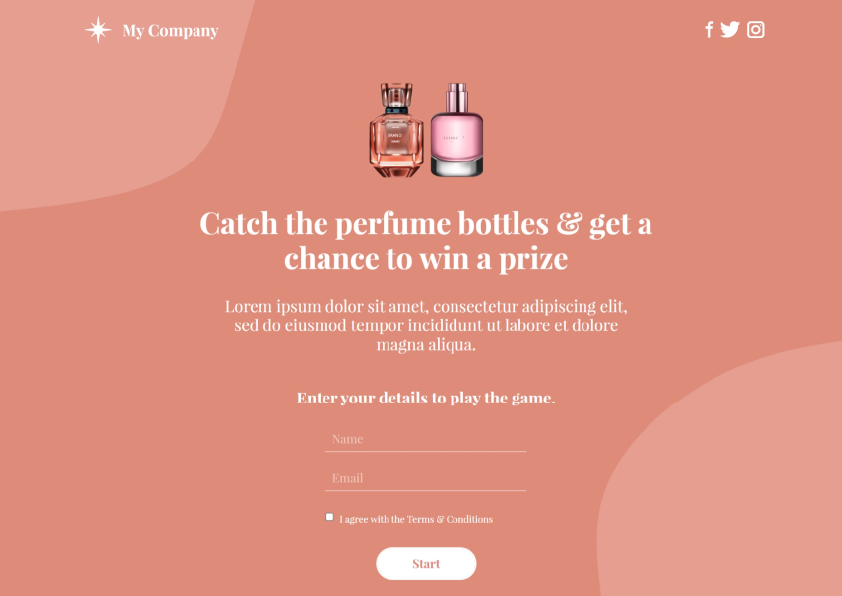 Related: Explore Christmas gamification in 2023
5. Interactive Quizzes
The power of an Interactive Quiz goes beyond mere entertainment—it's an opportunity to engage your audience while rewarding them with delightful surprises! Quizzes are not only fun but also an excellent way to educate your customers about your products or services. Adding this engaging experience to your December marketing strategy creates a sense of anticipation, encouraging them to return daily for more chances to win.
Pro tip: Create a December holiday nostalgia quiz, focusing on historical significance and cherished traditions to engage customers.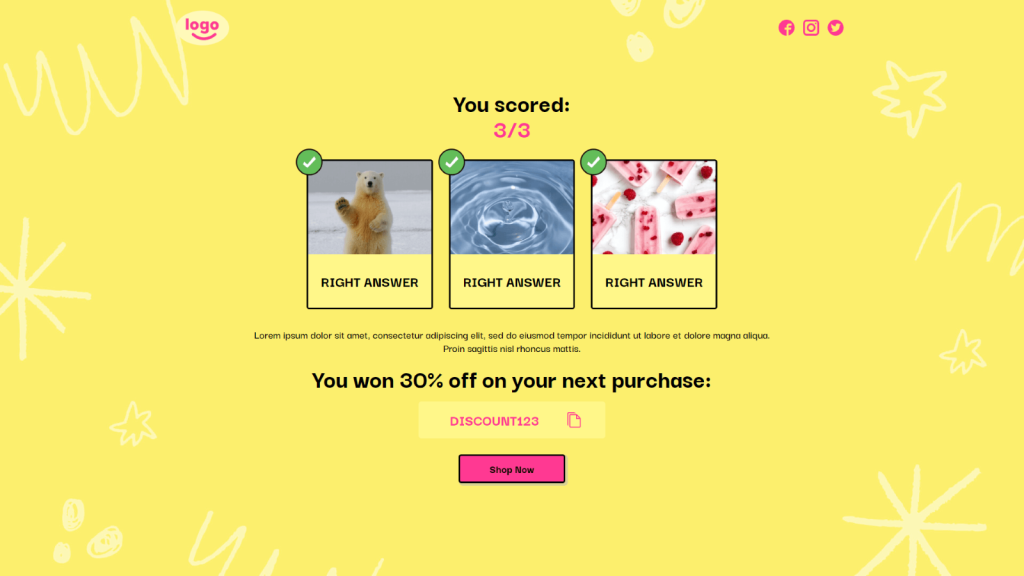 Related: How to use quizzes for effective lead generation
6. Shoppable Videos
Videos are already a powerful medium for storytelling, but Shoppable Videos take it a step further. Showcase your products in action and allow viewers to click on items within the video to view more details or make an immediate purchase. Shoppable Videos create a seamless path to purchase, reducing friction and increasing the likelihood of conversions.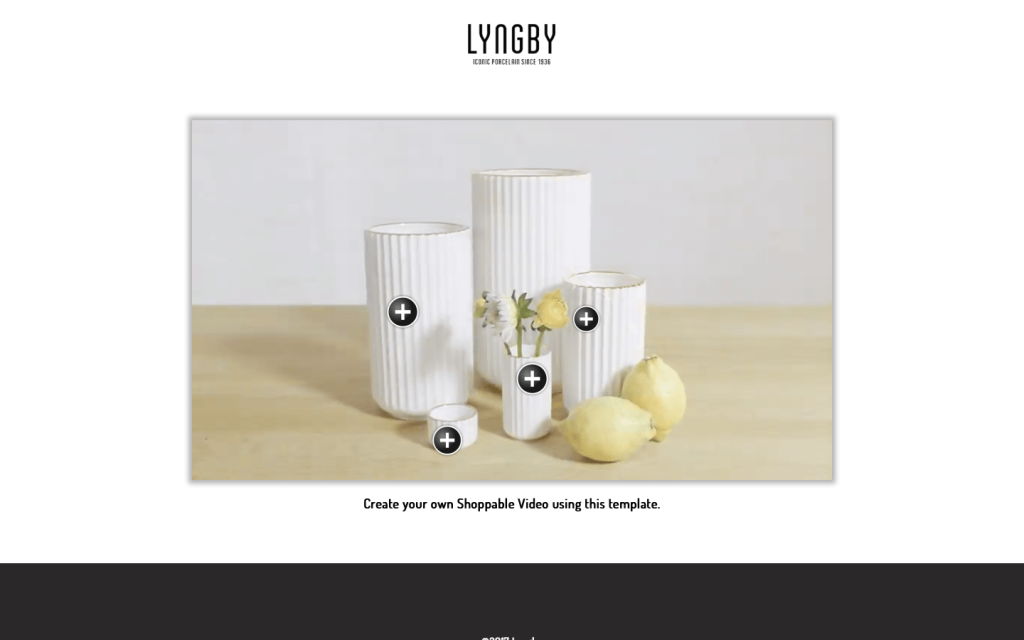 Related: How to create a killer Shoppable Video
7. Hourly Surprises
Take the joy of holiday surprises to the next level by offering Hourly Surprises on your website or social media channels. Set up a special countdown clock that reveals new surprises, exclusive deals, or limited-time offers every hour.
The Hourly Surprises could include flash sales, bonus gifts with purchases, or even secret coupon codes. The element of surprise not only keeps customers engaged but also fosters a sense of urgency, prompting them to act quickly to snag the deals before they disappear like melting snowflakes.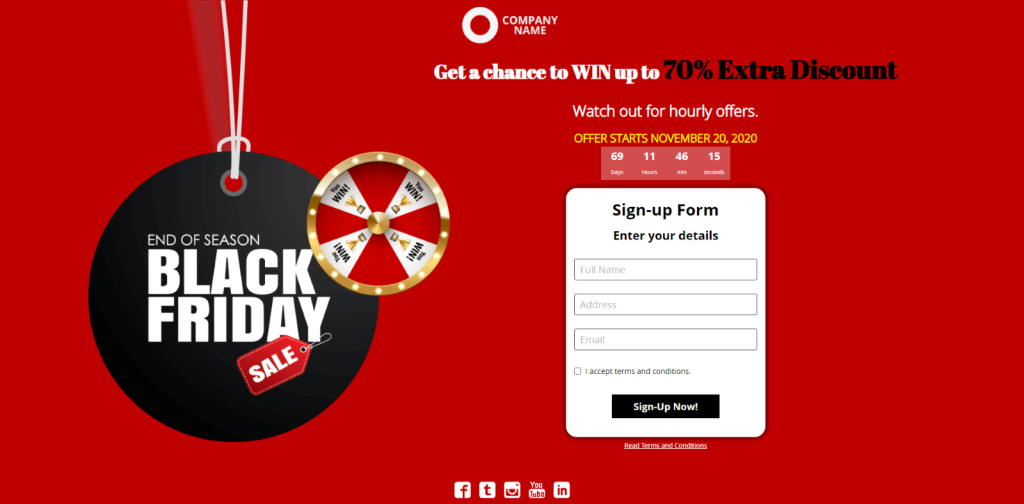 Related: 10 FOMO marketing examples you need to try today
Ready to sleigh your online sales?
With these December marketing ideas and strategies, you're now equipped to boost your online sales and deliver an exceptional holiday experience to your customers.
As the days draw nearer to the cherished celebrations, remember that it's not just about making sales, but also about making meaningful connections with your customers. Infuse your marketing efforts with creativity and personalized experiences. This approach will foster deep connections with your customers, leading to lasting brand loyalty beyond the holiday season.
Dot.vu is a global leading Interactive Content platform with a range of tools and over 300+ templates that allow businesses to create engaging and personalized experiences for their customers. To get started, sign up for a free account today and try out any of the templates above for free!
---
---