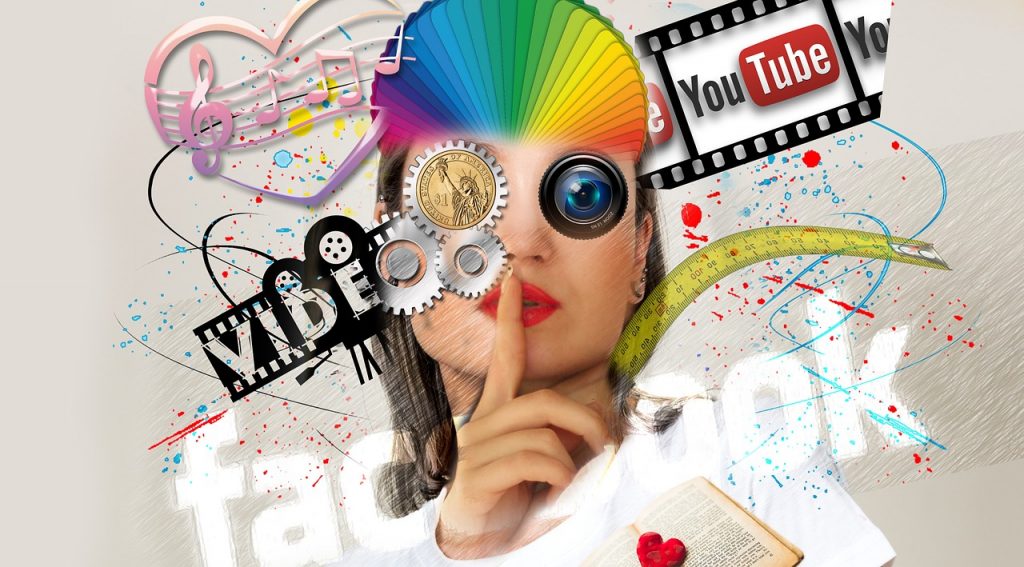 Interactive content can help you improve engagement, stand out from the crowd, and collect marketing information to tailor your future content in line with your audience interest.
Boosting engagement with interactive content
There are many different types of interactive content that purposely help boost likes, comments and shares on your social media channels. Below are four types that are especially good for boosting engagement.
Advent Calendar
The Advent Calendar is an online digital calendar, with 24 doors, and a surprise behind each one. The surprise can be a discount on a product, a prize, a free seminar, or whatever you want to grant your customers. This does not only fill your content calendar for 24 days but also encourage people to engage more on your social media.
Every day you can post a picture of the surprise given out to announce it. If you have a special prize you can also announce the winners and tag them. Until the Advent Calendar launches, you can build suspense with a couple of posts leading up to it. At Dot, we have experienced increasing engagement amongst our clients using the Advent Calendar. Take a look at how Benefit Cosmetics used it to announce the prize each day with very good engagement.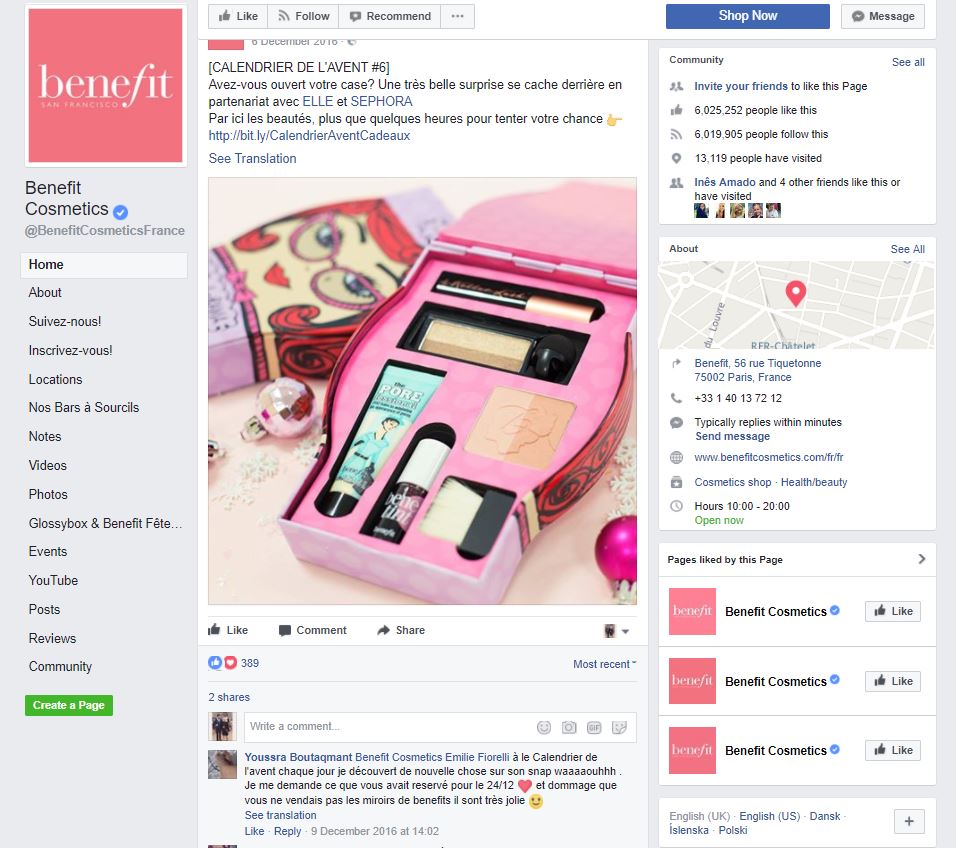 Polls
The Poll is usually in the form of a question about people's habits, such as what item like the most. The poll includes a question and four possible answers with a picture each. To give you an example, let's say you are a retailer company with a new line of sports pants. You can showcase four different ones and ask people to vote which one they like the most. This sparkles debate about the product. To give it a little bit of a push, you can always include a question on social media; 'tell us why you liked the product you picked?'
What Happens Next video
What Happens Next video is a great way to repurpose old videos. If you have a funny video in stock, you can repurpose it by recording 2-4 different ending scenarios for it. All you do, is to add a question: you ask 'What happens next?' and your client can pick the next action. This way the viewer becomes a part of the story instead of passively watching. This improves the user experience, and the story is tailored to what the viewer wants to see.
People like to comment on what answer they picked and why. If the endings are funny or surprising people are even more likely to comment and discuss that. You can encourage this by asking "what ending did you pick?" or "what did you think of the story's ending?"
Watch a 'What Happens Next Video' from Benefit Cosmetics here.

Personality test
Personality test includes a series of multiple-choice questions, where each answer option points to a specific personality type. When completed, the user is presented with the personality that fits his answers. Personality tests are excellent to boost your commentary section activities, people simply love to comment and share their results: "I got the Luxury couch" or "I am Ron in Harry Potter!" See how the furniture company Møbler set up a personality test about 'what kind of a couch are you' and how it was shared on social media below.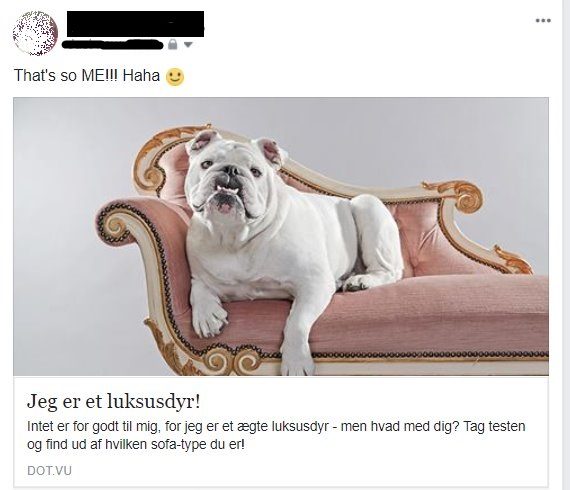 Stand out with interactive content
Interactive content is good to captivate audience attention, create engagement by involving the user, and connects him to the brand. It is also effective to connect with the group that uses social media the most, Millenials.
Interactive content gains better results than traditional content. It delivers higher ROI, better user-experience and is more memorable to the user. Interactive content is listed on Top 10 Marketing Trends to Watch out for in 2018 by NicheHunt for a simple reason: "it's more effective than traditionally content" and "interactive content makes the consumer participate and therefore creates engagement."
Interactive content is different from traditional because it engages with the user. The Entrepreneur included Interactive Content on a list of 5 Digital Marketing Trends Your Business Needs to Try, for the following reason: "these new forms of content — quizzes and polls, contests, voting, calculators, assessments and animated infographics — are adding a whole new layer of depth to the total user experience." But more importantly," the Entrepreneur added, "they are inviting the user in, to be a part of the brand. They are enhancing connectivity and effectively turning one-time visitors into brand loyalists."
Interactive content makes your brand stand out and captivates the audience. The Forbes published a blog about how interactive content is the best way to captivate a millennial audience, referring to a 2016 poll of North American content marketers, where "81% agreed that interactive content is better than static at grabbing audiences' attention."
It may surprise you, that despite that, only 46% of marketers are using interactive content according to the Content Marketing Institute. It means you can still get ahead of the curve and stand out on social media by using the interactive content. With many companies fighting for your clients' attention, there's a lot of noise on social media. You can stand out by using interactive content and engage with your client on a whole 'nother level than with traditional content.
Collect marketing data with interactive content
Interactive content is a fantastic tool to gather key marketing data about your audience group. It goes beyond the standard information provided through social media channels such location, age and interests.
Interactive content includes polls, quizzes and assessment that all have in common to ask your client questions before providing them personalised feedback. Through these questions you can gain insight into your audience interests, likes and dislikes, challenges and strengths. Interactive content is designed to gather this information for you and organise it into client profiles.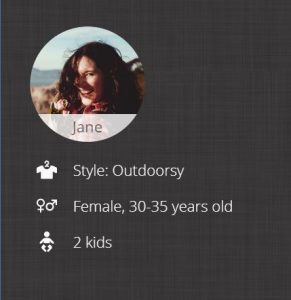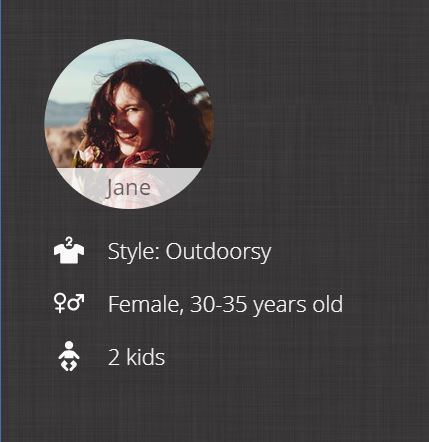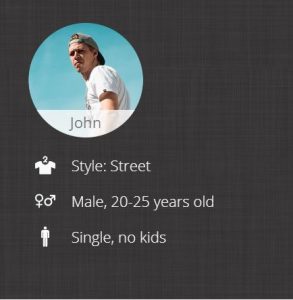 This type of key information can help your future social media campaigns. You can look into what really is on your audience's mind and tailor your content to it.
Get started and create your own interactive content on Dot here.
---
Subscribe to our blog!
---