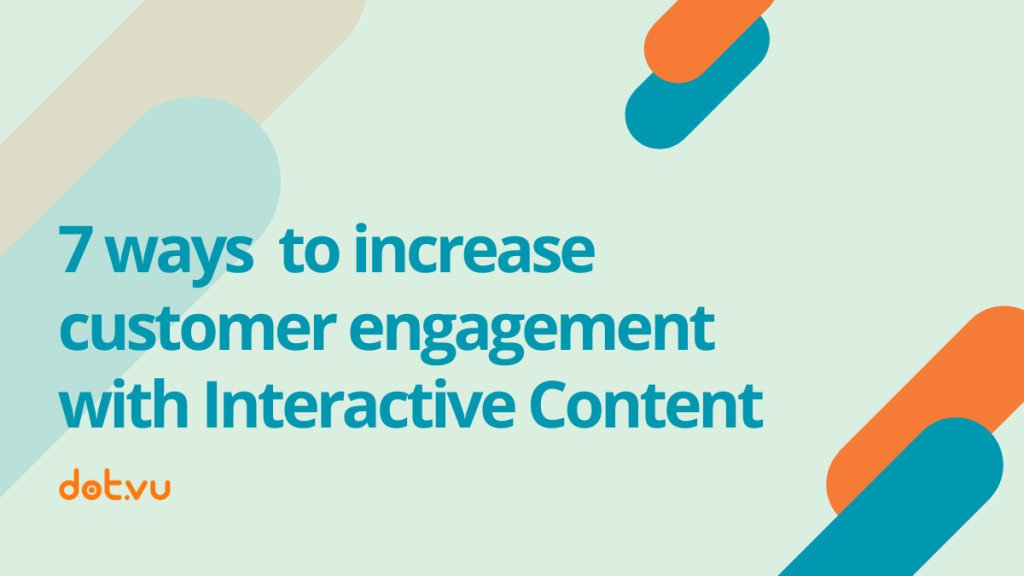 Since the pandemic has changed the buyer behaviors of many online shoppers, marketers are looking for ways to increase customer engagement in order to turn interested visitors into paying customers. By adding Interactive Content to their websites, companies can make the user experience more enjoyable and informative while getting customers staying on their platforms for longer to engage with their brand.
The Need for Interactive Content
Interactive Content is not only a great way to learn more about your customers and to generate quality leads, but it is also a fantastic way to increase customer engagement on your website. Let customers take an active role in how they learn about your products and services with fun experiences.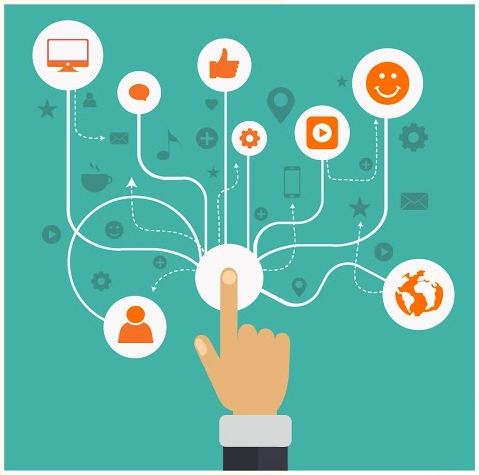 With increased engagement comes longer retention on your site. As stated in Forbes, an increased dwell time on your site can reflect well on your company and boost SEO, making it easier for people to find you in search engines.
This makes engagement an important part of reaching new, potential customers and increasing your sales. Let Interactive Content help you get the ball rolling with this process. Here at Dot.vu, we know all about the importance of adding interactivity to enhance marketing campaigns, and we are happy to show you how.
Tools to Increase Customer Engagement
Here are 7 different marketing tools that can help you on your path to increase customer engagement on your site!
1. Marketing Games  
Marketing Games are fun tools that can be used to boost engagement because of the value they give in exchange for time spent on your site. This enjoyable experience can also be enhanced by making the participation incentivized. With the possibility of a prize or other offer at the end of the game, customers will stay on your website until the end of the experience for a chance of winning. Give those participants who didn't win at the game another chance to win by allowing them to return to your game daily until the end of your campaign. Therefore, more visits to your website and more time spent with your brand will help to turn these interested participants into loyal customers.
2. Interactive Contests  
Interactive Contests are exciting additions to your marketing campaigns that not only incentivize your customers' participation but are also easy to share with friends. Be sure to offer enough value in your prize offering as well as in the experience that customers will have within your contest to increase the potential of customer engagement. Also, 71% of consumers who have had a positive experience with a brand on social media are likely to recommend the brand to their friends and family. Interactive contests are a great source of referrals marketing that can encourage more visitors to your site to engage with your brand.
3. Interactive Quizzes  
Interactive Quizzes are one of the most popular forms of interactive content out there. They get customers engaged in the experience from beginning to end since participants eagerly anticipate the result of the quiz. You can increase customer engagement on your platform by making the quiz very unique to offer customers a memorable experience. Besides, make the questions fun to add more entertainment to the experience and have valuable information at the end to give customers the fulfillment they need. Interactive quizzes are also great ways to highlight your products, so don't forget to include a call-to-action button at the end to get customers staying on your site for even longer. 
4. Interactive Infographics  
Interactive Infographics attract customers' attention with a visual tool that gets customers interested in learning more about your products. Visitors to your website will stay longer on your infographic because of all the additional information that you add via hotspots throughout the experience. This additional information can be in the form of a quiz, game, video, or any other type of interactive content. As a result, extend the time your customers take to learn about your brand with multiple fun and informative experiences that add value to the user journey. 
5. Interactive Lookbooks
Interactive Lookbooks give customers the feel of a product catalog but add the option of using the experience as a way of buying products. This is a fantastic took to increase customer engagement on your site because it offers more ways for customers to learn about products. By including well-placed hotspots throughout the experience, customers can watch a video on how a product is used, get more statistics with an infographic, or even take a quiz with a recommender to see which type of product might be best for them. There are so many possibilities to engage your customers when using Interactive Content.
6. Social Interactive Content
Did you know that 80% of consumers are more likely to make a purchase when brands offer personalized experiences? One great way to bring a personal touch to your marketing campaigns would be to use Social Interactive Content! This type of content is very effective when increasing engagement because it is easy to share with others. Customers have an enjoyable time with your experience and can be rewarded for sharing the experience with friends and family. You can increase new customer traffic as well as engagement to your site with a fun, shareable game, greeting card, or social contest.
7. Interactive Videos
Last but not least is the exciting tool of Interactive Video! Would you believe that video helps persuade 73% of people to buy a product or service? By making your videos interactive, your chances of converting visitors into paying customers to increase since the amount of time spent on your website increases. Also, within Interactive Videos, customers take part in the experience and determine in which direction the video goes. By having more power of choice, customers are more invested in the content and stay on your platform for longer to see the video through to the end. With the added time spent in your Interactive Video, customers also can learn more about your products and see the value that your company has to offer.
In Conclusion
Give customers exciting experiences that will entertain them on their user journey to generate interest, increase interaction, and create loyalty for your brand. Happy customers who find value in the experiences gained with your company will not only be more engaged but more eager in buying your products and services. Besides, make sure to give customers the personal connection they seek with the products and services your company has to offer in a valuable way with Interactive Content.
Also, check out more of our interesting blog posts for Interactive Content that will help you determine which is best for your next campaign. Click here to get started!  You can also find more inspiration on the Dot.vu marketplace page. We have many templates that you can use to showcase your brand and bring value to customers! Let us show what Dot.vu can do for you! 
---
Subscribe to our blog!
---